Fatehpur Sikri: Straight out of the Akbar- Birbal Stories
A city of immense architectural beauty, shining brighter than the rest in many ways.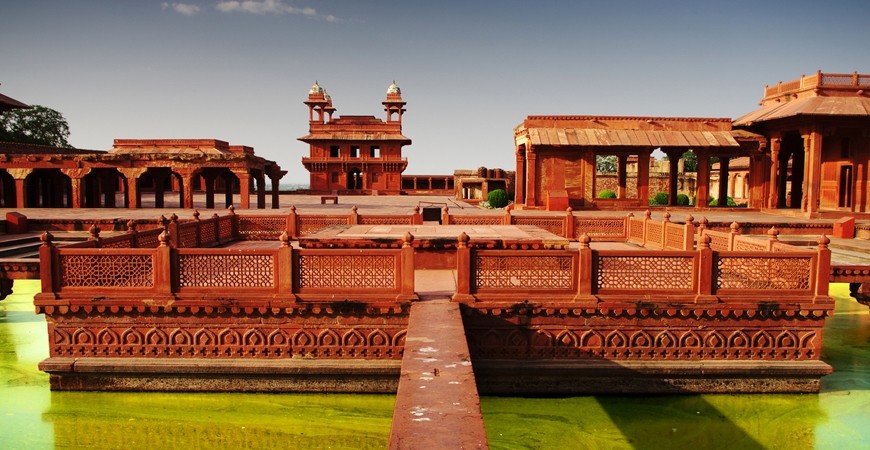 Fatehpur Sikri is a small town near Agra. For over a decade in the 16th century CE, it happened to be the famous capital of the great Emperor Akbar's empire. It is said that an heirless Emperor Akbar had sought the blessings of a Sufi mystic Salim Chisti in a place called Sikri. The saint prophesied that Akbar would have three sons. The prophecy came true and a grateful Akbar, not only named his eldest son Salim but also built a magnificent city at Sikri and shifted his court from Agra to Fatehpur Sikri in 1572 CE.
Fatehpur Sikri also has the distinction of being the first planned city of the Mughals. People come from all over the world today and admire the grandeur of the Buland Darwaza (Victory Gate) and Jodha Bai's palace here. The largest mosque to have ever been built in India - the Jama Masjid, is awe-inspiring. The city allows us to revisit history and imagine what the lives and times of the people in that time period were like. It had beautiful palaces, elegant public buildings and bustling bazaars. However, its splendour was short-lived. Akbar is said to have abandoned Fatehpur Sikri when the small, spring-fed lake that supplied water to Fatehpur Sikri dried up.
This is a great place to relive your childhood too since Akbar-Birbal stories come to life in this fabled city.
Good to Know :
Location: 40 km from Sterling Agra
Timing: Sunrise to sunset
Entry Fee: As applicable