Bhagsu: A Delight for the Wandering Soul
There's more to Bhagsu than what meets the eye. There are interesting places to explore in the vicinity, including an ancient temple.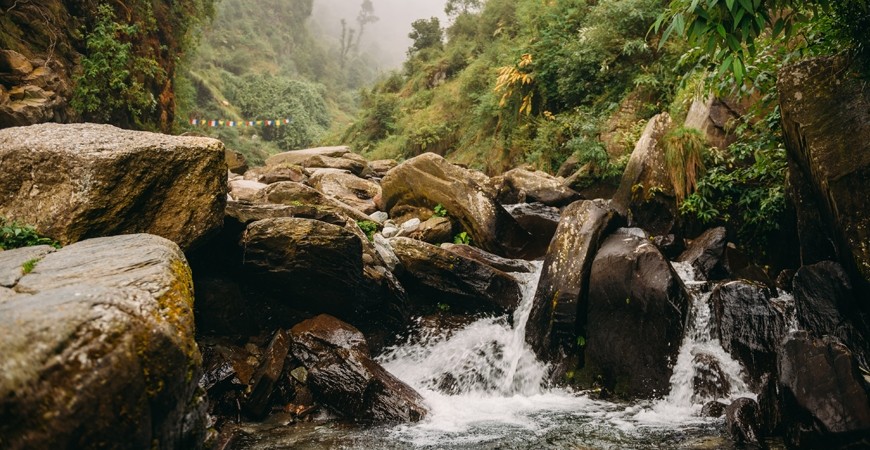 From roaring waterfalls to a spectacular view of the Dhauladhar Range of the Himalayas, Bhagsu, just 4 km from McLeodganj, is a treat for your soul.
Bhagsu gets its name from a mythological story dating back 5000 years. A king called Bhagsu once committed a grave error by stealing water from the sacred Nag Dal Lake. This angered the God of Snakes and a battle ensued. King Bhagsu was eventually defeated by the God of Snakes and was also forgiven for his crime. He later built the temple, Bhagsu Nag, to honour the God of Snakes. Today, this temple is a special place for the Gurkha community that has settled around Dharamshala.
The main attraction of Bhagsu is its waterfall. After passing through the street of souvenir shops, eateries, and a giant swimming pool, the view opens up to a valley covered in rocks, greenery, and prayer flags. The village is popular among Indians and foreigners alike and doubles up as a hippie and backpackers' paradise.
Bhagsu is a favourite destination for avid travellers. One can spend endless days hiking, climbing, wandering, exploring, resting, picnicking, and gazing out over the horizon.
Good to Know : 
Location: Bhagsu village & Bhagsu Nag Temple - 20 km from Sterling Dharamshala
Bhagsu waterfall - 22 km from Sterling Dharamshala