Kangra Fort: Amongst the Oldest in India
It is one of the oldest forts of India. A king who fought with the Kauravas in the battle of Kurukshetra built this fort.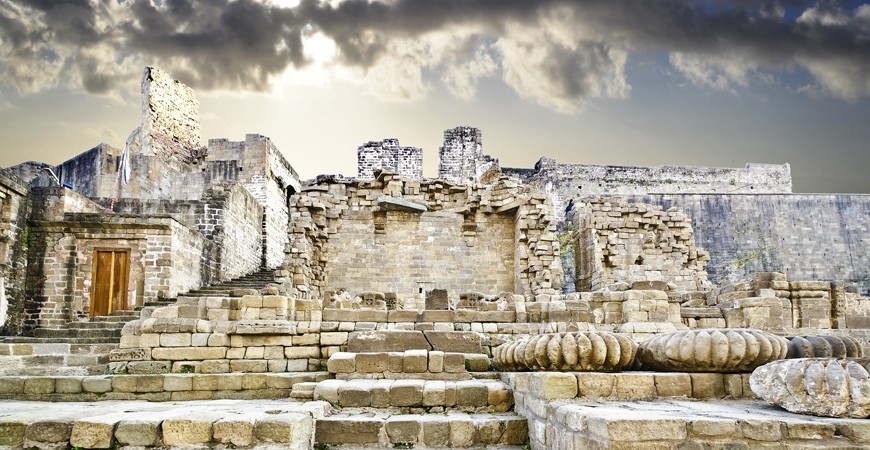 Local legends credit Susharma Chandra of the Katoch Dynasty, for the construction of the Kangra fort. He is known to have fought for the Kauravas during the battle of Kurukshetra. After their defeat, he retreated to the hills and built this fort. 
It is accredited by the Archeological Survey of India as one of the oldest forts in India. Kangra Fort stands on a long and narrow strip of land, between the rivers Manjhi and Ban Ganga. Spread over three miles, and covering over 463 acres, it is considered to be the largest fort in the Himalayas and eighth largest in the country. 
After surviving many attacks over the years, the fort was finally taken over by the British in 1845. This magnificent structure was reduced to rubble by the horrific earthquake of 1905. Though the beautiful temples, dedicated to Lakshmi Narayan and Sitala Devi, were ravaged by the earthquake, the visitors are still enthralled by what remains.
Today, this beautiful fort stands as a hidden testimony to India's rich and ancient heritage.
Good to Know :
Location: 18 km from Sterling Dharamshala
Timing: 9 am to 6 pm