Ajmer Sharif Dargah: Welcoming every wailing prayer at the Dargah
When visiting Jaipur, Sterling Atharva recommends spending a day driving to Ajmer to visit Ajmer Sharif Dargah. Built by the Mughal emperor Humayun for Khwaja Moinuddin Chisti, the Sufi shrine is popular for its architecture. Open to the public year-round, the shrine also has several mosques built by Akbar and Shah Jahan. The Dargah is the perfect place to connect with your inner self to find peace and calm.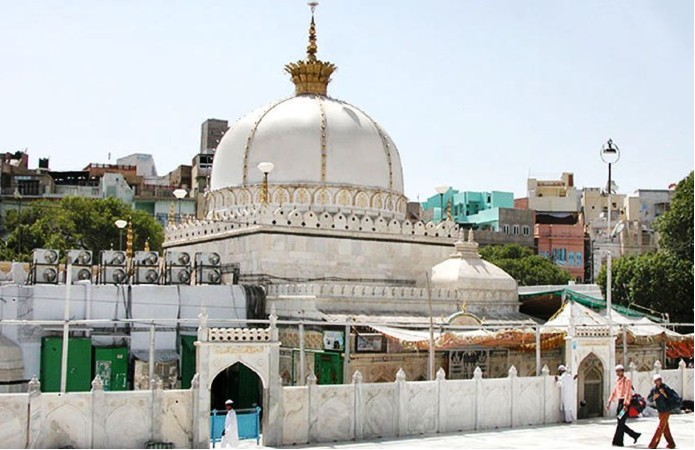 An architectural marvel, Ajmer Sharif Dargah is a shrine built by Mughal emperor Humayun for Khwaja Moinuddin Chisti. It is believed that Moinuddin Chisti was the direct descendant of Muhammad, and it was per His request, Chisti visited India in 1192 and lived in Ajmer until he died in 1236 AD. Legend has it that when a person prays with a pure heart at the shrine, their wishes come true. While the place is known for its spiritual connection, the architecture is another exciting attraction that draws visitors to the place. Massive doors made of silver engraved with beautiful carvings, tomb carved from marble and gold plating, this Sufi shrine is open to the public seeking peace and serenity.
Sterling Atharva Jaipur arranges transportation to visit this tranquil destination. Open all year round, spend two and a half hours by road to reach the place. We recommend our guests to explore the grounds and unwind from the bustle of city life.
Things to remember
Availability: All through the year
Clothing: Casual
Cap/Hat: Recommended
Shoes: Would not be allowed inside
Sunglasses: Recommended
Sunscreen: Recommended
Walking Stick: Recommended
Umbrella/Rain Gear: Seasonal
Booking recommended