Nahargarh Fort: A history of valour slice of bollywood against breathtaking sunsets
Nahargarh fort attracts a crowd for many reasons, including the story of a Rathore haunting the land during its construction time. Looking beyond this story, Nahargarh Fort is a stunning place to visit to capture the city's splendid view. An hour and a half drive from Sterling Atharva Jaipur, the fort is one of the many historical places we recommend our guests to visit.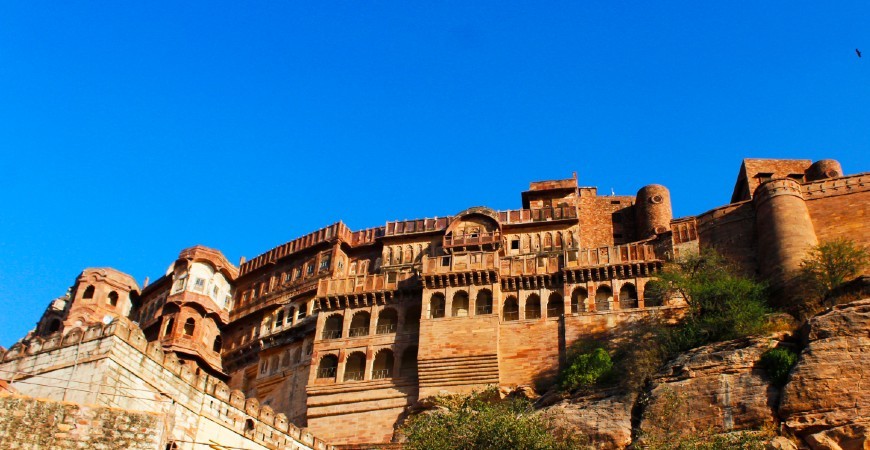 Located 6kms away from the city of Jaipur, Nahargarh literally translates to 'abode of tigers.' Standing on the Aravalli hills' edge, the fort has a breathtaking view of the city and other attractions, including a glass palace and wax museum. The fort is open all through the year and is best experienced in daylight. While visiting the fort, one can explore the wax museum for its stunning collection of wax figures, including many from Bollywood like Amitabh Bachchan.
Legend has it that a spirit of Rathore Nahar Singh initially haunted the fort. It is said that the Maharaja Jai Singh constructed a shrine for the soul to reside and named the place Nahargarh. The entry to the fort is at Rs.50/person,
Sterling Atharva Jaipur arranges transportation for this 1.30 hours trip to the fort at exclusive prices. Please check with the travel desk for your preferences.
Things to remember
Availability: All through the year
Clothing: Casual
Shoes: Sports shoe with socks
Cap/Hat: Recommended
Sunglasses: Recommended
Sunscreen: Recommended
Walking Stick: Recommended
Umbrella/Rain Gear: Seasonal
Booking recommended
Priced: INR50 per person for entry to the fort