Polo Sport: Play the sports of the royals
Polo is one of the most highly revered games in Jaipur. The highly addictive game is famous for the adrenaline rush; it gives both its players and viewers. Sterling Atharva Jaipur arranges special horse riding programs for guests looking to experience the fashionable sport for its apparel, excitement, and popularity. The group activity is highly recommended for both corporate and family gatherings.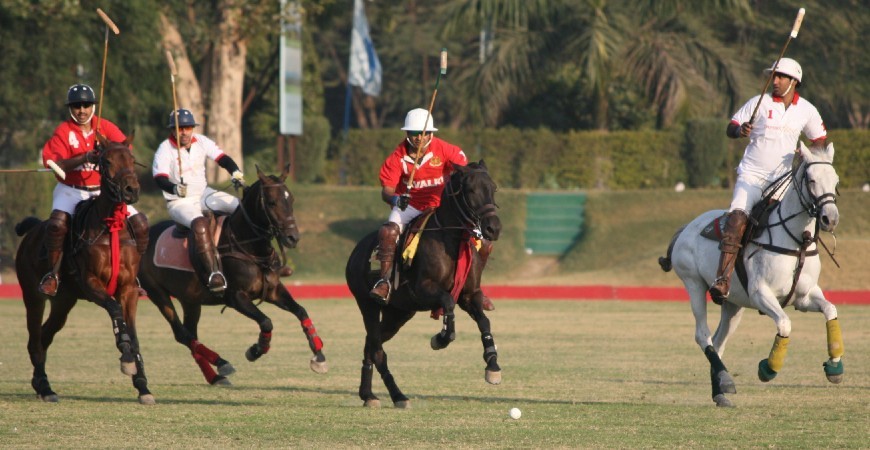 Founded in 1726 by Maharaja Jai Singh II, Jaipur city is known for its opulent palaces and breathtaking sunsets. Adding to the list, experiencing polo is highly recommended. The Pink City has a long and unique tradition of the elite playing polo ever since it was introduced by Maharaja Man Singh. Notably, the 61st cavalry of the Indian Army based in Jaipur is credited with the responsibility of keeping the sport alive in the region. Formerly reserved as a sport only for the royals, the sport has since opened its doors to everyone passionate about the sport, with almost 30 Indian polo clubs present across India.
Sterling Atharva Jaipur strives to keep the tradition alive by providing horse riding and training programs to the guests. This seasonal activity is available between October and January and is highly recommended for corporates looking for a retreat. Guests eager to experience the sport can now practice polo or have polo matches at the property's vast expanse with lavish amenities.
Things to remember
Availability: October to January
Clothing:
Shoes:
Cap/Hat: Recommended
Sunglasses: Recommended
Sunscreen: Recommended
Walking Stick: Recommended
Umbrella/Rain Gear: Seasonal
Booking recommended