When you look at your year-long calendar for some much-needed respite from the daily grind, Diwali shines bright with week-long offs and heavy promises of fun and relaxation. Being cooped up on your couch with a book might sound great for a weekend off but a Diwali vacation gives you every reason to go out and celebrate.
So, go ahead and satiate the traveller in you or treat your family with a great vacation, there is so much to unpack these Diwali holidays.
Don't know where to start? We got you.
From the peace-loving, spiritual Diwali to the pompous celebratory one, we have curated top interesting places in India so you can have fun-filled Diwali celebrations.
1. Treat your eyes with the royal grandeur of Udaipur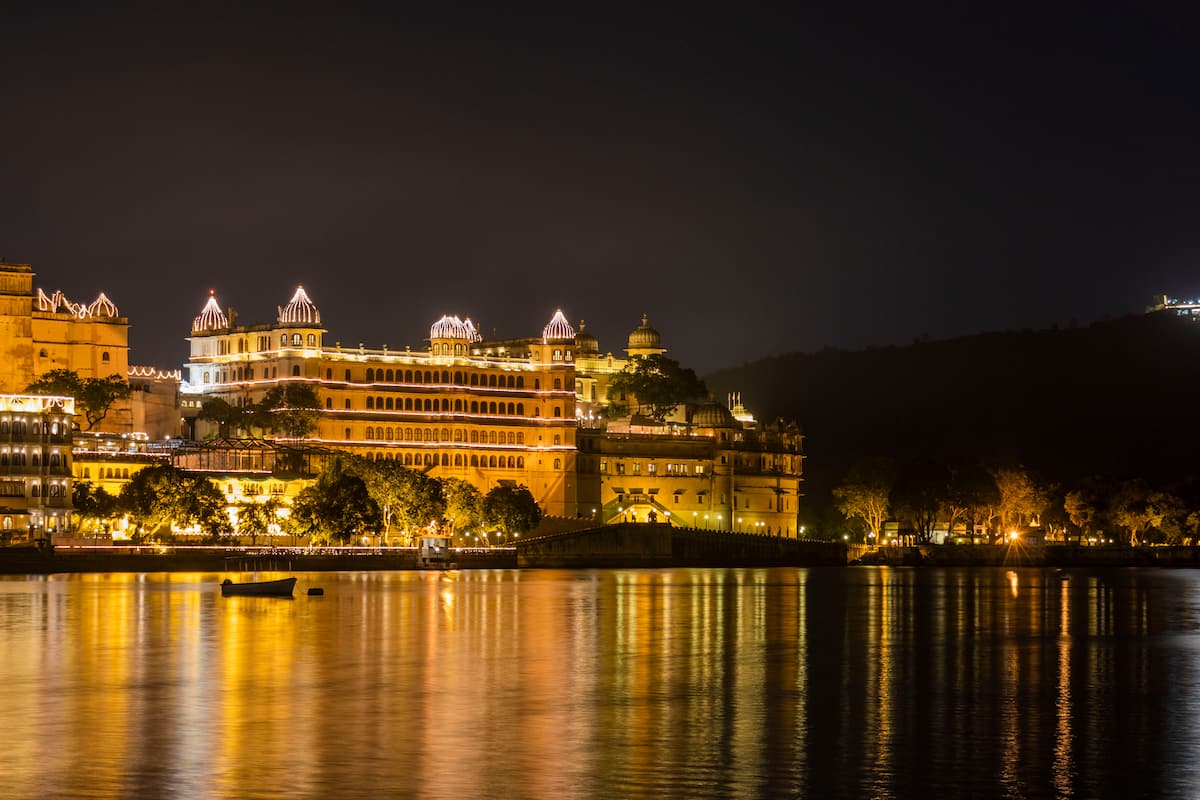 If Bunny from Yeh Jawaani Hai Deewani didn't pique your interest in travelling, the picturesque shots of Udaipur must have done it! The stunning reflection of diyas falling on the calm lakes makes for the perfect place you should be at, for Diwali.
Imagine this: beautifully-lit banks of tranquil lakes, grand palaces, exquisite architecture and scenic hills all around you. Udaipur in the Diwali season is a sight to behold.
If this doesn't make you hit the "book tickets" button right away, this next piece of information sure will. Udaipur Blog hosts Udaipur Light Festival every year that aims to serve as a common ground for people to come together and share the joys of this festival of light.
Filled with fun, food and music, the Udaipur Light Festival brings in local finds and foods, art installations and fun activities for you to take back home amazing memories.
Fun tip – Witness fireworks and sunset beside Lake Pichola while enjoying amazing food at nearby cafes.
There's so much you can probably do in Udaipur, you'll be spoilt for choices. It is one place you'll want to go every year for Diwali.
Do not miss – Jagmandir Palace for deep water lake, people floating diyas into the lake, Cafe Edelweiss and the Turkish coffee.
2. Shop your heart out in Jaipur
Diwali is pretty much synonymous with fun….and what could be more fun than shopping right?
The pink city hosts a huge shopping festival known as…….*no brownie points for guessing this one*…… The Jaipur Shopping Festival.
An array of locally made products by skilled artisans who take pride in their craft are put on display and sold under one roof. Visitors look forward to stalls selling gemstones and jewellery, Leheriya saree, bandhej, meenakari items, embroidered bed sheets, handcrafted bags, mojris (footwear), blue pottery, silver jewels, lac bangles, etc. Basically, things that are true to that particular region and can't be found anywhere else.
Side tip – You can experience the local culture of Rajasthan by sampling the traditional food items sold at the food counters. If you're looking for hotels in Jaipur plan your stay in the lavish palatial rooms of Sterling Atharva Jaipur and experience the true essence of the royal city. Know more about it here!
3. Immerse in true Indian culture amongst the tribes in Gujarat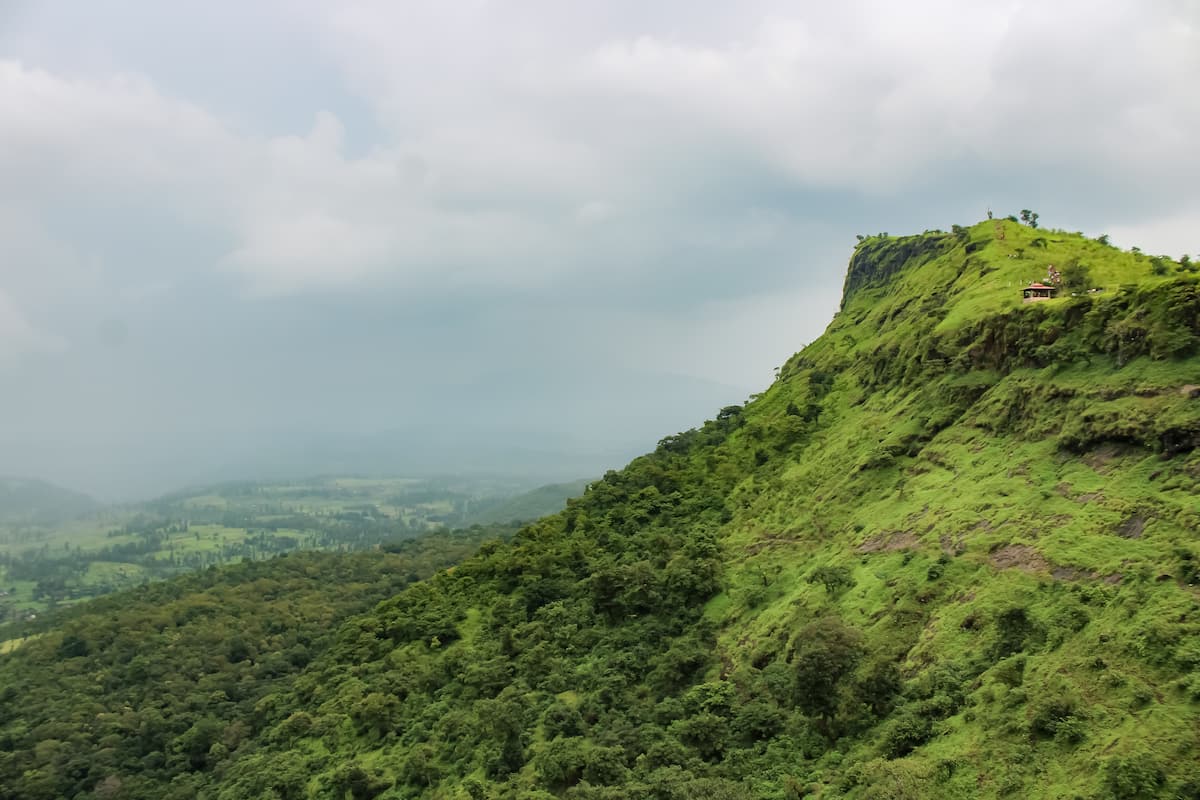 What's better than celebrating Diwali with your own family? Sharing the joy of festive celebrations with another family.
This tech-savvy generation really needs to go back to the roots to experience a pollution-free, quiet Diwali. The tribal villages in Dangs, about 270 km from Vadodara, Gujarat provide you an immersive experience around the time of Diwali.
You'll join them in preparing Diwali rangoli, witness tribal art presentations, relish organic, home-cooked and even go trekking into the forest. You can even take a step further and participate in their day-to-day tasks to learn how they function as a tribe in the villages.
Did you know – The revenue generated from your trip to their village is shared with the villagers with a hope to make a significant difference in their lives.
So, if you are looking to break away from chaotic Diwali in the cities, book your trip and make a difference to the tribal villagers and celebrate your festivities like you have never experienced before.
4. Lose yourself in the spiritual Kali Puja In Kolkata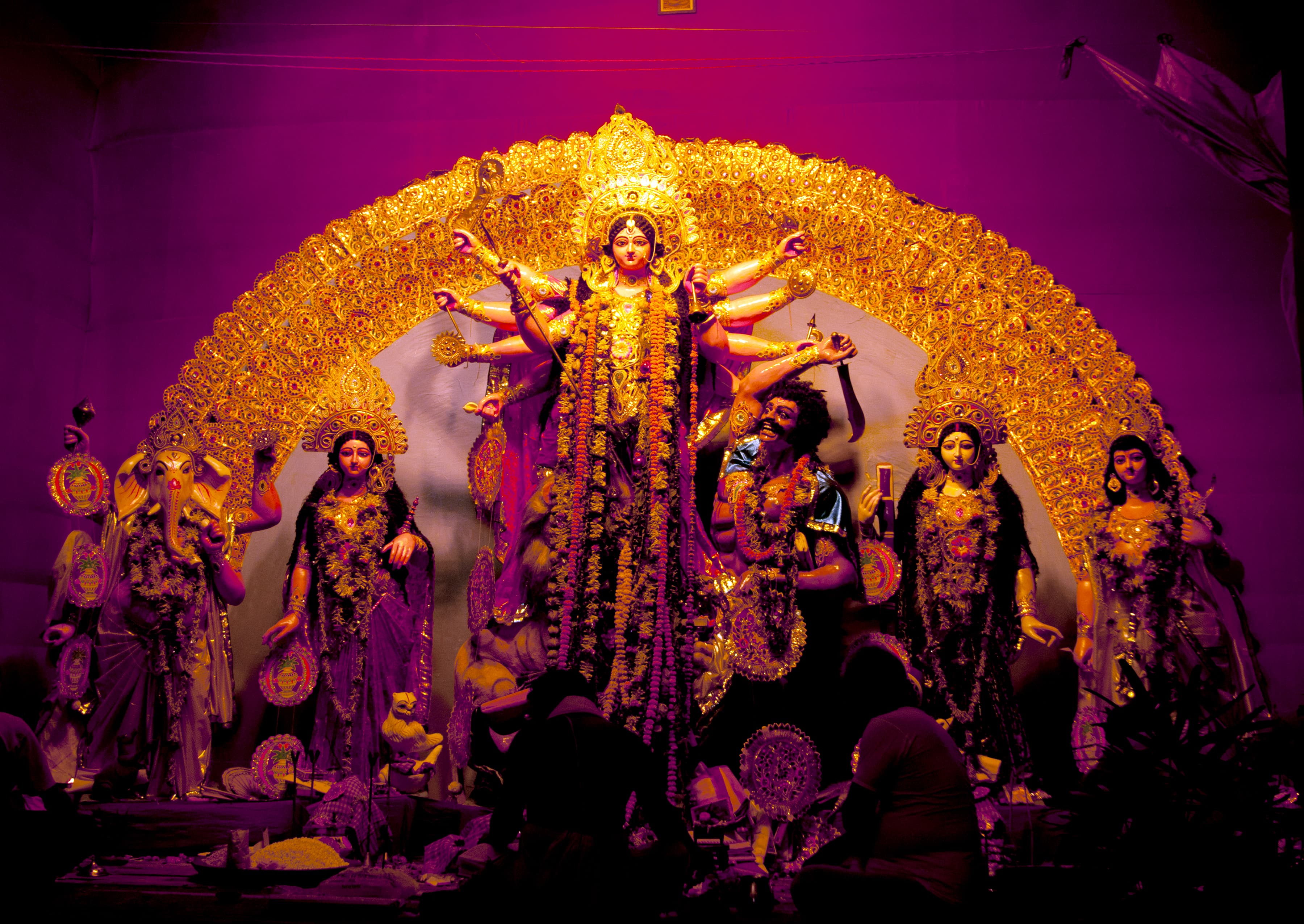 In Kolkata, Diwali celebrations are equivalent to the spiritual holiness of the Kali Puja. The entire city pays respect and worship Goddess Kali, The Dark Mother.
Goddess Kali is worshiped for her ability to destroy the ego and illusions that go with it. 
Hundreds of magnificent and fearsome decorated statues of the Dark Mother are put on display across the city for the people and tourists to visit.
Did you know: Kolkata is the second hometown of Mother Teresa.  Mother Teresa spent a major part of her life serving the poor and needy in Kolkata.
If you think visiting Kolkata during Durga Puja is only about a religious festival, think again. It's more than just a religious, it's a grand celebration of themed pandals, traditional poojas, fun, celebrations and a lot of food.
5. Celebrate the festival of lights in Varanasi
Witness the fireworks and firecrackers lighting up the sky all night long at Varanasi.  This crazy city in Uttar Pradesh just got a lot crazier and a top pick to visit during the Diwali holidays.
It doesn't just stop there, the special Ganga aartis, ghats with ignited candles and illuminated diyas float its way on the Ganges. The diyas float throughout the full span of the lake making the sight criminally unforgettable. It seems as though a million stars have made their way into the lake to celebrate the festival of lights along with you.
Oh wait…. there is more to this celebration, we haven't finished yet!
After two weeks, on the full moon night in the Hindu Calendar of the Lunar Month of Kartika. Hindu deities have a procession with clay illuminated lamps ghats on the streets.
Fun Tip: To fully experience this special night, make sure that you stay and reside in one of the riverside hotels in Varanasi as you will get to witness all of that from the comfort of your room.
It's fabulous to be at home and invite your neighbours for Diwali. But everyone deserves a break. So, get off that couch and experience the festival of light in its true spirit. Plan your trip to many more such destinations with Sterling Holidays to make your Diwali shine as bright as the diyas that float in the Ganges.

Book now!