Ooty and Kodaikanal are two of South India's most famous hill stations in South India; both of which lie in the state of Tamil Nadu and are at a distance of about 250 kilometres from each other. Be it weekend retreats or long holidays, you can expect to see huge crowds making their way to these destinations from the cities of Bangalore, Chennai and other parts of India.
Both Ooty and Kodaikanal are the pride of South India and have mesmerized millions with their natural beauty and salubrious climate. Ooty has an elevation of 2,400 meters, with Kodaikanal just a little behind at an elevation of 2,133 meters. Kodaikanal is known as the "Gift of the Forest", while Ooty is lovingly referred to as, "Queen of Hill Stations".
It is a difficult choice to make if you were asked to choose between the two for your next holiday as both places are absolute gems and great places to relax in serenity, amidst nature. But if you still had to make the choice, it would obviously depend on your personal preferences.
Picturesque environments
If you want nothing more than to just bask in the beauty of your environs and listen to the songs of nature, then probably Kodaikanal has an edge with its dense forest cover and teeming wildlife.
If you wanted a more active vacation with lots of places to see and if you were an ardent romantic who loves trains, then you must head to Ooty to experience the heritage Nilgiri Mountain Railway.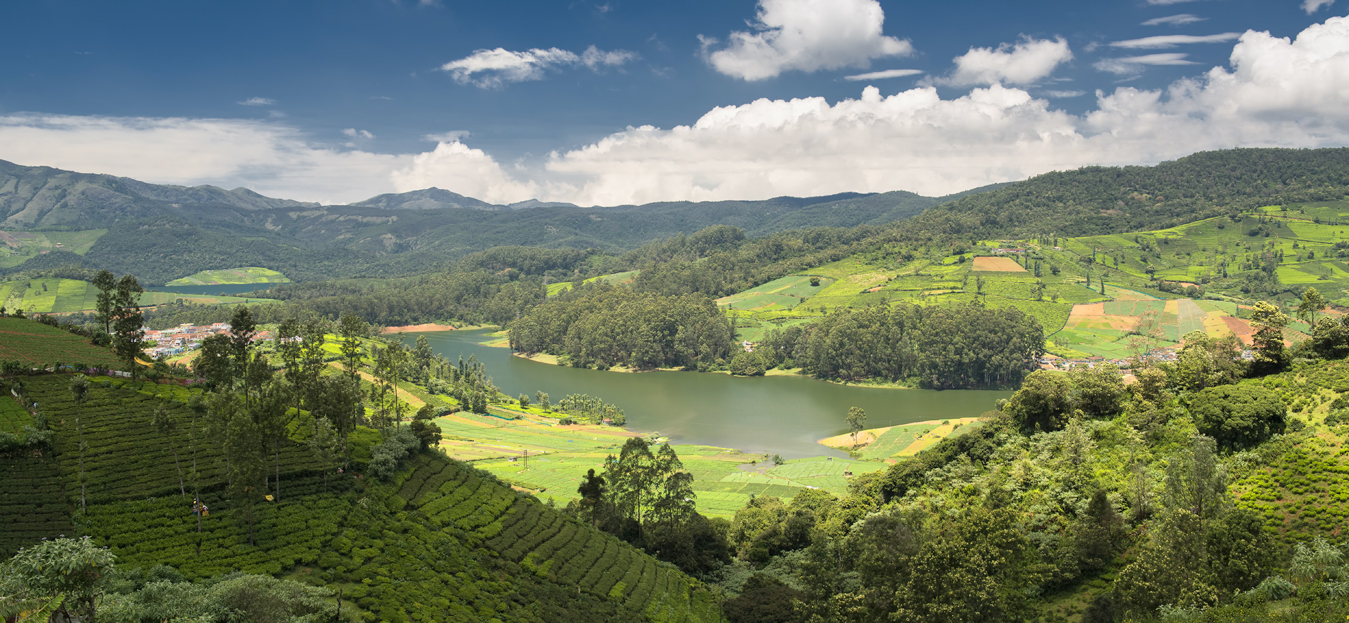 Things to do
Both the hill stations have lakes which are virtually the centre of all activities, but Kodaikanal has some relatively secluded and pristine lakes which are away from the town centre, like Berijam Lake. If Ooty has the lush and vast Botanical Gardens to woo you with its charm, Kodaikanal's Bryant Park is also sure to keep you enthralled. If Kodaikanal's Pillar Rock is an intriguing place to get some awesome views, Ooty has Dodabetta which offers stunning panoramic views. You must also try gorging into some fantastic Kodaikanal dishes or visit the Ooty Summer Festival.
Getaway locations
You can head to Coonoor to get away from the crowds in Ooty.  Kodaikanal has the nearby Berijam forests for seclusion and tranquillity.
Distance of travel
So, the lovely hill stations of Tamil Nadu are both places that you can head out to for a relaxing and soothing stay but based on your preference, you can choose one over the other. The other important criterion that you must consider is the distance factor. If you are in Bangalore and do not want to spend more time in travelling, then head to Ooty as it is just about 279 kilometres away while Kodaikanal is almost 464 kilometres distant. If you are based in Chennai, then the distance might not really matter as both the places are at a distance of above 500 kilometres.
Whatever maybe the reason of choosing one over the other, you will end up loving both destinations as and when you get there. Both Ooty and Kodaikanal are sure to bewitch you with their beauty and pull you to their fold again and again. So where do you think you will head out first, Ooty or Kodaikanal? Wherever you head to, rest assured, there are Sterling Holiday Resorts waiting to provide you with a much needed and comfortable lodging experience.  Check out Kodai By the Lake and Kodai By the Valley when in Kodaikanal and Ooty Fern Hill an Ooty Elk Hill when in Ooty.