Charismatic Kashmir
– Mrs.Suman Kamath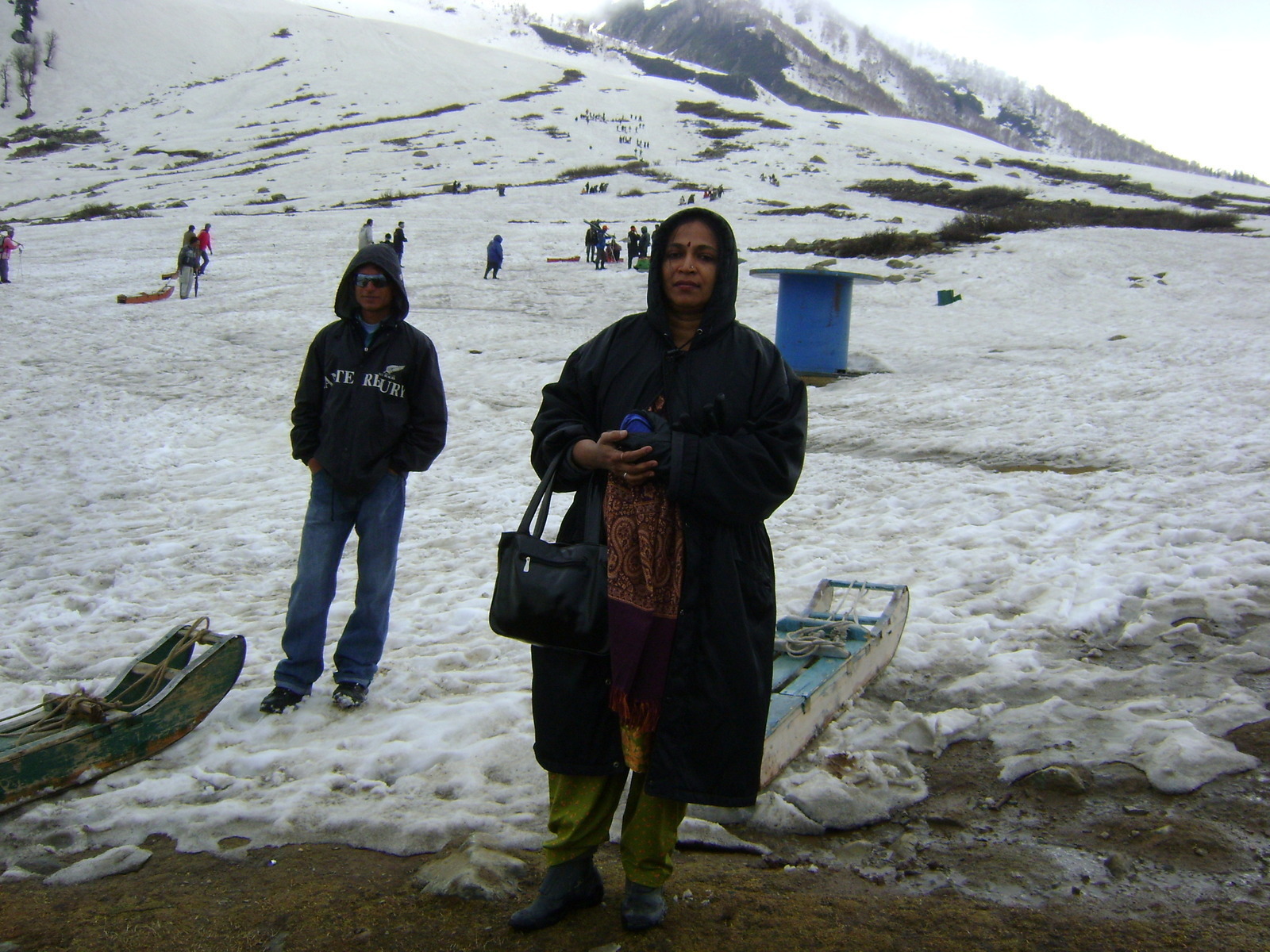 It was a dream come true when I landed in Kashmir, the land of white snowcapped mountains and serene beauty.  I was overwhelmed by the greenery and snow everywhere. Having lived in Mumbai for a long time, Kashmir was like soothing balm to my eyes and mind. Kashmir is aptly compared to Switzerland for the beautiful and tranquil landscapes that they share in common. All I could muster in the midst of minus zero degree temperature was "WOW". I just couldn't take my eyes off the snowy mountains that appeared like huge cones of ice cream. Such beautiful sights are alien to an urbanite like me who is surrounded by vertical cement structures. Pahalgam, Gulmarg and Sonmarg in Kashmir are the most happening tourist spots. I had no heart to leave from these places.
The extreme temperature at these places made my spirit soar high. The cable car ride at Gulmarg was the most spectacular ride in my life as I had never seen such snow covered land, trees, houses and mountains. Contrary to public opinion, Kashmiris are a wonderful and hospitable lot and they love tourists as much as they love their neighbours.
The final halt was in the capital city of Srinagar which is famous for its well-maintained gardens and the scintillating Dal Lake covered with hordes of lovely boat houses. Our trip to Kashmir would be incomplete without mentioning about our stay at the boat house. Till then, I was used to seeing the beautiful Dal Lake and flower gardens of Kashmir only in Hindi films and now I could come out of my virtual feeling and step into the real world of experiencing the beauty of Kashmir with my own eyes and heart. I have never come across such a beautiful landscape anywhere except Kashmir and hence it is rightly called "Heaven on Earth". This was the most memorable trip in my lifetime and I would cherish each and every moment spent on the shores of Kashmir in my heart forever.  A perfect souvenir would be the memories of a holiday well spent.
Note: This moment was shared by Mrs. Suman Kamath in Sterling Holidays OMG! Holiday Moments Contest on Facebook. Visit our Facebook fanpage: www.facebook.com/sterlingholidays