The two districts of West and East Godavari is not associated with tourism, but this delta region in Andhra Pradesh is a perfect destination for people interested in visiting temples. Most of the temples here resemble the ones built during the Chalukya period, for instance, the Ksheerarama temple also known as Ksheera Ramalingeswara Swamy dedicated to Lord Shiva is one of the famous temples in this region. In addition to the temples, there are several beaches to explore and wildlife to experience.
We will now talk about the various temples located in this region in detail:
Sri Vasavi Kanyaka Parameswari Temple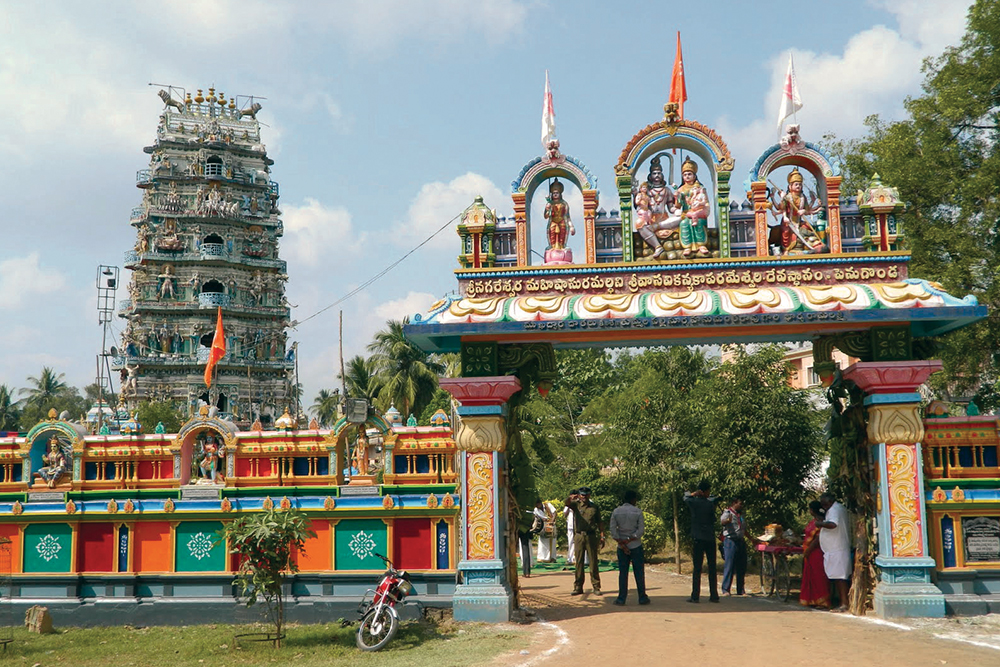 The holy Sri Vasavi Kanyaka Parameswari temple in Penugonga is the birthplace of Vasavi Matha. This temple enshrines the triple deities of Mother Kanyakaparameswari, Sri Nagareswaraswamy, and Mahishasuramardini. The structure has an attractive multi-coloured seven-storied tower called Gali Gopuram. 'Kasi of Vysyas' is another name for this temple.
Lakshmi Narasimha Swamy Temple, Antarvedi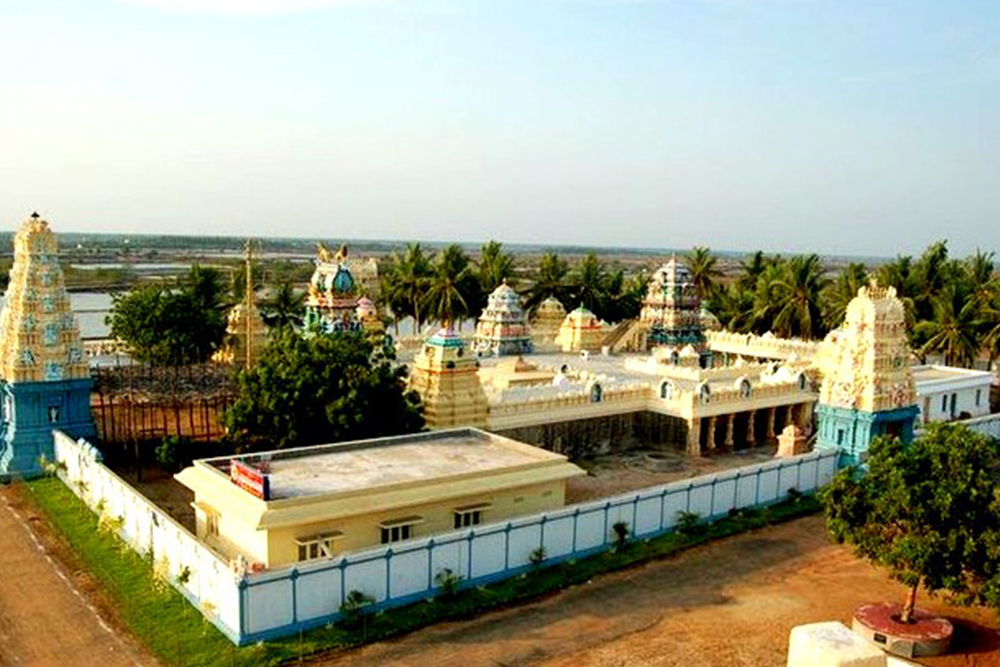 This temple is a holy abode of Lord Narasimha Swamy. It has been cited in the Brahma Purana that during the Treta Yuga Anjaneya, Lakshmana, and Lord Rama worshipped Narasimha at this exact location where the temple is built. According to a legend during Dwaparayuga, Pandava king Arjun worshipped the Lord here during his pilgrimage.
Natta Rameswaram Temple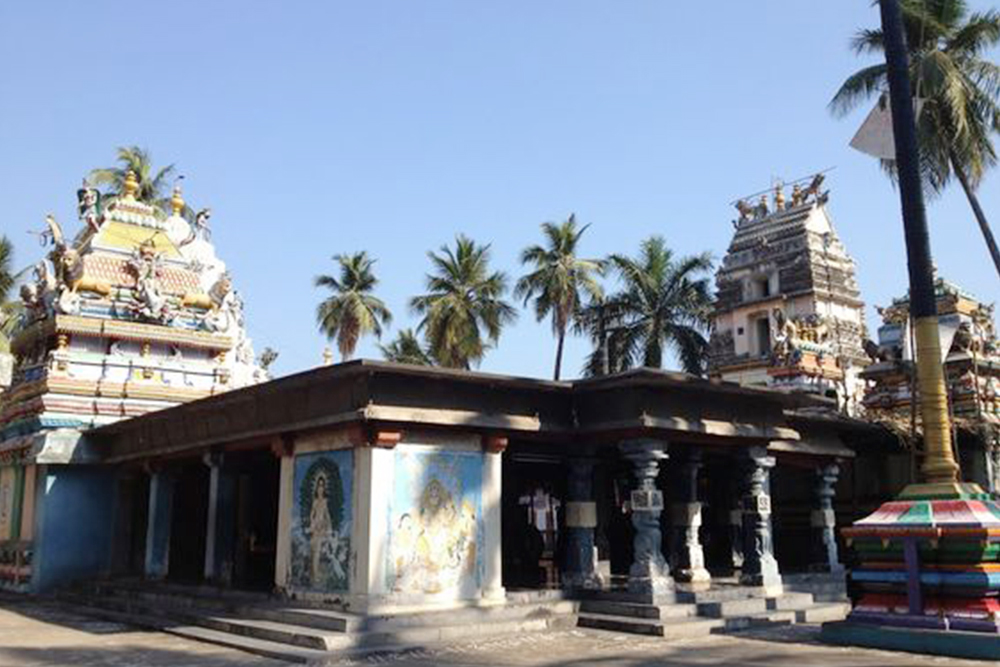 The Natta Rameswaram Temple is dedicated to Lord Shiva and was built during the Chalukya empire. There is a ritual associated with this temple wherein the Shivalinga is worshipped with Mango juice. There are three idols kept inside this temple, Lakshmana Lingeswara, Jamadagni installed Linga, and Rama Lingeswara.
Bhimesvara Temple of Draksharama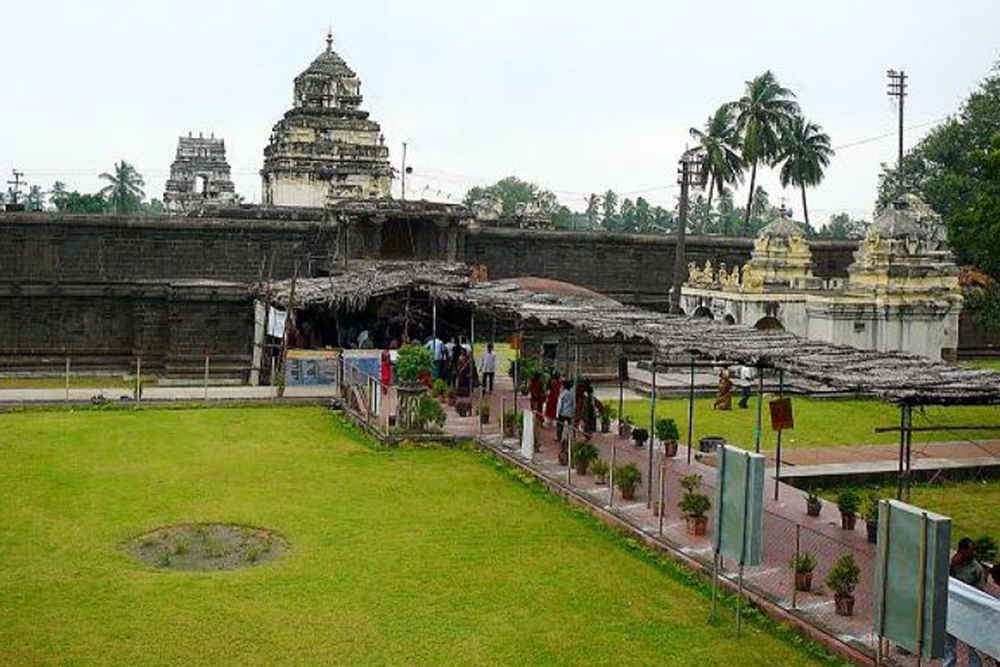 The Bhimesvara temple in Draksharama is one of the five renowned temples of Andhra Pradesh. The Shivalinga together with that of Kalesvara in Kalesvaram and Mallikarjuna in Srisailam gave Andhradesa its name of Trilingdesa. This temple was built by Chalukya Bhima.
Pedamiram Tirth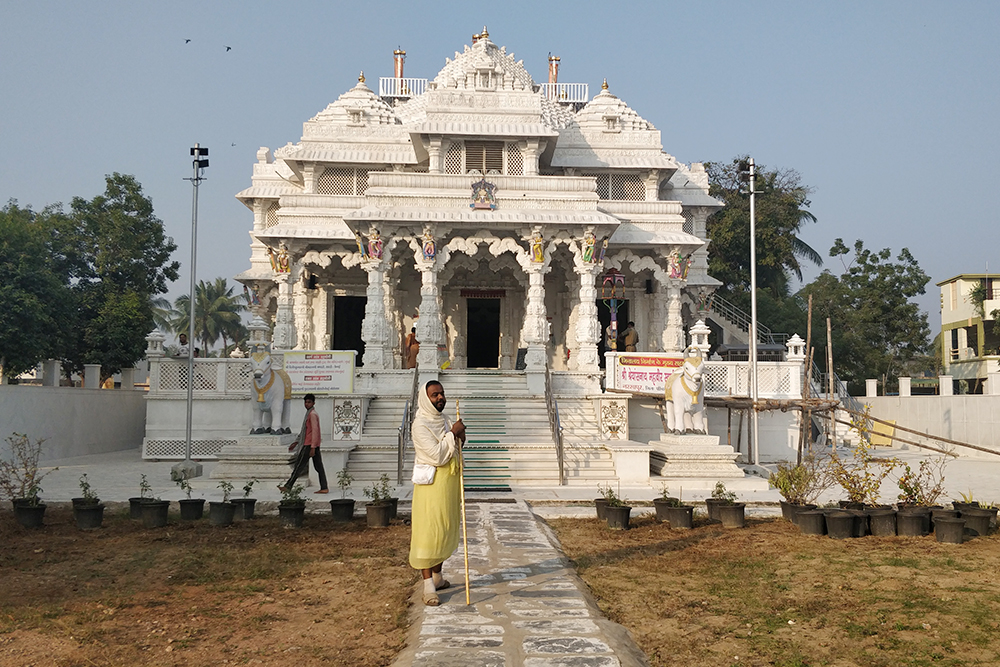 The Pedamiram Jain Temple houses the deity of Sri Adhinath Bhagwan in a lotus posture which has a height of 118 cm. This temple is over 2,000 years old and it is believed that when the idol was first found under the ground, people were unaware of its significance and kept it in an unclean place that led to major disturbances. Normalcy was restored only when the locals made amends by installing the idol.
Sri VaraSiddi Vinayaka Temple, Ainavalli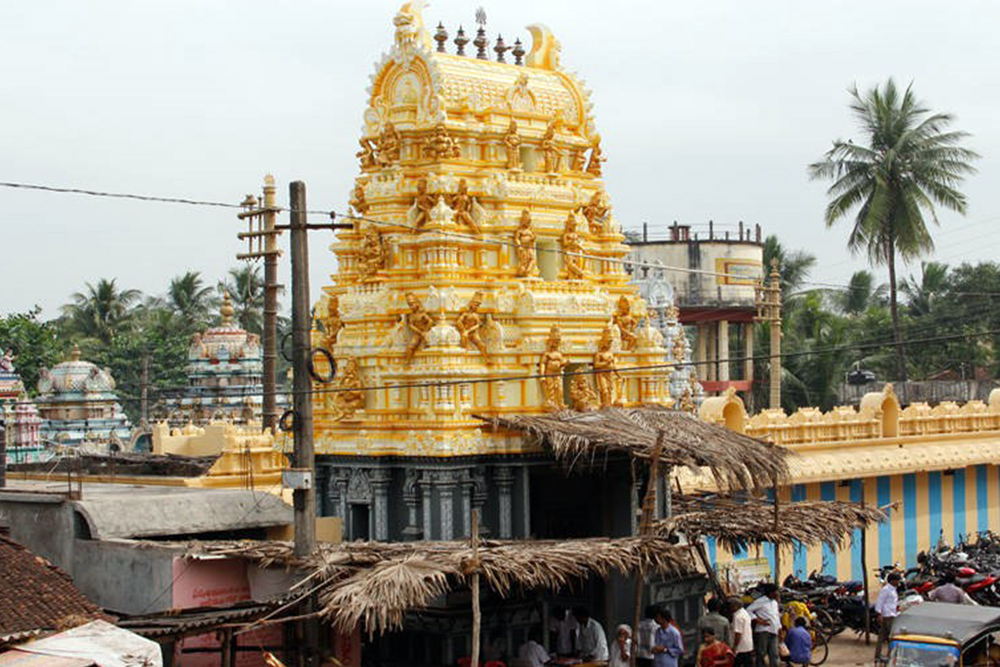 The Sri VaraSiddi Vinayaka Temple is dedicated to Lord Ganesha and is a prominent pilgrimage centre in this town. According to a legend, Daksha Prajapathi carried out a prayer of Lord Ganesha at this place. In addition to Ganesha, there are other shrines as well which have been installed in the temple premises
If you are planning for a trip to this region, don't miss visiting these glorious pieces of divinity.