"Feeling of Togetherness"
– Ms. Pooja Malhotra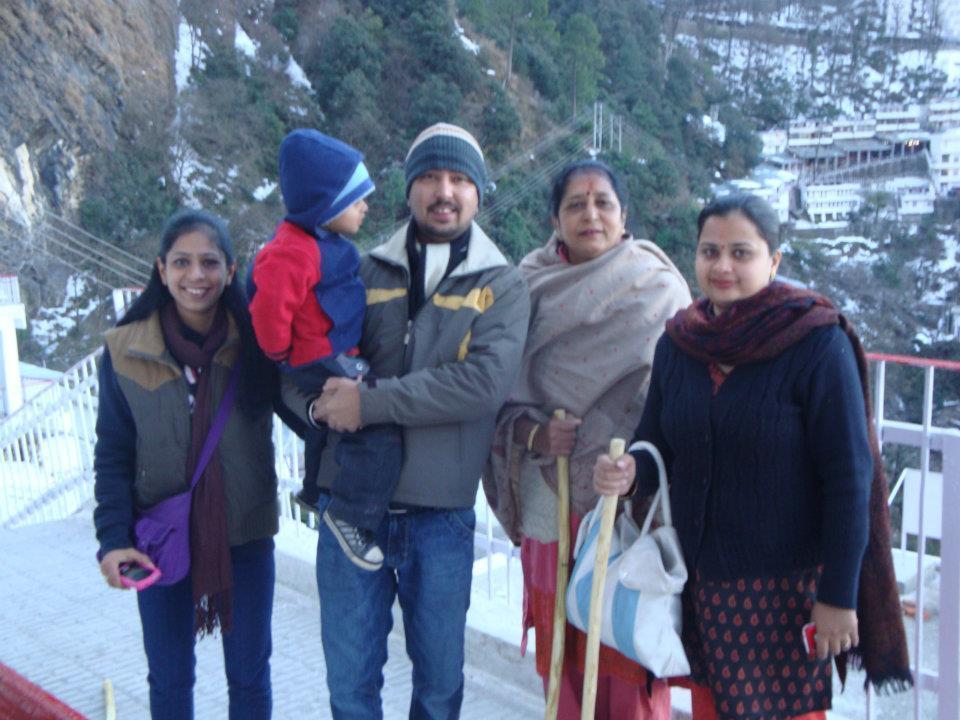 Over one crore pilgrims visit Vaishno Devi each year. Now, there must be a solid reason why so many people take this arduous journey. It was always a dream for me that I visit the exalted place atleast once in my lifetime. The idea of trekking in the freezing cold at an altitude of 2500 feet above sea level drives up my adrenalin. It's where my deep religious beliefs and adventure merges. For many years, this has just remained a dream.  So, you can imagine my surprise when my brother told me that we are all going to Vaishno Devi. My dream was actually going to come true.
After years of yearning, we finally started on our much awaited journey. The best way to head to Vaishno Devi is by car, for one can enjoy the scenic places along the way. The best recommended route, if one is driving from Delhi is the Panipat – Ambala – Ludhiana -Pathankot – Jammu route. After Katra, the only way to travel is by foot. There was an option to take a pony ride up, but we wanted to rough it out. We noticed that elders were being carried in palanquins. When we reached Vaishno Devi, all the tiredness from trekking the 14 kilometer route disappeared. The above feeling needs to be experienced to be understood.
For anyone even contemplating visiting the place, I would strongly advise to go for it. This was a very memorable experience with my family that I will treasure for a life time.
Note: This moment was shared by Ms. Pooja Malhotra in Sterling Holidays OMG! Holiday Moments Contest on Facebook. Visit our Facebook fanpage: www.facebook.com/sterlingholidays