We all are aware that Goa is a paradise for tourists because of the pristine beaches and laidback ambience. Often people visit Goa to either just relax or to indulge in various water sports. Speed boating, surfing, and paragliding are some of the common water sports that you will see people enjoying. However, these days a new sport is catching the eye of people visiting Goa. Flyboarding is an extreme adventure sport in Goa.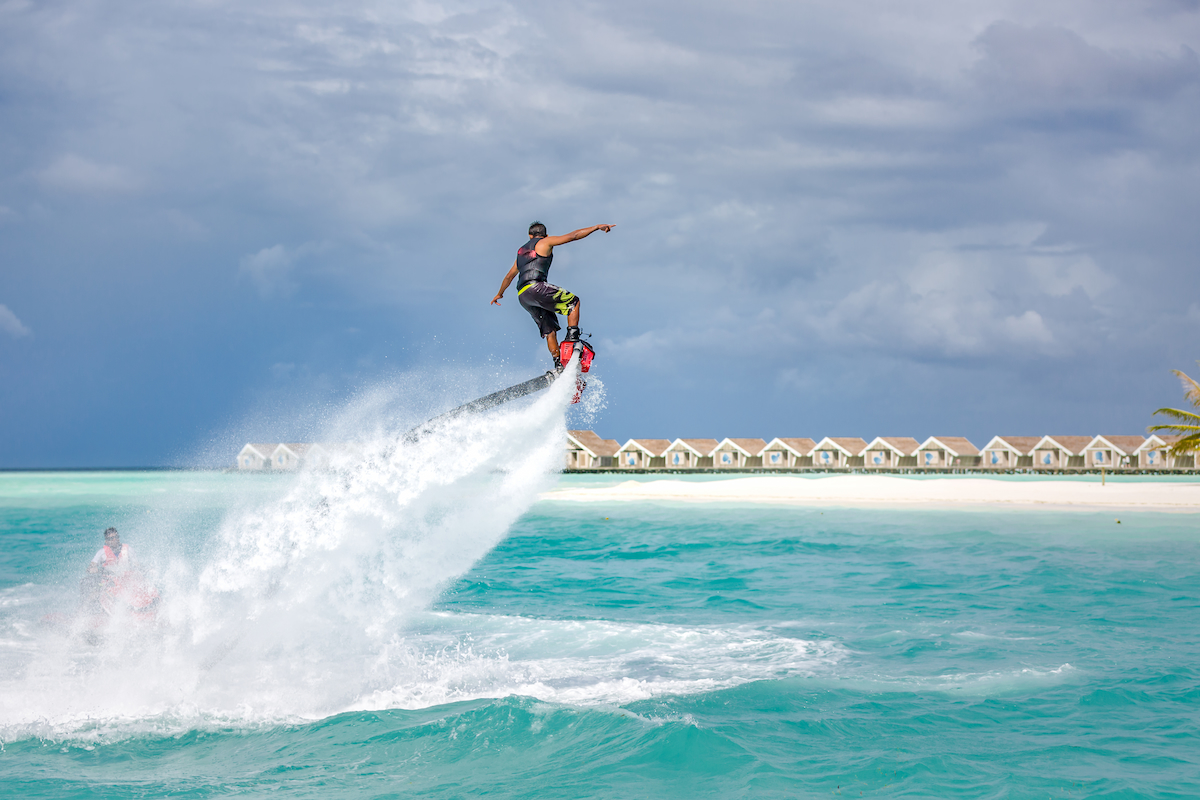 Flyboarding involves strapping a formidable water-jet board on to the feet. Once you enter the waters, the force of the jet will help you rise as high as 15 metres into the air and perform dolphin-like maneuvers and fly like Iron Man. The rider has to use his feet to control the direction and his hands to keep it stable. Anyone, above the age of 13 can indulge in this activity.
The structure of a flyboard is much like a snowboard and under each foot, there is a dedicated jet pack which is fed water through a long pipe. The other end of the pipe is attached to a jet ski and water goes from this jet ski, through the tube and into the jetpacks below your feet, pushing you into the air.
The Importance of Safety Gears in Flyboarding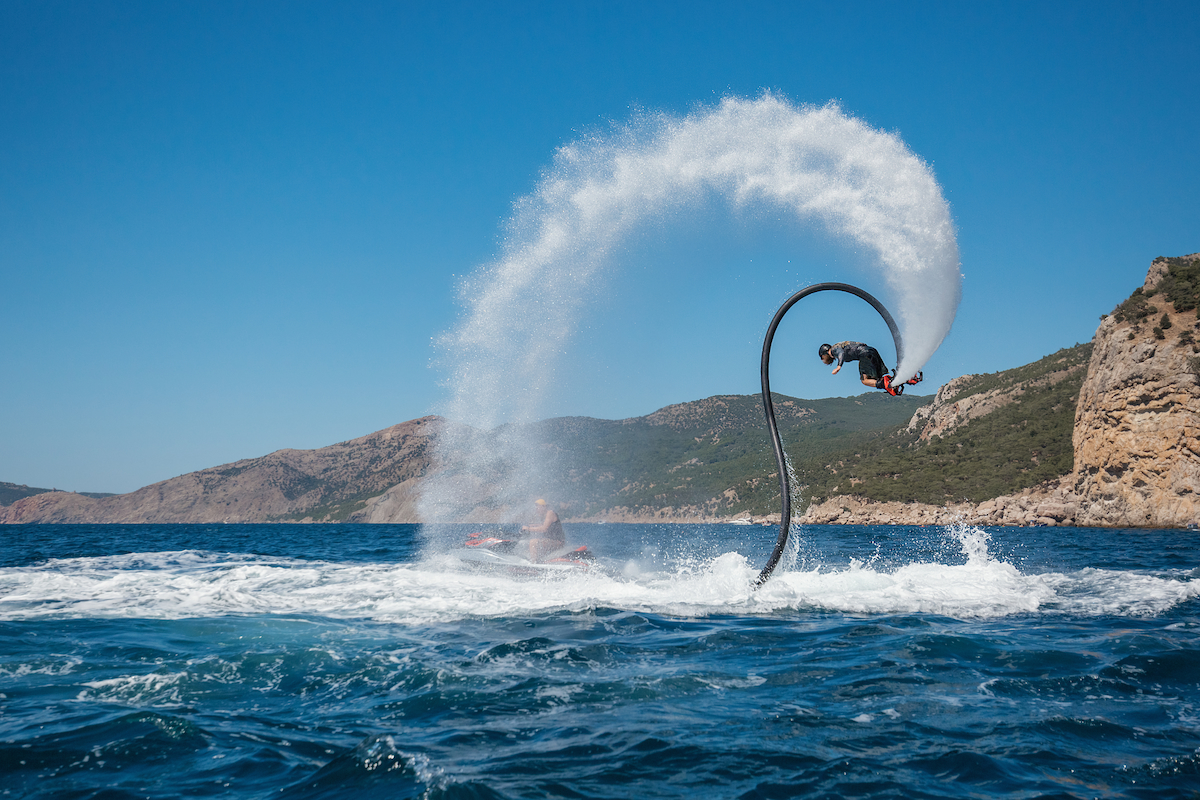 Before heading to the water, the first thing you must do is to wear all the essential safety gear. Firmly strap your helmet, boots, and bodysuit. These precautions will keep you safe while enjoying this thrilling adventure. Flyboarding is indeed one of the safest sports to learn, but donning protective gear is a must rather than an option.
Flyboarding in India
In India, nobody knew about this sport until Hrithik Roshan made it popular when he performed an action stunt in the movie Bang Bang. The sport was invented by a jet ski racer Franky Zapata in France. This sport was introduced in 2012 and is slowly drawing adrenaline junkies from all over India.
In the future, more such new sports will catch your interest and it does not matter if you are an avid sports enthusiast or just a weekend warrior. The excitement and thrill of trying new things will give you a rewarding feeling. While you indulge in flyboarding, don't forget to visit one of the best resorts in Goa near beach, Sterling Goa in Varca
·         Where to experience/try Flyboarding
In India, flyboarding can be enjoyed on Baina beach in Goa, Dona Paula, and on the river Chapora. 
·         Which is the best season to visit Goa and try Flyboarding?
There is no particular season to enjoy flyboarding, but you can normally experience it from October to May.