Explore the breathtaking natural beauty of Panchgani, Maharashtra, while immersing yourself in the rich heritage with our list of top 10 must-visit destinations.
Panchgani, a picturesque hill station nestled in the Sahyadri mountain range of Maharashtra, India, is a hidden gem waiting to be explored. Blessed with lush green landscapes, panoramic views, cascading waterfalls, and beautiful weather, Panchgani offers a serene retreat far from the hustle and bustle of city life.
Built by the British as a summer resort in the 1860s, Panchgani is now a much-loved hill station and a coveted retirement nest. Located at an elevation of 4,242 feet, The place is bestowed with a rich history and bountiful nature. Cradled amid five rolling green hills of the Western Ghats, Panchgani is your ideal destination for a romantic getaway or a weekend trip with friends.
There is a plethora of attractions that you can visit making Sterling Holidays, Panchgani your base.
Here are the 10 best places that you must see on your trip.
1. Table Land Plateau
Situated at an elevation of 4,550 feet above sea level, Table Land Plateau, a UNESCO World Heritage Site, is the highest point in Panchgani. This vast expanse of laterite is Asia's second-largest mountain plateau after the Tibetan Plateau.
The volcanic plateau offers breathtaking sunset vistas of the surrounding hills and valleys. You can take a leisurely walk, ride the mini trains, indulge in some fun at the nearby game counters, or enjoy horseback riding here. Table Land Plateau has two man-made caves, including Tiger Cave which travelers can explore.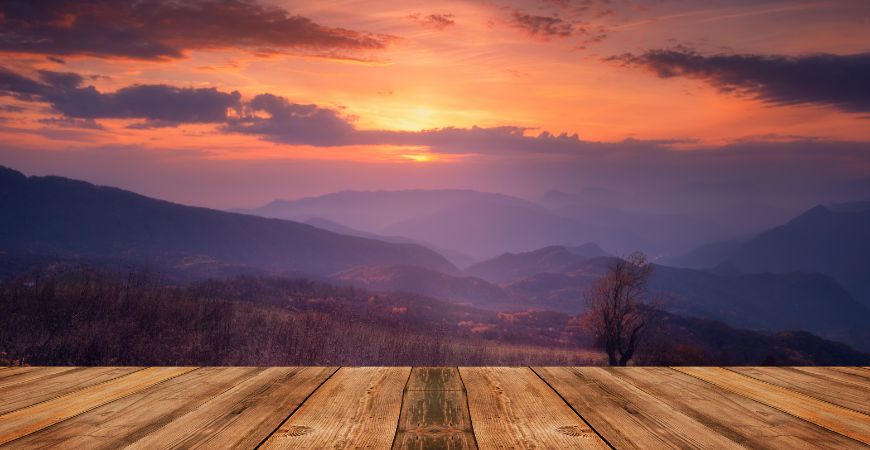 2. Sydney Point
Perched on a hilltop, Sydney Point offers panoramic views of the Krishna Valley, Dhom Dam, and the Kamalgad Fort. The view of the sunrise and the surrounding hills covered with mist is a sight to behold. You can also relish the magnificence of the Pandavgad and Mandhardeo hill ranges from here on a clear day.
3. Kaas Plateau
A UNESCO World Heritage Site, located at a height of 3,937 feet, Kaas Plateau is a biodiversity hotspot blessed with a picturesque landscape. Between the months of August and October, abounded in lavish growth because of the monsoon rains, Kaas Plateau comes alive with the blooming of more than 850 different species of flowers, many of which are on the IUCN Red List. You may spot endemic flowers such as Paner, Sonki, Kondal, Anjani, Karvy, and even carnivorous plants like Drosera Indica.
4. Parsi Point
Situated on the way to Mahabaleshwar, Parsi Point is named after the Parsi community that settled in Panchgani during the British Raj. You can catch a bird's-eye view of the Krishna Valley and the Dhom Dam from this spot. The pleasant alpine weather and beautiful sunsets make it a perfect place for picnics and leisurely walks.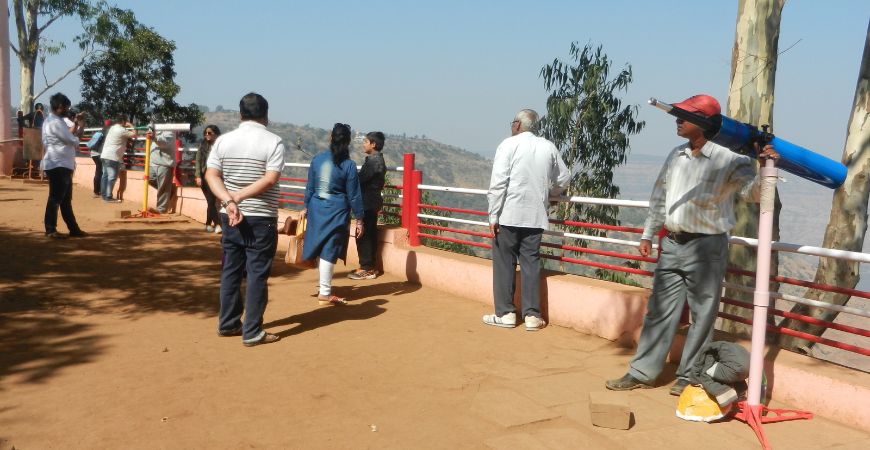 5. Rajapuri Caves
Rajpuri Caves is a fascinating site in Panchgani-Mahabaleshwar. These caves have immense religious significance for Hindus, as they are believed to be used by Lord Kartikeya for penance and rituals. There is a temple here dedicated to Lord Kartikeya. Local lore also says that when the Panch Pandavas visited Panchgani during their years of exile, they took up home in these caves.
6. Devil's Kitchen
Devil's Kitchen, also known as Devil's Caves, is a naturally created labyrinth of caves and crevices formed by ages of volcanic activities. While residing in the Panchgani region, the Pandavas apparently cooked their meals in this spot, from which it got its name.
7. Mapro Garden
Mapro, short for Mahabaleshwar Products, is a brand name associated with mouthwatering fruit items, especially strawberries. An extension of Mapro Foods Factory, Mapro Garden was established to let tourists have an up-close experience of how products are made with the produce from the local strawberry plantations.
From simply a factory visit spot, Mapro Garden has now grown into a huge attraction, complete with the factory, lush greenery, a small nursery, a restaurant, a children's play area, and a retail outlet selling Mapro products. Here you can purchase locally produced jams, jellies, chocolates, syrups, and many other items for gifts and souvenirs.
8. Bhilar Waterfalls
Hidden deep inside the forests of Sahyadri, Bhilar Waterfalls is far less tourist-trodden. It is fed from monsoon through winter and is believed to be the most picturesque waterfall in the region. Surrounded by lush greenery, the waterfall cascades down from a height, creating a mesmerizing sight and a perfect spot for nature lovers and photography enthusiasts.
9. Dhom Dam
Located around 21 km from Panchgani, Dhom Dam is an earth fill and gravity dam on the River Krishna. You can rent water scooters, banana boats, speed boats, and motor boats from Sahyadri Boat Club near the dam. Camping and horse riding are other adventure options.
10. Venna Lake
Nestled amidst the lush green hills of Mahabaleshwar, Venna Lake is a serene haven that offers a much-needed escape from the city's chaos. The lake is located on the Panchgani–Mahabaleshwar road, making it a popular vacation destination. You can immerse yourself in a plethora of activities, from leisurely boating to horse riding or even zorbing for the more adventurous ones.
Panchgani stands as a captivating destination where history intertwines seamlessly with the beauty of nature From exploring ancient caves to witnessing panoramic vistas, Panchgani truly enchants travelers seeking a harmonious blend of the past and the present.
Stay at Sterling Panchgani, which is proudly perched on a private hillock and boasts extraordinary views of the valley, to make your trip a memorable one. The travel desk of our resort will assist you in planning a perfect itinerary. Visit our website to know more about nearby Sterling Holidays properties.
FAQs
1. Which is the best time to visit Panchgani?
Temperature ranging from 16°C to 28°C throughout the year makes Panchgani worthy of a visit all year long.
2. How many days are enough for Panchgani?
A 2-day weekend trip is ideal to cover all the major attractions in and around Panchgani. If you want to visit Mahabaleshwar or spend a day relaxing at Sterling Holidays, you can add another day.
3. What are the adventure activities available in Panchgani?
Trekking, paragliding, camping, waterfall rappelling, rock climbing, horse riding, zip-lining, cycling, and boating options are available in Panchgani.
4. Is Panchgani known for any famous food dishes?
The Panchgani-Mahabaleshwar belt is world-famous for strawberries. Make sure to taste ice-creams, shakes, pastries, and other dessert items made from local strawberries.
5. When does the annual strawberry festival take place?
The festival, hosted by Mapro Garden and other local establishments, is a three-day celebration that takes place in March and April, usually on Easter weekend.