Cricket and Hockey may be India's most popular sports, but in a country with so many traditions and history, there are sports that were played for hundreds of years that didn't go mainstream in the modern world. While Kabaddi recently got its moment in the sun, here are a few Indian sports that we bet you have not heard of –
Kalaripayattu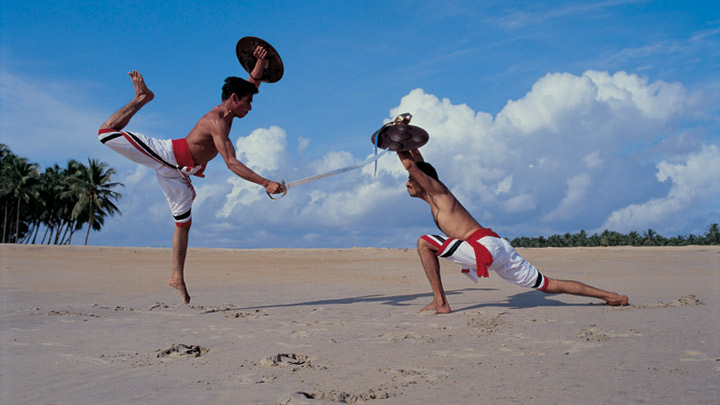 Kalaripayattu is a form of martial art in Kerala. It dates back to 3rd century BC with evidence in the Sangam literature. What is different about this sport is that along with the physical training, it also includes specialisation in indigenous medical practice. The movements are not just swift but also pretty deadly.
Gatka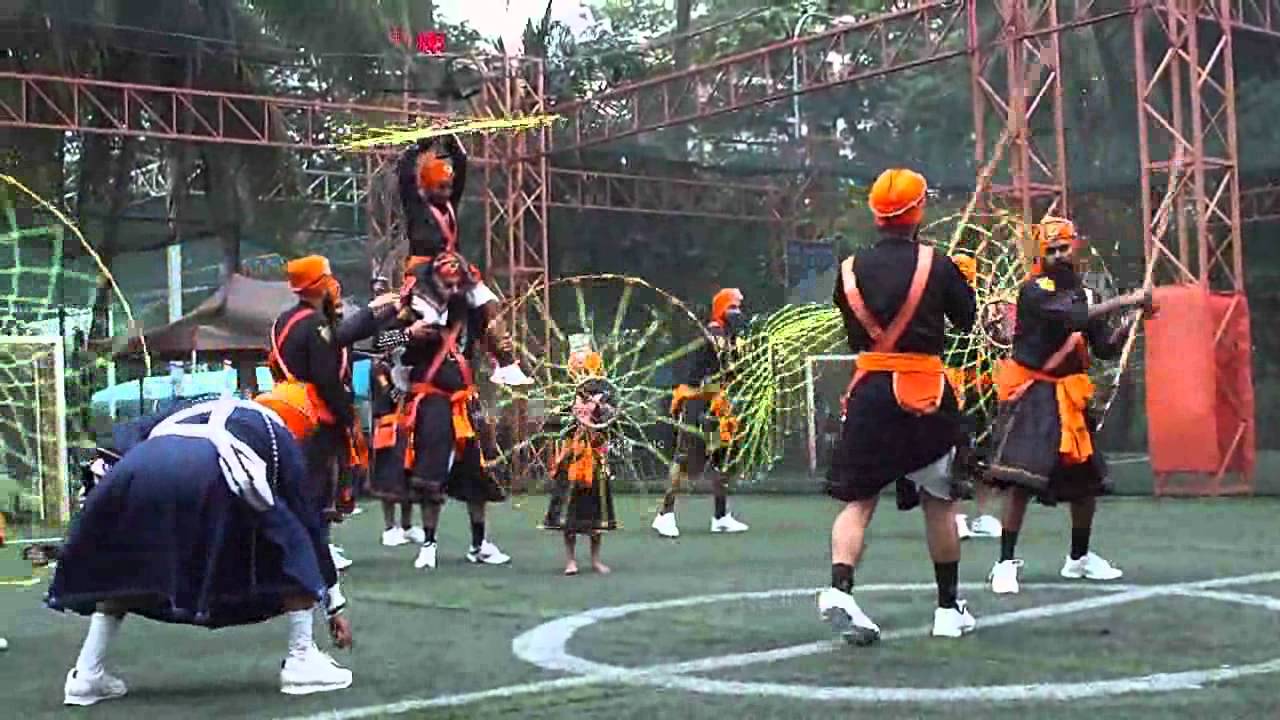 Like Kalaripayattu, Gatka is also an ancient martial art. The Sikhs used it to defend themselves against foreign invaders such as the Mughals. Gatka weapons include different types of swords, metal claws and spears.
Mallakhamb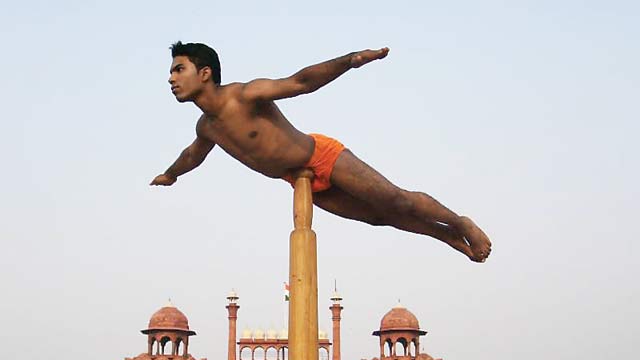 Mallakhamb – 'Malla' meaning gymnast, and 'khamb' meaning pole, involves intricate routines balancing the body on a wooden pole. It was first introduced as an exercise for wrestlers and believed to have originated during the 12th century. There is also another version with a rope which is increasing in popularity amongst the youngsters.
Insuknawr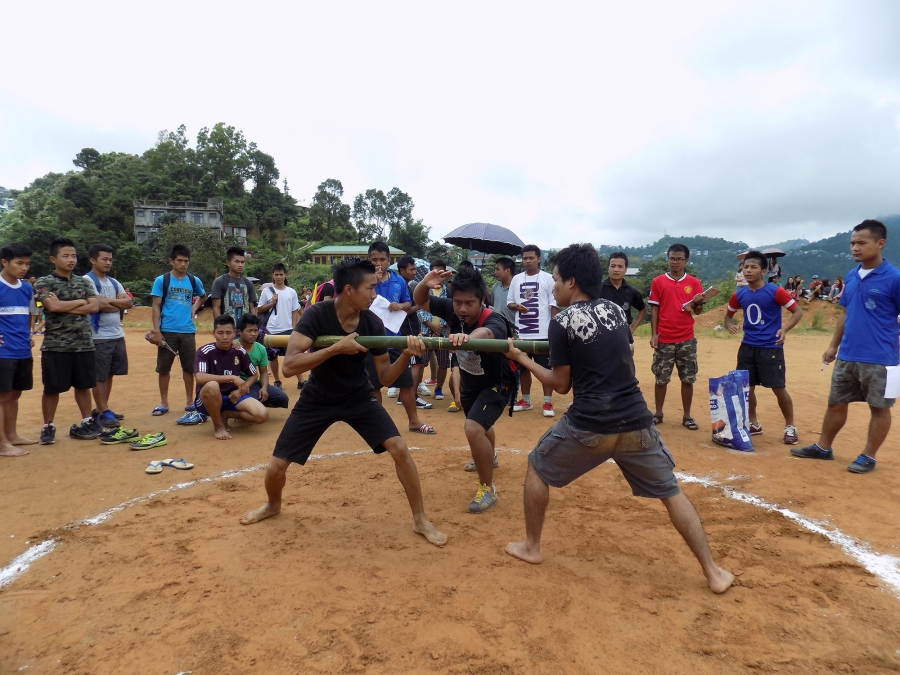 The game of Insuknawr is played in Mizoram in North East India. It is a tug of war with a rod. The player tries to push his opponent off balance. There are three rounds. If no one gets pushed off the circle then the round is considered a draw.
Yubi Lakpi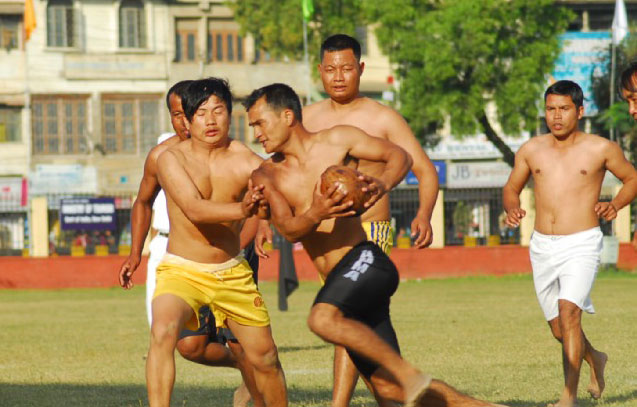 This is an Indian version of rugby. Instead of a ball, imagine a coconut. Yubi Lakpi actually translates to coconut snatching. The coconut is soaked in oil in front of the chief guest who is offered the snatched coconut at the end of the game by the victorious team.
Vallamkali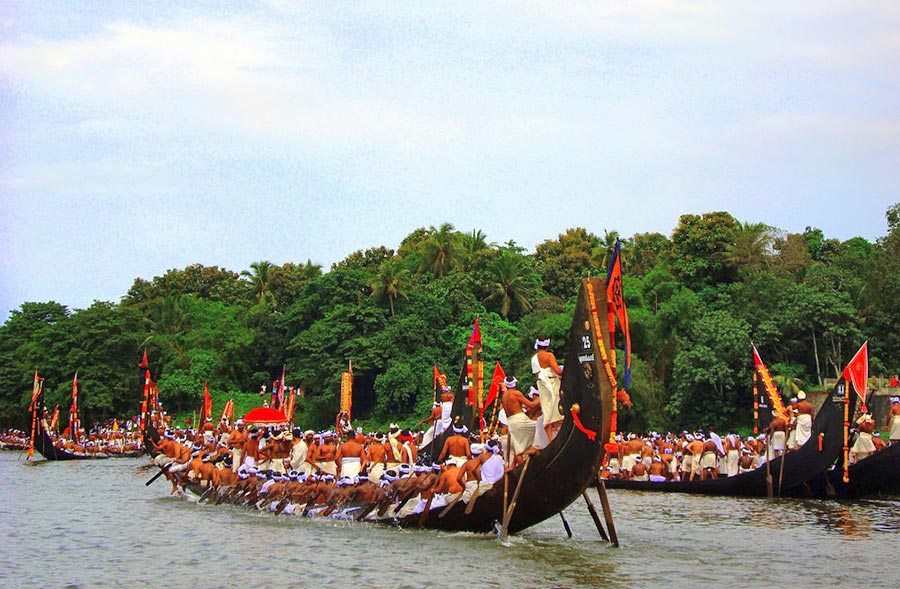 Tired of seeing poles and balls flung around? Here's a race which has now become a part of a festival. Vallamkali is a form of canoe racing which takes place around the harvest festival of Onam. The snake boats are made from the wood of the Anjili tree. The oarsman sing songs along with the rowing to break through their exhaustion.
Elephant Polo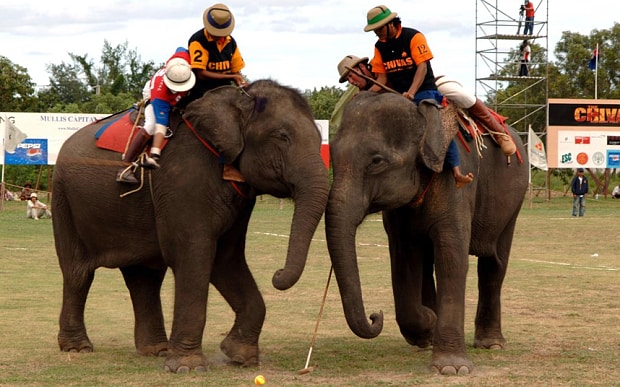 Though Elephant Polo originated in Nepal, it is also played in Rajasthan. Unlike regular polo where the only one rider plays, in elephant polo, the elephant is steered by a mahout, who is instructed by the mahout which way to go and hit the ball.
How many of these had you heard of? Which of these games sound the most interesting? Would you ever try them out for yourself? Comment below!