A new year's resolution, an upset tummy or the morning after a very adventurous night out – sometimes all one needs is nourishment in liquid form. Whether it is the latest cold-pressed fancy in a cool glass bottle or your local Juice Junction's simple offering, the benefits of a beverage cannot be oversold. But one does not need to turn to fizzy drinks and packaged juices to quench one's thirst in a country like India. Our rich culinary traditions have ensured we have plenty of options to choose from that are local, seasonal, and healthy!

Every region has its favourite health drink that is used to cure all that ails the body. From the commonplace Chaas to the unusual Buransh, commercially packaged sodas and other preservative-filled options are no match for our natural beverages.

Here, we talk about three such indigenous health drinks including Buransh from Mussoorie:
Buransh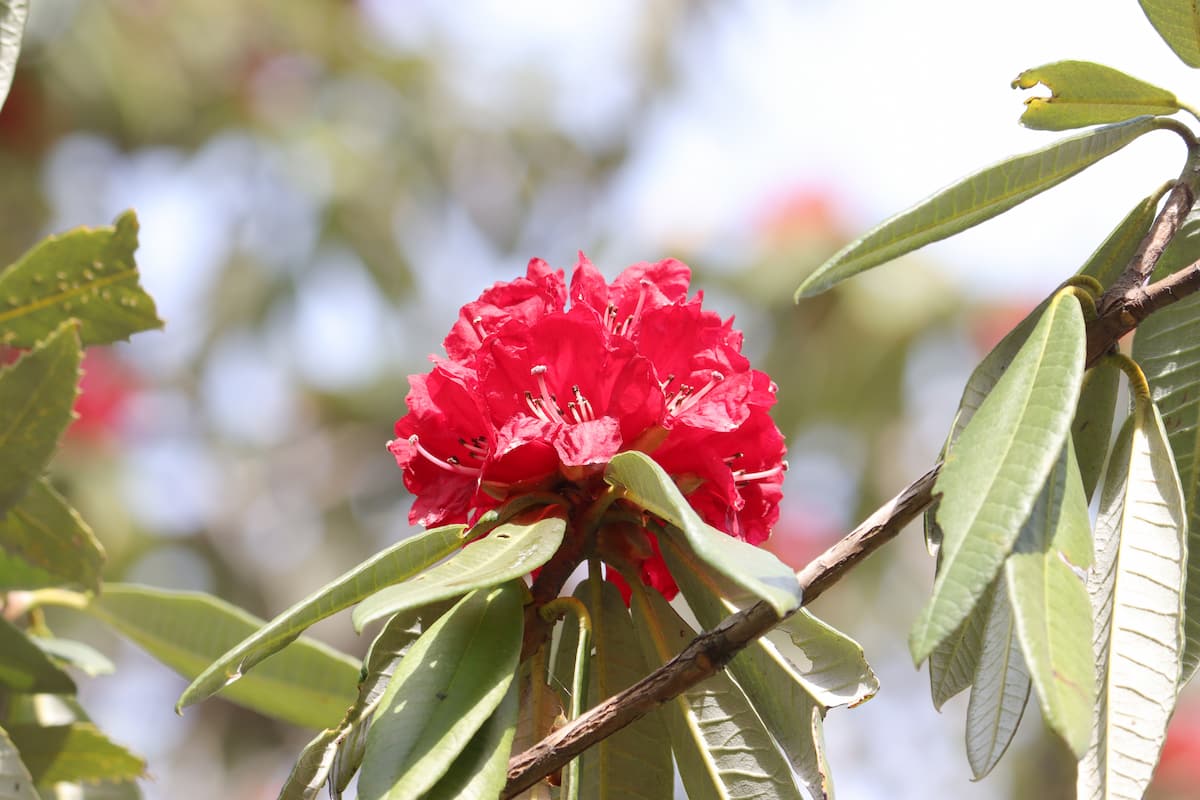 Made from a variety of the rhododendron that flowers on the Himalayan hillside, Buransh is a local drink that is one of the best-kept secrets of the mountains. It's definitely top-of-the-list of things to do in Mussoorie. You might recognize the pretty scarlet bell-shaped flower it is derived from since it covers the hillsides when it is in bloom. Buransh trees can also be found in the mountains of Nepal (where it is the national flower) and Bhutan. In Southern India, these trees can be found in the Nilgiris. Buransh trees can also be found flowering in Sri Lanka, Burma, and Indonesia.
Various parts of the flower have been used as local remedies for various ailments for several ailments. Buransh juice is one of the ways that the juice from the flower is extracted. The flavour of Buransh the juice is often described as sweet yet citrusy, making it a tasty and refreshing indulgence. But it is not just the treat of this unusual beverage that draws people. Buransh juice has one of those magical elixirs that are packed with several health benefits. This nectar is known to aid in digestion and for its anti-inflammatory properties. It is also heart-healthy because it is said to reduce high BP and reduce bad cholesterol levels in our body. Diabetics could also benefit from drinking Buransh juice, since it has been shown to reduce blood sugar levels in lab rats with type 1 and type 2 diabetes. Regularly consuming Buransh juice has also shown a positive effect on people suffering from seasonal allergies or weather change-related ailments. Finally, it is also a natural pain reliever – rhododendron flowers have been turned into a paste to work as a topical cream, and Buransh juice has also been noted to bring relief when consumed.
Kokum Sherbet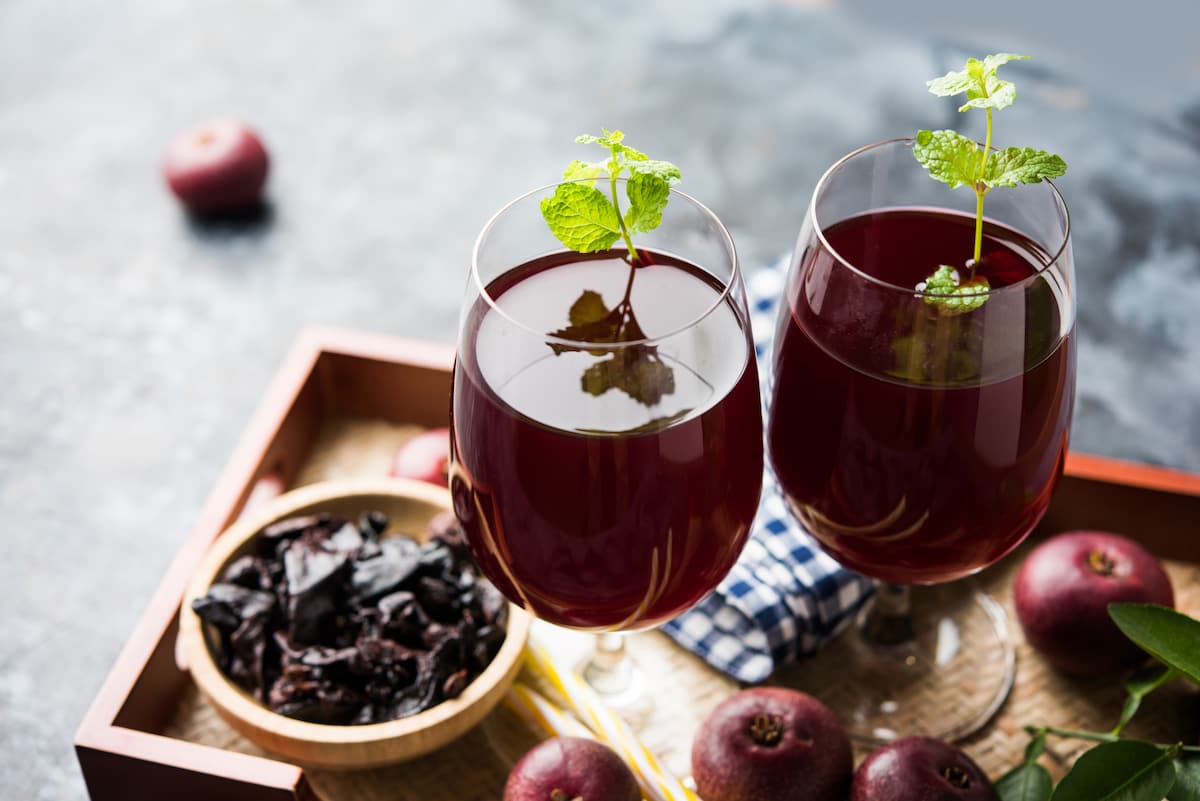 If you are a fan of Maharashtrian food, you have definitely encountered kokum in some forms or another. A red berry-like fruit, kokum has been used as a souring agent in Maharashtrian, Goan and Karnataka cuisine for a while now. The tart taste of this fruit is immediately recognizable – almost as much as its deep ruby red colour! The benefits of kokum are multifold and have been known to Indians familiar with Ayurveda for a long time. Not only is it a digestive aid, but it is also drank for its immunity-boosting properties. Kokum is also an anti-inflammatory drink and a powerhouse of antioxidants that are good for your body.  Kokum sherbet or Sol Kadi are popular beverages made from kokum. Kokum sherbet or juice is a beautiful red concoction while Sol Kadi is immediately recognizable due to its distinctive pink colour.
Chaas
Known by many names like Lassi or Buttermilk, Chaas is a spiced yoghurt-based drink that would be familiar to Indians from all over the country. This is a popular beverage in the summers. Thanks to its cooling properties, in addition to being every Indian mom's go-to cure for all sorts of childhood tummy aches and pains. Chaas is the Gujrati version of this curd-based drink. At the very base, this is yoghurt that has been whipped to a drinkable consistency and has some tempering or spices in it. The spices used vary from region to region – from something as simple as just salt to a tempered spice mix including pepper, mustard seeds, cumin seeds and curry leaves. Chaas has plenty of health benefits. In addition to being a digestive, it is also low fat, low carb energy drink because it's packed with energy-boosting minerals and vitamins. All the internal benefits also have an external benefit – Chaas loyalists report an improvement in the condition of their skin and nails!
So, the next time you are trekking through the mountains, make sure to stop for a refreshing drink of Buransh juice at the Sterling Mussoorie resort, one of the best resorts in Mussoorie. Buransh juice is the welcome drink of choice for this property, reflecting the local culture of offering a refreshment to all guests who visit. It is top choice when looking for hotels in Mussoorie