Ladakh never ceases to surprise. Whether it is the exotic birds soaring in the sky, the tranquil Pangong Lake located 4350 meters above the sea level or just the stunning Himalayan landscape; it's a place that can amaze any traveller. One such surprise that Ladakh has in store for us is the Phuktal Monastery (also called as Phugtal), a Buddhist Gompa that resembles a honeycomb!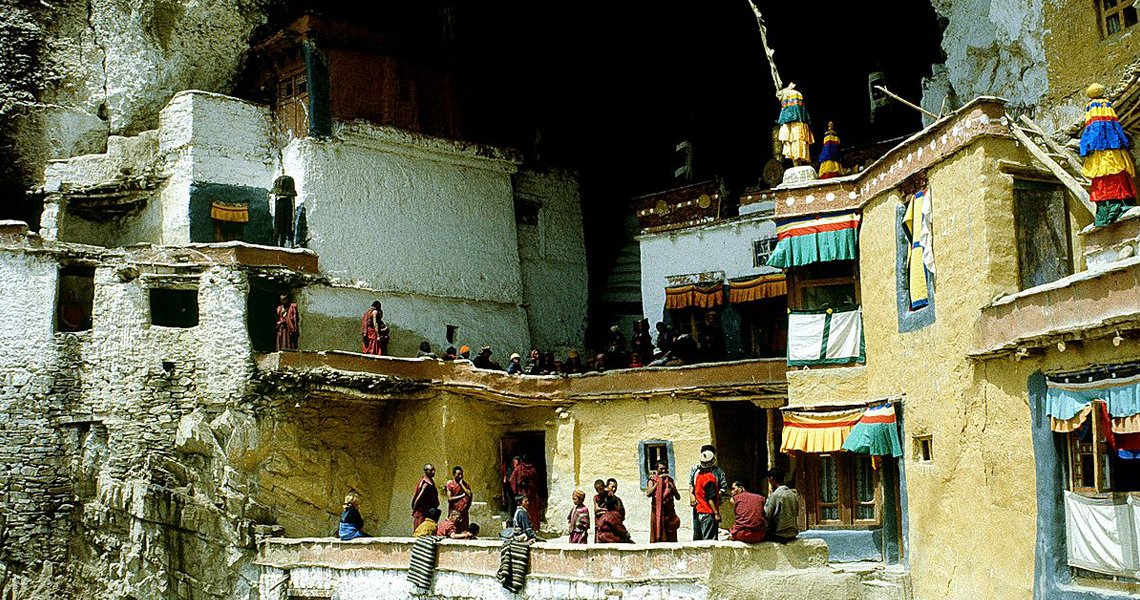 Set in a distant corner of Zanskar valleyat a height of 3,800 meters above sea levelin Ladakh, Jammu and Kashmir, Phuktal Monastery embodies the spirit of a Buddhist monk's life – calm, contained and detached. Founded in the 12th century by Gangsem Sherap Sampo, this monastery has been a hot-spot of Buddhist spiritual learning. The unique location of the monastery and the formation of windows lined across the cliff gives it a honeycomb appearance.
According to legends, many monks have travelled across the country over the decades and found solace in Phuktal. They meditated and made it their home, which is why student monks find this place as an excellent learning ground. Even Hungarian scholar and Philologist Alexander Csoma de K?rös studied here while working on the first Tibetan- English dictionary.
At present Phuktal Monastery is home to 70 monks and has four prayer rooms, guest rooms, housing units, a large kitchen and a library. A visit to this place will give you a unique insight into the lives of Buddhist monks. You will be greeted by humble hosts who will be happy to share their healthy food and hot tea. If you are a devout trekker or lover of remarkable architecture, Phuktal Monastery might be exactly what you are looking for.