A fusion of fantastic fruits and pastry
Munnar Terrace Greens introduces a 'Signature' dish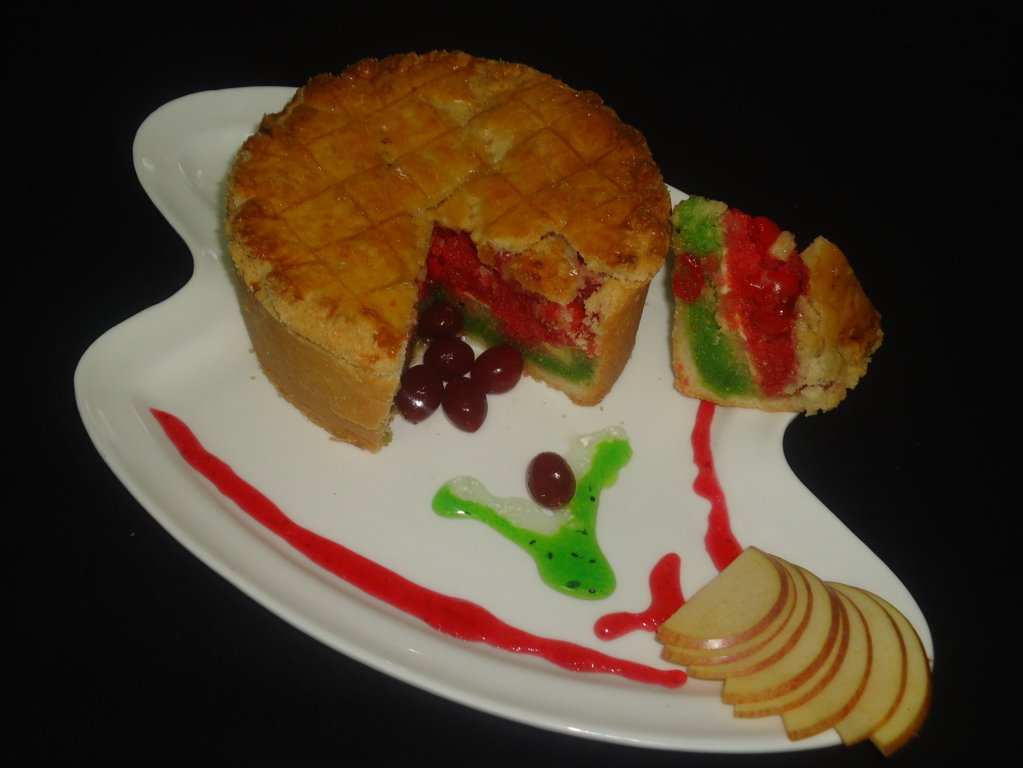 Marvelous Munnar has captured world's attention due to Ang Lee's fantastic, Oscar winning film – 'The Life of Pi'. Beautiful tea gardens, enchanting mountains, scenic nature and the true essence of Munnar were captured in the movie.
Drawing inspiration from 'The Life of Pie' and 'Land of Pi', Sterling Holidays, Munnar – Terrace Greens introduces a Signature dish: Pie Neapolitana – The Pie of Life.
Pie Neopolitana, is a classical fruit pie which features fruits and berries.  Here is our special dish prepared with the goodness of straw berries, kiwis and litchis.
Recipe:
| | |
| --- | --- |
| Ingredients | Quantity |
| Short crust pastry | 250 gm |
| Straw berries | 50 gm |
| Kiwi fruits | 50 gm |
| Litchis | 50 gm |
| Wild tomato pulp | 20 gm |
| Sponge crumb | 100 gm |
| Sugar | 75 gm |
| Vanilla essence | Few drops |
Method
Roll and shape the short crust pasty into a 'pie' ring.
 Wash and slice all the fruits. Keep them aside.
 Mix sponge, sugar, fruits and essence separately.
 Apply egg wash and arrange the fruit mixture alternatively.
 Cover the top portion of the pie with remaining crust pastry.
 Apply egg wash to top of the pie and bake at 190 degree centigrade.
 Allow the pie to become cool and cut into wedges and decorate.
Note: You can also make use of different types of fruits and berries, depending on availability and the topography.
Nutrient Value
Amount Per Serving

Serving – 1

Calories
2,108.9
Total Fat
92.0 g
Saturated Fat
31.2 g
Polyunsaturated Fat
2.5 g
Monounsaturated Fat
1.3 g
Cholesterol
1.0 mg
Sodium
1,769.8 mg
Potassium
526.9 mg
Total Carbohydrate
287.5 g
Dietary Fiber
15.8 g
Sugars
97.7 g
Protein
33.6 g