Ever read the famous stories of Director Satyajit Ray featuring a private detective by the name 'Feluda', who is fondly remembered as Indian Sherlock Holmes? Bookworms from Bengal may recall him as their childhood hero. In one of the stories called 'Gangtokey Gondogol' (trouble in Gangtok), detective Feluda would be invited to a Lama (Buddhist monks) dance in a fascinating monastery of Gangtok. That serene place, where you can find smiling monks engaged in their work and harmoniously chanting their prayers, is Rumtek Monastery.

Rumtek Monastery or the Dharmachakra Centre
Located at a distance of nearly 24 kilometers from the scenic Gangtok, Rumtek Monastery, also known as Dharmachakra Centre, is the largest monastery in Sikkim, and is the seat of the Karmapa Lama, who is the third highest monk in Tibetan Buddhism. The monastery is the place of practice of Kagyu (belongs to Mahayana school of Buddhism) sect which originated in Tibet. Kagyu sect has a leader or head, known as Karmapa; the fourth king to have built this monastery under the guidance of the ninth Karmapa.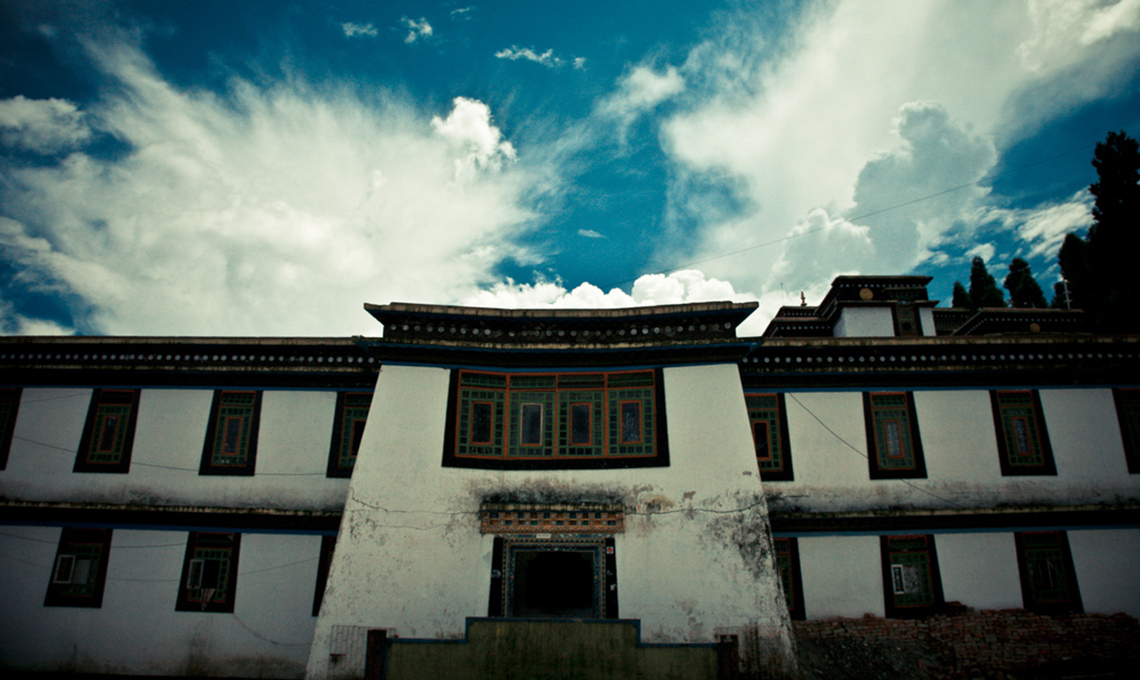 The beauty of Rumtek Monastery can never be completely described using words. It is an absolute feast to the eyes and creates an inner peace in the hearts of visitors. The drive to the monastery itself is spell-binding and is filled with the majestic views of mountains. Since the monastery is amidst hills, visitors need to take a long walk to reach it. The walk is absolutely refreshing and a good form of physical exercise.
Artistic Significance of Rumtek Monastery
The architecture of Rumtek is unique and fabulous. Photographs can be taken from outside but inside the monastery it is prohibited. The monastery contains a marvelous main temple, a monastic college where the relics of the Sixteenth Karmapa are preserved, a golden stupa and a magnificent Buddha statue. Tourists will be able to see the harmony of the lives of monks, experience the heritage of Buddhism and get a chance to know more about the ancient history of Buddhism. A special black hat is kept in protection at the Rumtek Monastery. It is worn by the Karmapas during festivals. The story behind the special 'black hat' worn by the Karmapas is interesting. It is said that the first Karmapa was given strands of hair from 10000 fairies as a boon for his meditation and those strands were woven into a black hat.

Festivals and Lama Dance
Two festivals are observed here. On the fifth month of the lunar calendar of Tibet, festivals Vajrakilaya Drupchen, homage to the Guru Padmasambhava – the most important monk is celebrated for ten days. On the last day, traditional and holy 'Lama' dance is performed. It would be a delight to watch the performance.
The timings of visit are from 10 am to 5 pm during winter and 8 am to 5 pm during summer. Foreign nationals are usually asked to produce their passports for security reasons.