When it comes to diversity, India tops the list compared to the rest of the world. And nowhere is this diversity more evident with the various handicrafts that represent the cultures that make them.
In this article, we will explore some of the infamous handicrafts of India:
Pashmina Shawls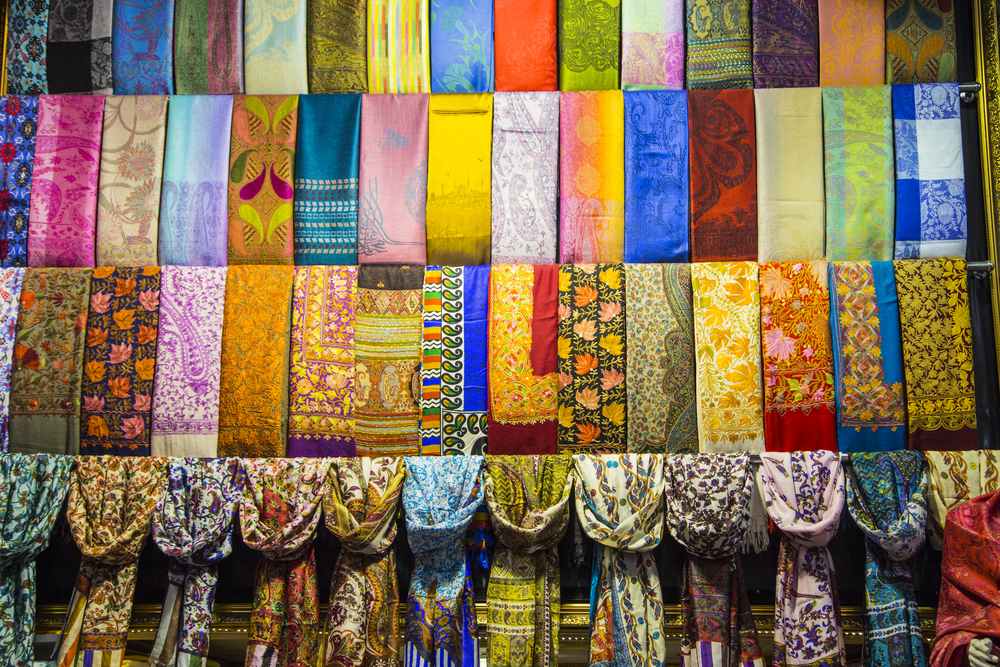 Finely woven in Kashmir, Pashmina is a fine type of wool. These shawls are made from a type of wool known as cashmere wool and are then transported to the Kashmir Valley in Northern India, where is entirely processed by hand. From the combing and spinning to the weaving and adding the finishing touches, is entirely carried out by hand by dedicated craftsmen and women. The old district of Srinagar is a major centre of Pashmina fabric production.
Woodwork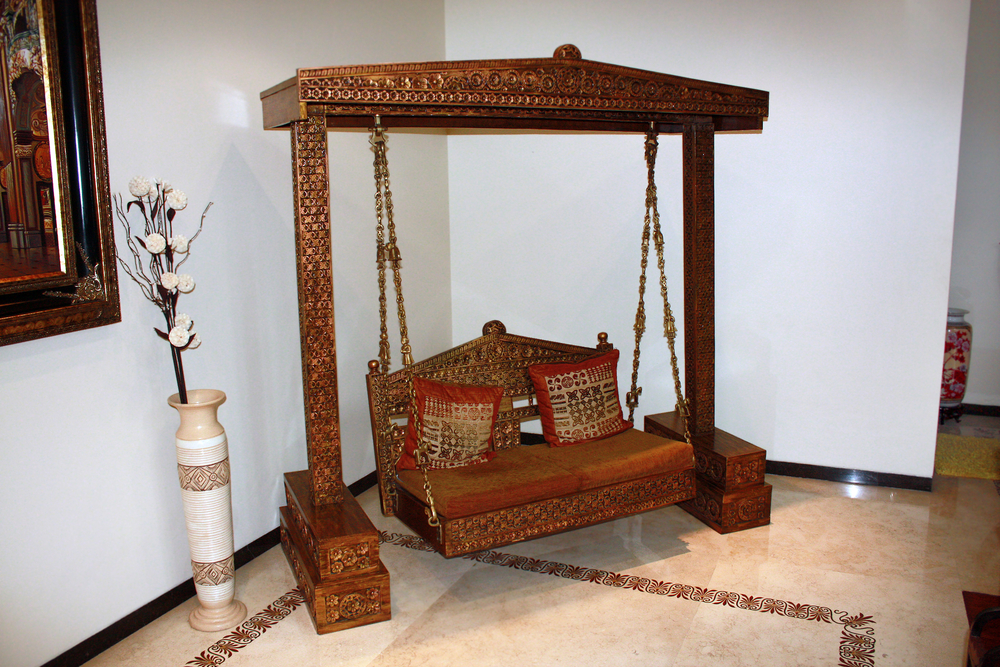 The Northern States of India has a rich tradition in woodwork. Regions of Punjab are famous for its exquisite wooden furniture. Kashmir is famous for its artefacts made from walnut trees. The artisans from Chhattisgarh specialize in wooden crafts like masks, doors, window frames and sculptures. The woodcarvings of Goa are an aesthetic blend of Portuguese and Indian cultures, and the designs are primarily floral, animal and human figures.
Pottery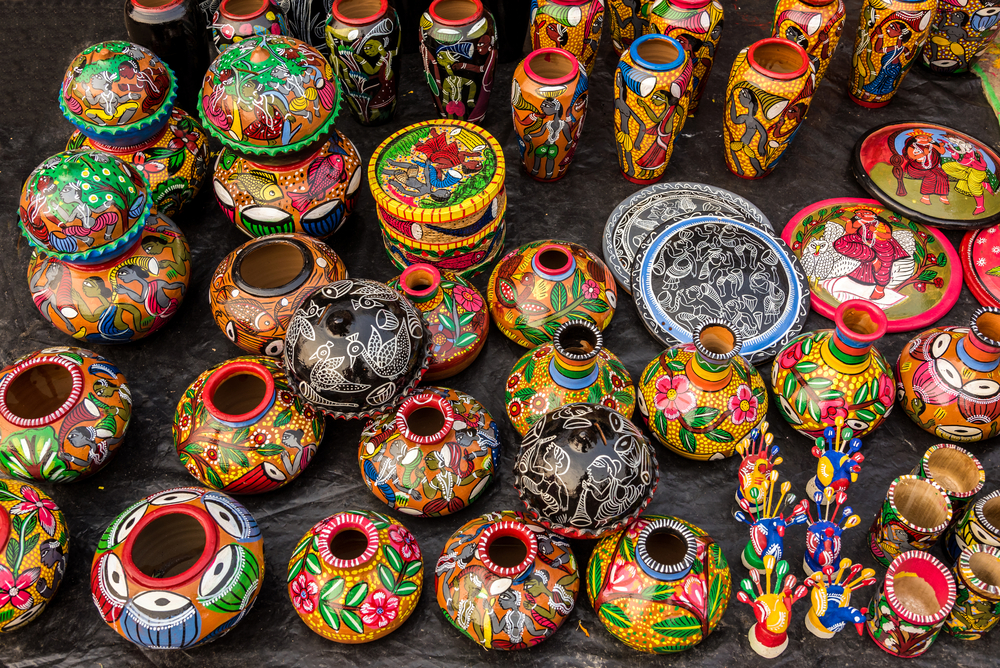 Pottery is considered to be the most sensual form of all the arts out there. The tradition of handmade pottery is prevailing in India during the era of the Harappa Civilization, North India is also known for various kinds of pottery designs, ranging from colours like orange, brown and light red in Uttar Pradesh to black and dark red in Himachal Pradesh.
Leather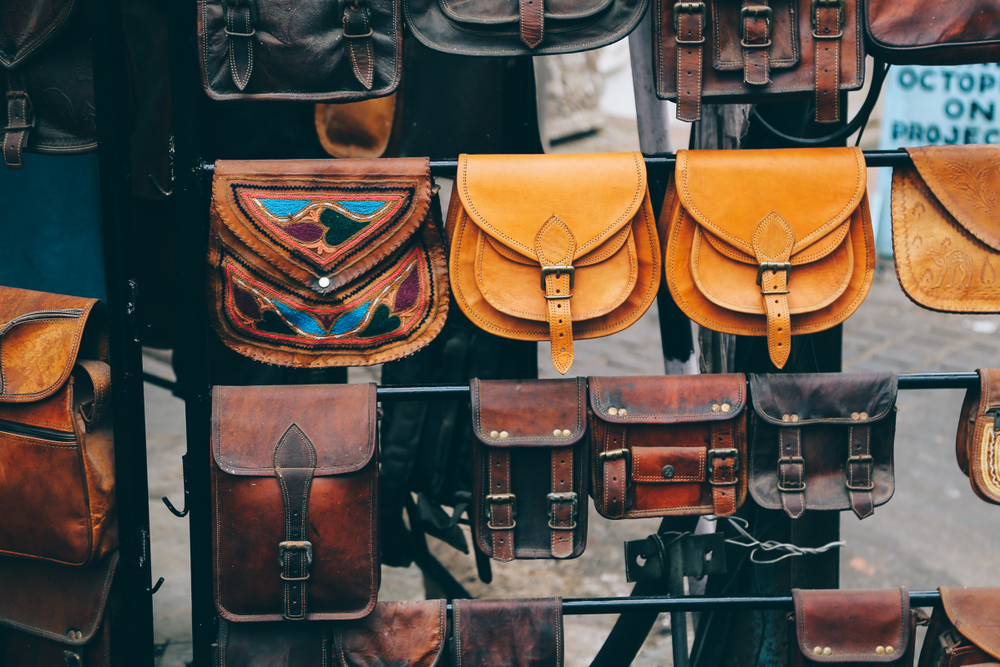 The age-old convention of leather skill is a testament to its ancient glory. In the past, leather was not only used in making clothes and footwear but also in making clothes, bags, saddles, shield etc. India is famous worldwide for its leather products. Madhya Pradesh is also famous for its leather artwork. Many leather items like shoes, bags and garments are produced in these states. Kolhapuri chappals, famous for its rugged and long-lasting nature come from the Indian state of Maharashtra.
Saris and Silk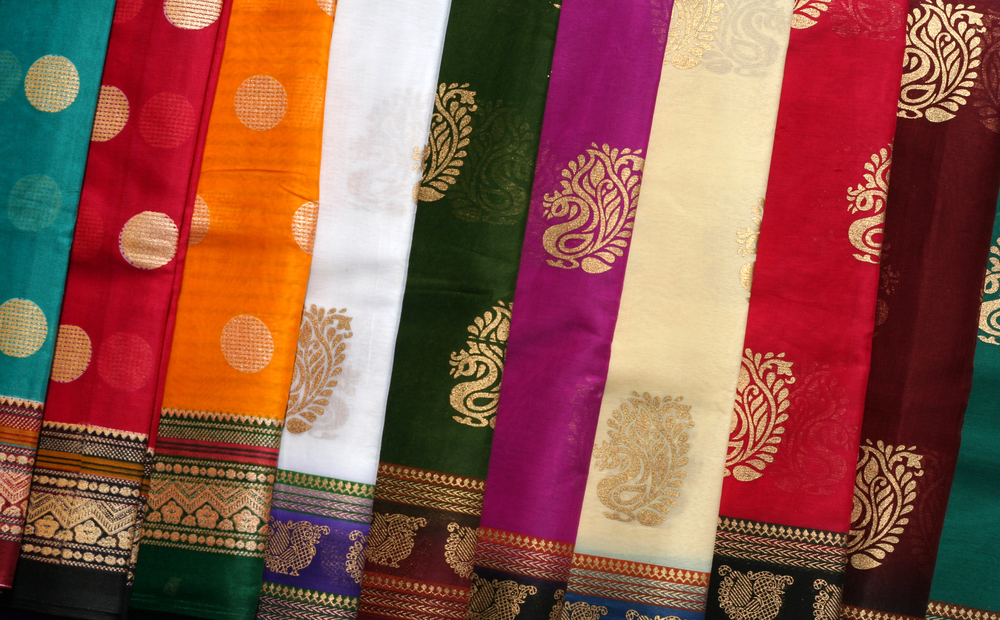 Saree or saris is a cloth of about 4.5 meters to 8 meters that women wrap around the waist and drape one end over the shoulder. Eastern India is also famous for its silk saris, namely the Baluchari saris of West Bengal and Mooga and Assam silk of Assam. These saris come in various colours adding a very rich and magnificent allure to their overall look. The Banarasi sarees are among the finest sarees in India and are known for their gold and silver brocade, fine silk and opulent embroidery.
The weaving of saris is a traditional household practice in rural South India. Tamil Nadu is famous for their Kanchipuram saris. To keep in sync with modern times, the traditional Kanchipuram saris have been given a modern look with fewer motifs and by introducing new colours. Andhra Pradesh is known for cotton saris with rich golden borders and heavy pallus in Gadwal and Kothakota. In Karnataka, cotton saris are made of dark earthy colours. Irkal sarees from Karnataka are dominated by rich colours like pomegranate red, peacock blue, and parrot green.
Now you must be wondering how you can obtain such exquisite handicrafts. Now you can take the hard way of combing through every back alley of every tourist hotspot or follow the easy way of visiting the gift shop of the nearest Sterling Resorts of the city you are visiting, where you are bound to be offered the best deal for your favourite handicraft.