"The sea beach of Karwar is certainly a fit place in which to realize that the beauty of Nature is not a mirage of the imagination, but reflects the joy of the Infinite and thus draws us to lose ourselves in it. Where the universe is expressing itself in the magic of its laws it may not be strange if we miss its infinitude; but where the heart gets into immediate touch with immensity in the beauty of the meanest of things, is any room left for argument? "

Rabindranath Tagore

India is undoubtedly a charming nation with several beautiful destinations. Goa, Ladakh, Jaipur, Agra and Kerala are not the only places that can add flavour to your vacation. There are plenty of other less travelled roads and hidden gems in India. One such lesser known but a stunning getaway is Karwar. Located in north Karnataka, Karwar is a coastal town that lies at the mouth of Kali River separating Goa from Karnataka. The beaches on the western coastline of India are thronged by tourists almost throughout the year. But there are small clusters that inspire divinity that still remain unexplored, offbeat and rarely visited – Karwar is one amongst them.
Also referred to as the Kashmir of Karnataka, Karwar was often visited by Rabindranath Tagore who spent several months of his life staying there. Did you know he wrote his first drama and several other literary pieces in Karwar? A beach that highly inspired him is now named as Rabindranath Tagore beach. The beach is secluded and provides much-needed solitude to a traveller. An annual festival named as Karawali Utsav is held at the Tagore beach.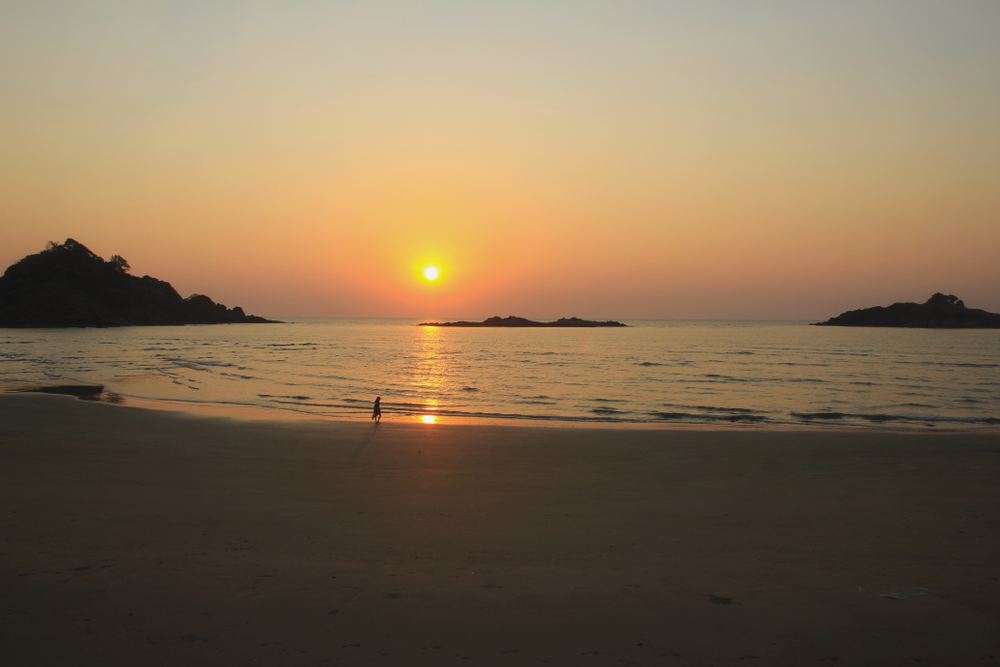 Apart from this, Karwar has several other beautiful beaches like Devbagh beach, Tilmati beach and Majali beach. All the water sport activities like kayaking, snorkelling, banana boat-ride are available at the beaches of Karwar much cheaper in rates that its counterpart Goa. Head to the beaches to view spectacular sunsets!
Dolphin spotting and island hopping are other activities that add adventure to one's travel in Karwar. Island hopping involves a visit to Kurumgad island, Devbagh island, Anjadip island and Devagadaguda island in a picturesque boat ride. You will be provided by a panoramic view of the Kopdibag beach and the bridge on the Kali River from the now dilapidated Sadashivgad Fort. The fort remains one of the most popular sightseeing spots for travellers on a trip covering the entire Konkan coast.
Karwar is the Indian navy's third largest base. A trip to INS Chapal warship museum and video viewing of the short-film will give provide you with an insight of the Indian Navy, its services and the life of a voyager. A well-maintained aquarium just beside the Warship museum will give you an opportunity to see rare species of marine life.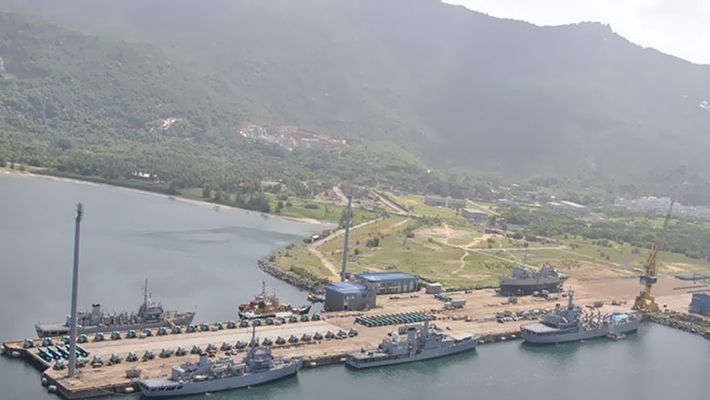 If you are a foodie then Karwar will prove to be a paradise for you. The town is known for its seafood cuisine like pomfrets, prawns, mackerels, sardines, crabs, kingfish and several other fishes seldom seen in the menus of other seaside destinations. The seafood in Karwar is prepared fresh and tastes delicious.
Karwar is the perfect destination for a traveller to rejuvenate and de-stress. If you want to indulge in island hopping or beach hopping, participate in the water sport activities, spot dolphins, explore the heritage forts, witness stunning sunsets or just want to relax on the beach, Karwar is a place for you.
Sterling Holidays Emerald Bay resort in Karwar is a well-equipped resort with a swimming pool, activity centre, spa service and a restaurant named Palm Groves that serves local as well as international cuisines. Located just 1 km from the Karwar railway station, Sterling Karwar is surrounded by beautiful gardens and has 50 well-ventilated rooms that make the stay comfortable and pleasant. The location of the resort is in a picturesque setting just at the vantage point where Kali River meets the Arabian sea. The modern amenities and the staff at Sterling Karwar guarantee outstanding hospitality to all their guests.
So, what are you thinking? Just pack your bags and leave. Karwar awaits to provide you with a perfect vacation.