Incredible India is blessed with many awe-inspiring natural wonders. Sunderbans of West Bengal, Valley of flowers in Uttarakhand, living root bridges of Meghalaya, Bora caves in Andhra Pradesh are just a few of them. These treasures make India, a preferred destination for nature enthusiasts, life science and geology academics and eco-tourists. One such natural wonder that attracts such attention is St.Mary's Island, otherwise known as Coconut Island and Thonsepar, located at Malpe, Karnataka.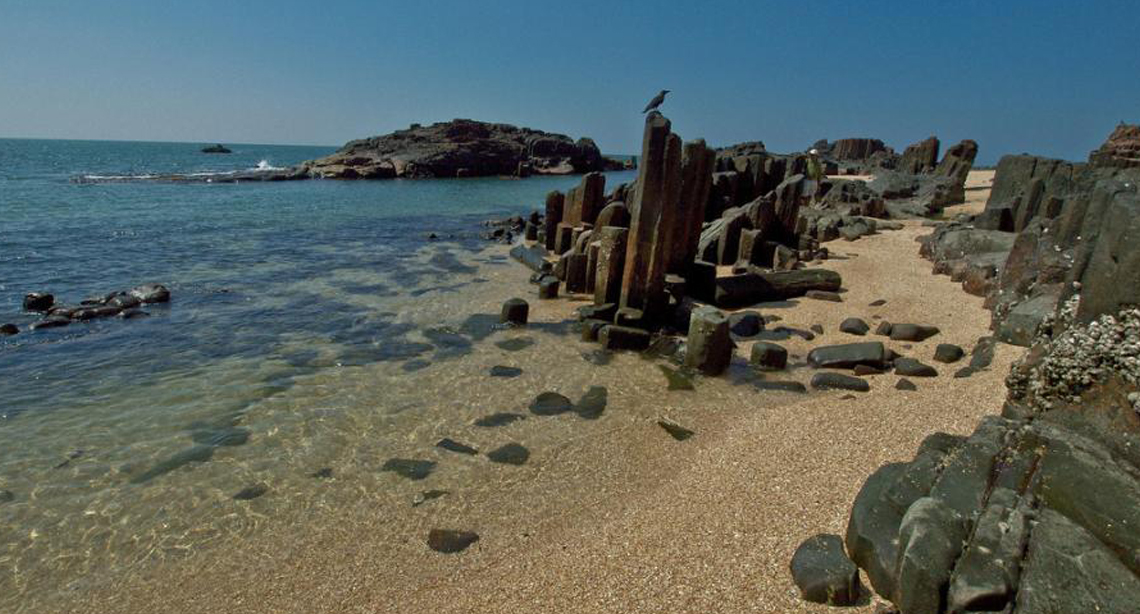 These are a set of 4 small Islands, known for the distinctive geological formation of columnar basaltic lava. This peculiar geometrical form of the rock formations at St. Mary's Island resembles the work of an expert sculptor and gives an impression these structures are man-made. Named Columnar Joints in geological parlance, these are nature's exquisite handiwork. The pillars have a special 'Hexagonal' shape and the coast where the sea meets the rocks is definitely a must see sight.
Scientists say that the basalt of the St. Mary's Islands was formed by sub-aerial volcanic activity during the time when Madagascar was attached to India. Due to the rifting of Tectonic plates these basalt structures were formed.
The islands are also listed as one of the 26 Geological monuments of India by the Geological Survey of India. The monument is considered an important site for "Geo Tourism".
Though there is no shore and tourists cannot go near the water, the crystal clear green sea, the cleanliness of the beach, the flat hexagonal rocks where one can rest and relax, and the exquisite beauty of this island attract many people from near and far.
The best way to visit this island is by ferry which is available from Malpe beach. This place is guaranteed to impress the visitors; doesn't matter you are a scientist or just a visitor!