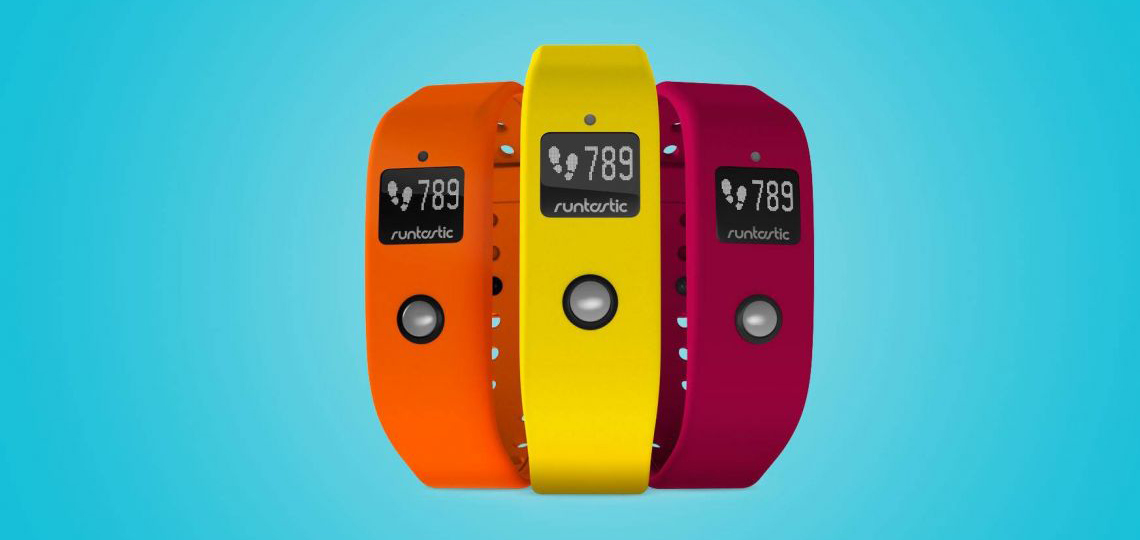 Fitness tracking is a booming industry right now. The choices available abroad are staggering. And India isn't falling behind. Here's a short review of the RuntasticOrbit which is similar to many other devices available in the market – Withings Pulse, Garmin Vivofit, etc.
Off the box
The Orbit, two wristbands a belt clip, the USB charging cable, and instructions. Of course, to get full use out of the device it's best to have a smartphone, which is obviously not included.
Design and display
The device is a 2-inch long plastic wedge with a small OLED screen and a single silver button. Pressing it displays a rotation of information, starting with the time, showing calories burned, steps taken, etc.
Battery life
Runtastic claims about 5 to 7 days of battery life per charge and this is fairly accurate
Performance and use
The wristband goes hand in hand with one of Runtastic's app which makes the key demographic of users. The app immediately detects the Orbit via Bluetooth. It works with any Android device- running Android 7+ and more recent or iPhone X and newer. The app collects data –  steps taken, calories burned, minutes active, and sleep details from the Orbit and digitizes it into very visually pleasing graphs while maintaining a record over time.
Sleep mode
Sleep mode is activated solely by long hold of the silver button. Once activated, the Orbit no longer tracks steps because, presumably, we're sleeping. When you wake up in the morning, you have to take the device back out of Sleep mode, whereupon details of your night's sleep become available to view in the app. But it tracks everything between those button presses as sleep, which can be misleading.
Others
Another bit of data the Orbit collects but is fairly suspicious is happiness. A quick double tap of the button indicates a happy moment. This is reflected on your daily graph in the app with a smiley face displayed at the times recorded. But there's nothing else to it, really. It feels unfinished and unnecessary. It is waterproof, which is an improvement over FitBit. It also interfaces with all of Runtastic's flagship apps – Runtracker, etc to provide accurate data on fitness exercises, which is frankly, great. There's the pleasing vibrating alarm which is more effective than just the phone blaring. There is also a setting for an inactivity alarm that makes the band vibrate if inactive for more than an hour.
Conclusion
The Runtastic Orbit serves two major functions at the moment: Daily activity monitor and running watch. It has the potential to be a lot more than that assuming Orbit Connect starts to be integrated further into the family of Runtastic apps. For tracking steps, calories, and activity through the day, it does an excellent and accurate job. It is a bit chunky and takes some time to adjust to having it on your wrist. The sleep tracking is a bit misguided, but overall it's a worthwhile piece of technology for anyone searching for some insight into their daily activity.
The Runtastic Orbit is available for purchase at Amazon.