Who does not like a tranquil place for a quick weekend getaway amid the busy schedule and hectic lifestyle of urban living? If you are feeling battered down by the monotony and want a delightful change of scenery, Chail is the place to visit this summer. This pristine hill station in the lap of Himachal Pradesh's Solan district is only 45 km away from Shimla.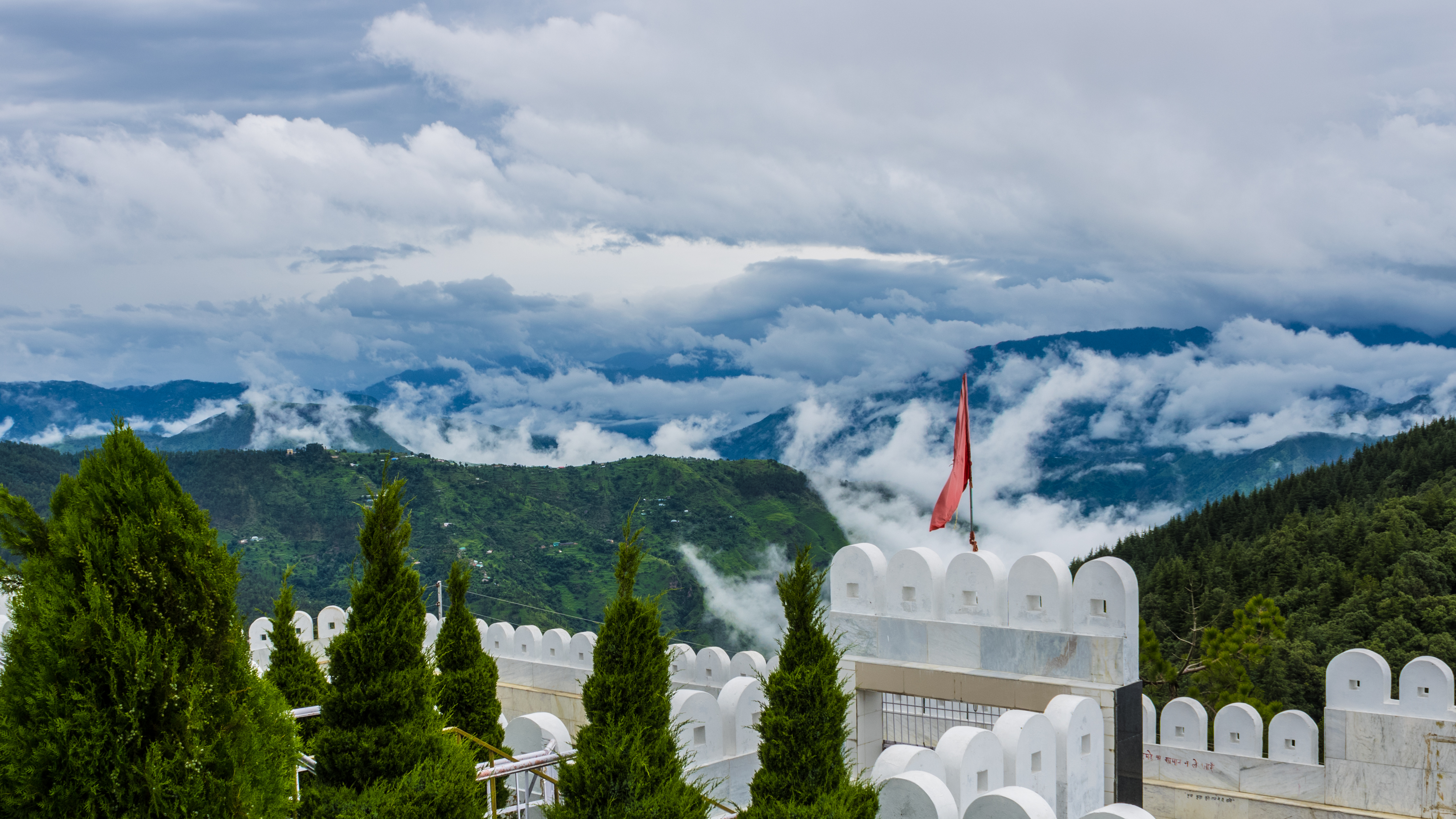 Cradled in the Shivalik Range of the Himalayas at a height of 2,250 m (7,380 ft), Chail hill station boasts incredible natural beauty and a charming alpine ambiance. Once a summer retreat of Maharaja Rajendra of Patiala, the town is a beloved getaway for backpackers and leisure travelers alike. From outdoor activities like trekking, hiking, camping, and sightseeing to spending a relaxed vacation in the Classic, Premier or Privilege rooms of Sterling Shivalik Chail, you can enjoy a dream holiday here by all means.
Top Attractions of Chail
Tucked cozily within the mountains, Chail thrives with a plethora of fascinating attractions—serene lakes, beautiful wildlife, exciting campsites, antique buildings and more.
Chail Palace
Built and previously owned by Maharaja Bhupinder Singh of Patiala, Chail Palace is a stunning heritage structure sprawling over 75 acres of land. You will first admire the grandeur of the building, which is now a hotel, and can take a walk in the adjacent landscapes. The interiors are exclusive to the hotel guests, but you can enjoy a cup of coffee and a light meal at The Cafe Palace, an open-air cafe run by the Himachal Pradesh Tourism department.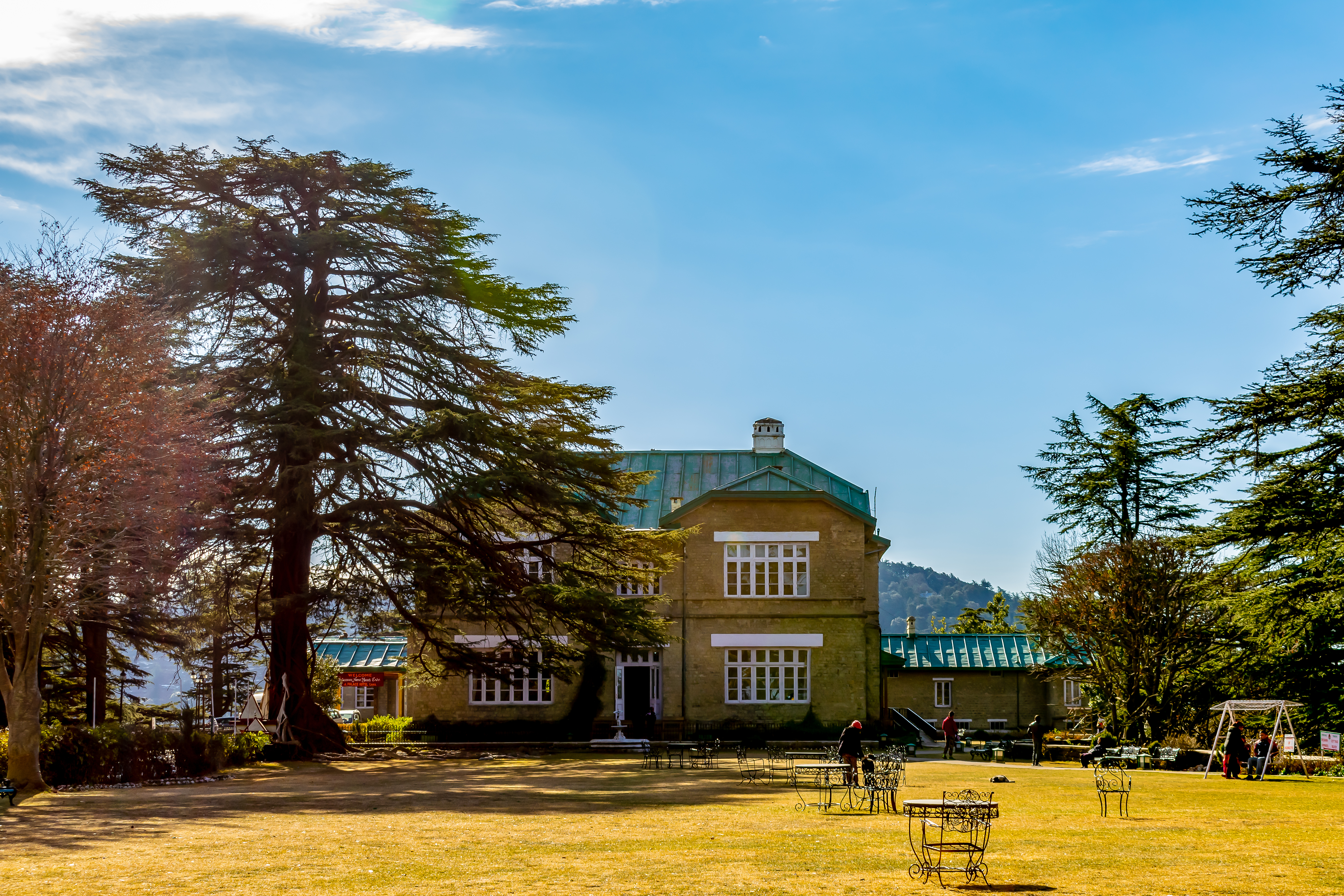 Chail Cricket Ground and Army School Playground
Maharaja Bhupinder Singh also built the Chail Cricket Ground, which happens to be the highest cricket ground in the world, perched at 2,444 m (8,018 ft) height. Entry to the ground is restricted without special permission from the Indian Army, but you should visit the area, nonetheless. You can stroll around the Army School Playground area, which is also part of the cantonment. Be cautious of taking photographs as there are zones where it is prohibited due to security reasons.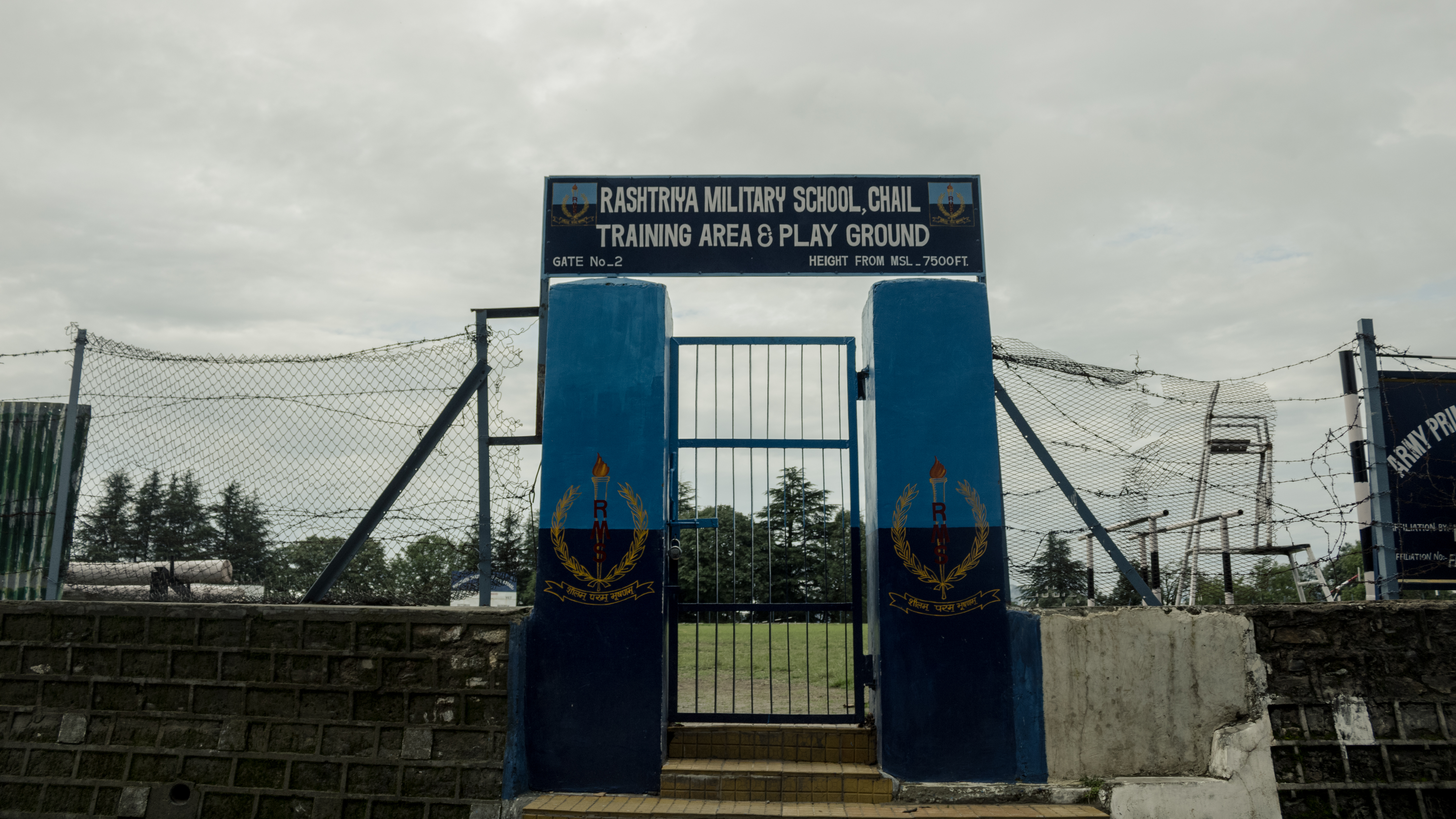 Chail Wildlife Sanctuary
Once a recreational hunting ground of the Maharajas of Patiala, Chail Wildlife Sanctuary now protects and preserves numerous endemic flora and fauna. Some of the animals you can expect to spot are goral, wild boar, red deer, spotted deer, sambar, common langur, Himalayan black bear, Indian porcupine, flying squirrel, leopard, red jungle fowl and more.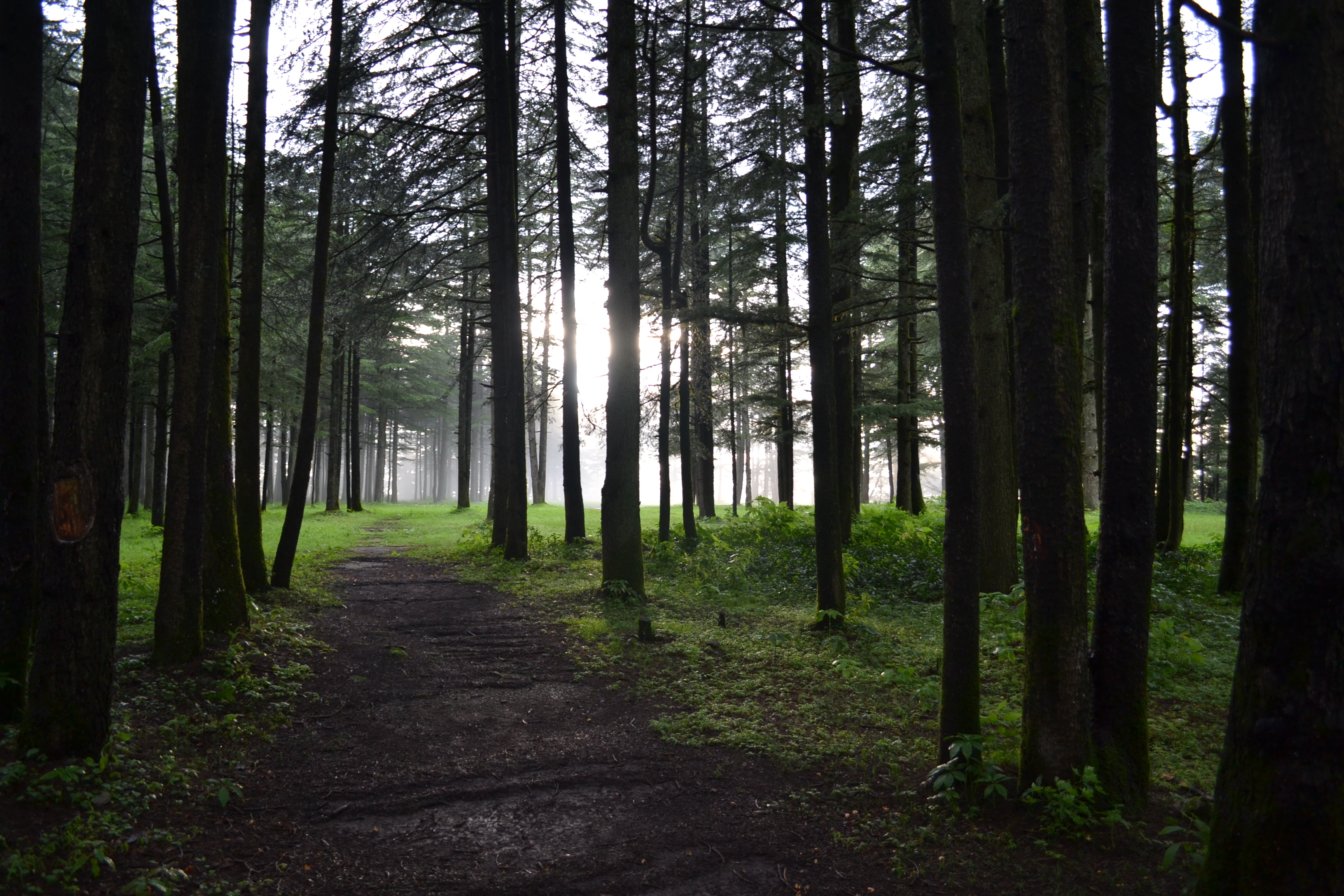 Kali ka Tibba
Kali ka Tibba is a secluded temple perched at the top of a hill in Chail. This location is not only known for its spirituality but also for the magnificent views it offers of the surrounding regions. You can trek to the temple at the summit to add a dash of adventure to the visit. Angling and horse-riding are popular activities here that you can indulge in once you are done visiting the shrine of Goddess Kali.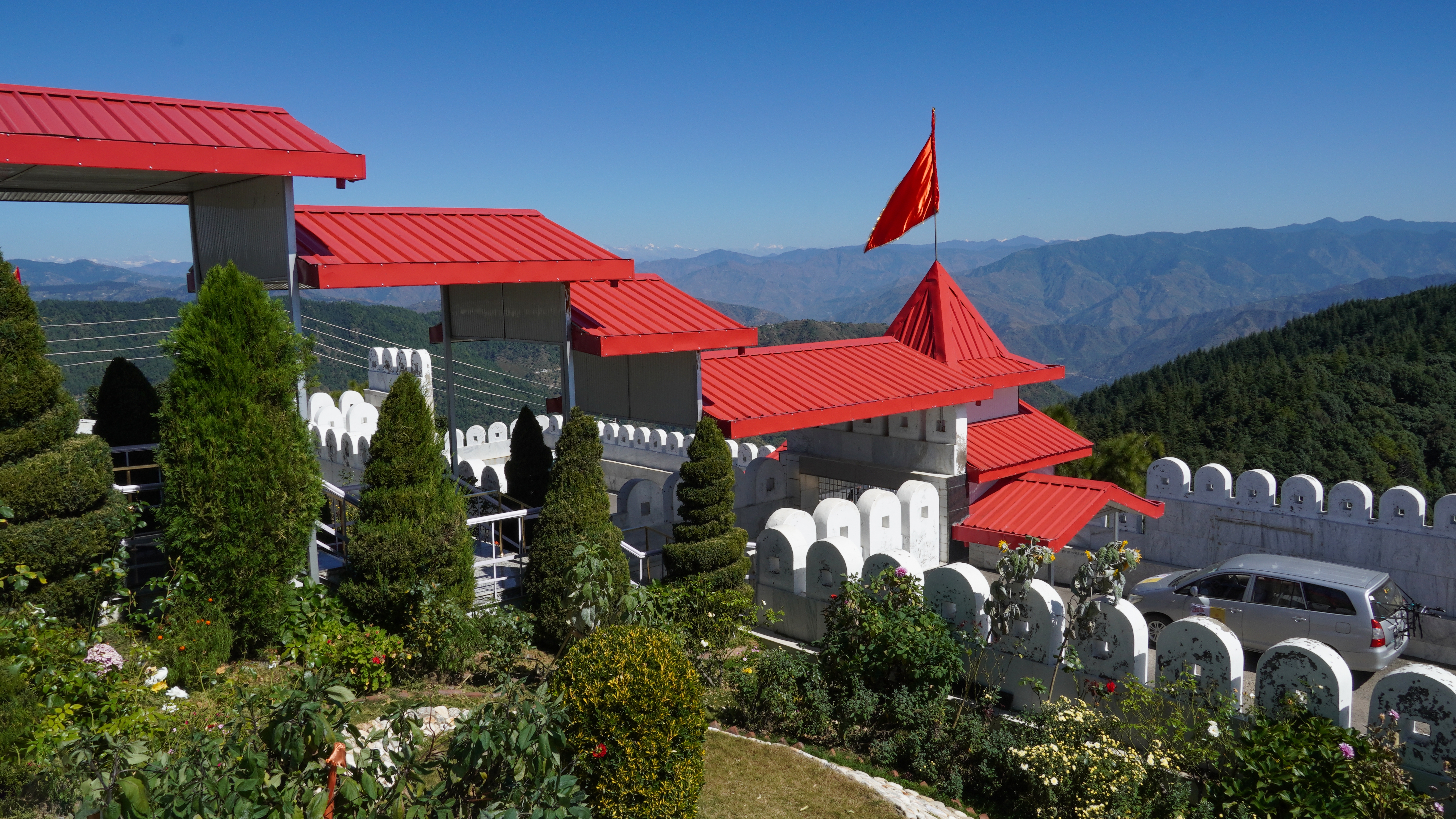 Sadhupul
Situated on the gushing Ashwin River between Chain and Solan, the main highlight of Sadhupul is the metal bridge across the stream. You can have a rare experience here if you decide to visit. There are benches and chairs set under the bridge amid the water of the river where you can sit, enjoy food from local vendors and have a fantastic time with your friends, partner, and family. Let the river wash away your worries as you dip your feet in the cold, alpine stream and share a plate of momos and piping hot tea with your loved ones.
Wrapping Up
There you have the list of all the top places you can visit on your trip to Chail. However, there is always the possibility that you simply want to rest and rebuild your energy to face the world when you get back to your everyday life. In that scenario, Sterling Shivalik Chail offers you the perfect opportunity to rewind and rejuvenate.
Located 15 km away from Chail and 14 km from Kufri, this location is ideal for people of all ages to find a slice of peace away from the hustle and bustle of touristy regions. You can enjoy breathtaking vistas of the mountains from the comfort of your bedroom or balcony, while food and beverages of your choice will be delivered to your room on a few minutes' notice.
Explore our website to find out more about our property and book yourself a dream vacation in Chail: Sterling Holidays.
FAQs
1. Which is the best time to visit Chail?
Summer is the best season to visit Chail. The beauty of the hill station is best admired during the warmer months when the temperature is perfect for outdoor activities and indoor relaxation.
2. Does it snow in Chail?
Winters in Chail last from October to March. During this time, the temperature falls well below 0°C and snowfall is frequent. The entire region gets covered in a thick layer of snow. It looks heavenly and is enjoyable if you can tolerate subzero temperatures.
3. How many days are sufficient for Chail?
Two days or a weekend are enough to soak in the beauty of Chail. You can comfortably find enough time to visit the local attractions and also relax in your resort. If you wish to club Shimla and Kufri with the trip, it should take longer than a week.
4. How far is Chail from Delhi?
Chail is around 350 km from Delhi and can be reached in 7 hours approximately. You can avail of buses and cab rentals to make the journey. You can also drive your vehicle from Delhi to Chail.
5. Can you visit Chail Cricket Ground?
Chail Cricket Stadium is not open for regular visitors. Special permission needs to be obtained to enter the stadium. Entry to the pitch is strictly prohibited. This caution is exercised as the stadium is within a military area.