Road tripping in India is always like a roller coaster ride. It doesn't matter if it's a city or a hilly region, the roads of India always give an amazing experience. Whether you are planning for a road trip from Mumbai or looking to explore the classic Delhi to Kufri road trip, there is something about the roads of our nation that is unexplainable. India, having the world's largest road network, is also home to one of the most dangerous roads. Apart from geographical constraints, the bad conditions of roads can also make your journey a lethal one for you. Sometimes the road less taken is less taken for a reason. One must have a particular set of driving skills because the pathetic road will examine you every single time you go on it.
As we all know, India is blessed with so many alluring locations that cannot be compared with any other place. Some of these locations are quite hard to reach and to enjoy the journey one has the courage of driving through that stretch/road.
So let's start the journey and explore the 7 deadliest roads In India.
Killar Kishtwar Highway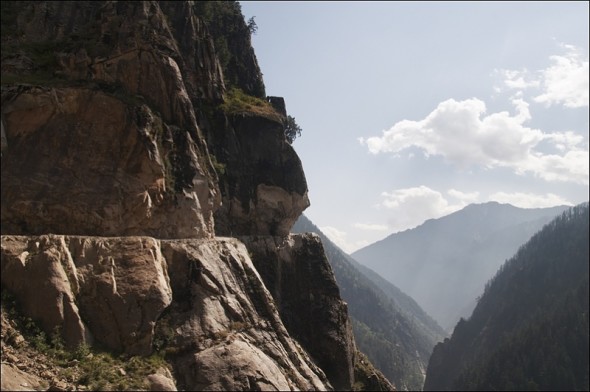 This road is undoubtedly the most treacherous road in the world. The road starts from Killar village in Chamba district of Himachal Pradesh and ends at Kishtwar in Jammu by going along the Killar valley. Driving or riding on this road will give you a really horrible experience as the road is very narrow having high mountain cliffs on one side and a deep valley on the other. Situated at an elevation of 14500 feet above the sea level, the road is prone to landslides, high-velocity wind, uncertain weather and obviously snow.
Zoji La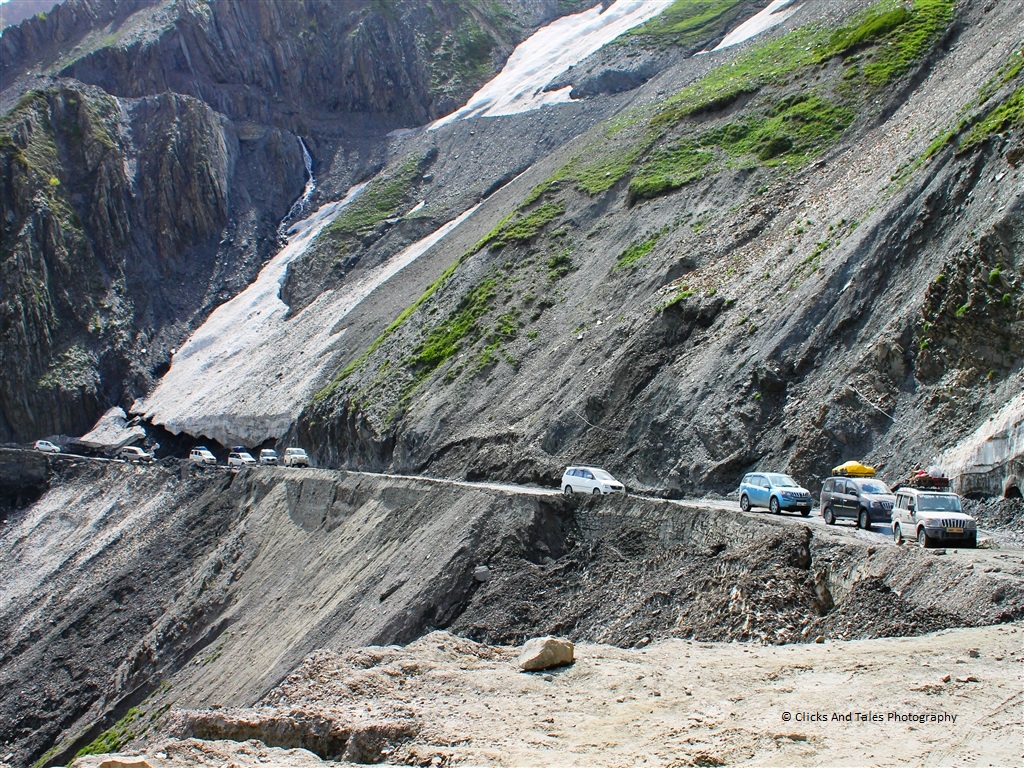 Zoji La is a motorable mountain pass which is situated on the Srinagar Leh highway, i.e., National Highway 1. If you are traveling from Srinagar to Leh or vice versa then you will definitely cross this pass. Situated around 9 km from Sonamarg at an altitude of 11,575 feet, the Zoji La pass is the part of the western Himalayan range. The pass acts as an important link between Ladakh and rest of the Kashmir. It is the second highest pass after Fotu La on the Srinagar Leh highway. The pass gets opened for a certain period in a year as it gets closed in the winter season due to heavy snow.
Manali Leh Highway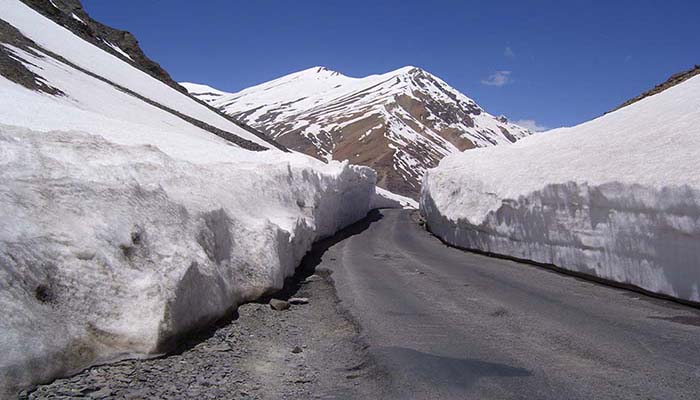 The 490 km highway is one of the most popular and scenic highways in India. Apart from its scenic beauty, the highway offers several challenges to driving. The highway consists of some of the highest motorable passes which give you an amazing experience and also test your limits. Such passes are Rohtang La, Bara-Lacha La and Taglang La situated at an altitude of 13051 feet, 16043 feet, and 17480 feet respectively. The highway has several stretches which are full of bumps and snow and it will make you feel like you are on a roller coaster ride. Apart from bumps and snow, there are certain spots where one may find seasonal waterfalls or water streams which are crossing that road and you will have to drive through it.
Hindustan Tibet Highway Road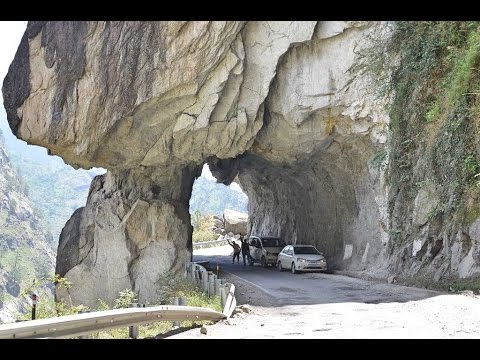 This road which is the National Highway 22, commences from Ambala in Haryana and goes till Khab in Himachal Pradesh near Tibet border. The stretch is 459 km long and passes through three states of India which are Punjab, Haryana and Himachal Pradesh. The road till Punjab is quite good and comfortable but it becomes one of the dangerous roads as it enters the state of Himachal Pradesh.  The road is quite narrow and goes through the huge rocky mountains which makes a cave-like structure. The drivers drive very carefully so that the vehicle roof doesn't get damaged due to a collision.
Zig Zag route in Sikkim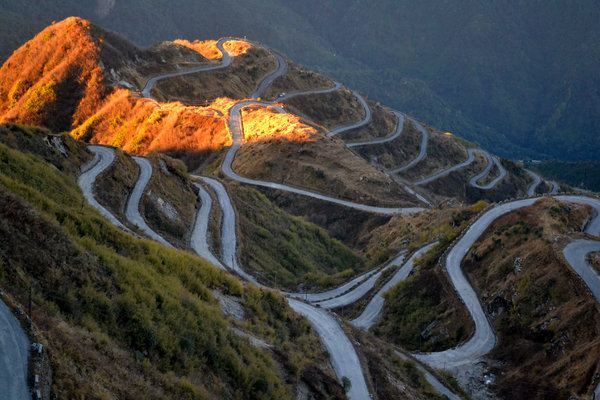 This route is one of the most popular in the entire northeast in terms of difficulty. The road enters India through Sikkim from Tibet and is used for trading purpose between countries. Also famed as "Old Silk route" or "dizziest road", driving on this road will make you feel nausea due to its continuous bends. The route is equipped with more than 100 sharp turns but it offers one of the most scenic landscapes of Eastern Himalayas with breathtaking sunrise and sunsets not to be missed. The road is not recommended for novice drivers and people having weak hearts, as the road consists of dangerous elevations and turns. This spiral like Zig Zag route
Spiti Valley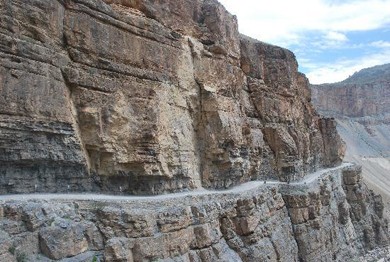 Often called as one of the most treacherous roads in India, the road covers the entire Spiti Valley which is the most isolated region in India. The valley gets opened for 4 months in a year and does not have phone connectivity at most of the places and this entire makes the journey a tiring as well as unforgettable one. The road leads you to some of the villages which are famous as the World's highest inhabited village, highest post office, monasteries and other scenic locations.
Now that you know which road to take and which not to, it's time to plan your next holiday. Whatever be the road you are planning to explore, make sure you stay at Sterling for the vacation of a lifetime.