Come summer, the mercury starts shooting up and the cities start sweating in the sweltering heat. People look to head out to cooler climes. The hills and mountains that dot the country emerge as lifesavers as holidaymakers head there in droves. Places like Shimla, Darjeeling, Ooty, Kodaikanal figure on most people's' list of summer getaways. But there are many lesser-known destinations, not too far from the urban centres that beckon with the whiff of mountain air and the fragrance of nature.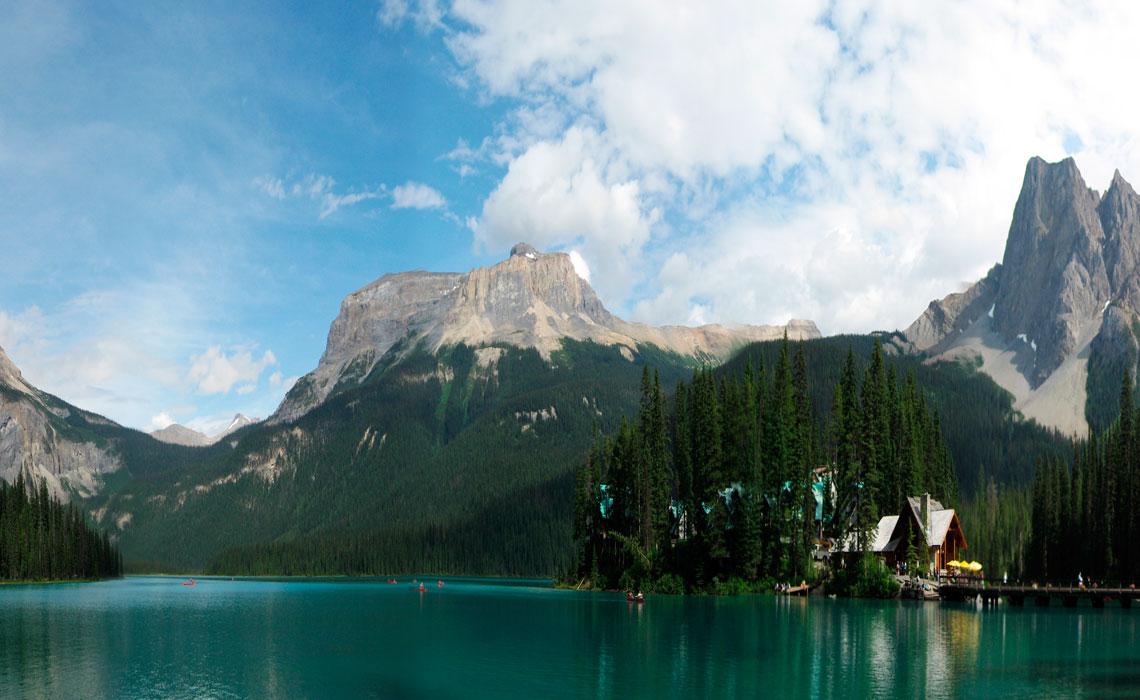 One such hill station is Yercaud. Situated in the Shevaroy range of hills in the Eastern Ghats at an altitude of 1515 metres, Yercaud makes for an ideal summer escape. The fact that it is located about 215 kilometres from Bangalore and 366 kilometres from Chennai make Yercaud easily accessible for the dwellers of these cities. Let's take a closer look at the natural wonders of Yercaud.
The Summer Festival in Yercaud
There are many things to do when in Yercaud. Come summer the beautiful Shevaroy hills where Yercaud nestles amidst pristine beauty blooms in colourful vibrancy. This is the time when eager travellers flock Yercaud and the District Administration in conjunction with the Tamil Nadu Tourism Development Corporation and other stakeholders organize the Yercaud Summer Festival.
When is the summer festival?
The Summer Festival is usually organized in the months of May-June and is spread over several days. There are many events organized which attract locals and tourists alike. You can also get to taste the local cuisines of Yercaud here.
One of the highlights of the Summer Festival in Yercaud is the organization of a spectacular Flower Show. Thousands of potted flower plants are on the show. Lakhs of colourful and beautiful flowers bloom and enliven the atmosphere. Thousands of flowers are used for intricate flower arrangements. Roses, Carnations, Marigolds, Dahlia, and other flowers lend their enchanting colours to the flower arrangements. Statues, sculptures, and other decoration are made out of flowers, fruits, and vegetables.
The beautiful floral presentation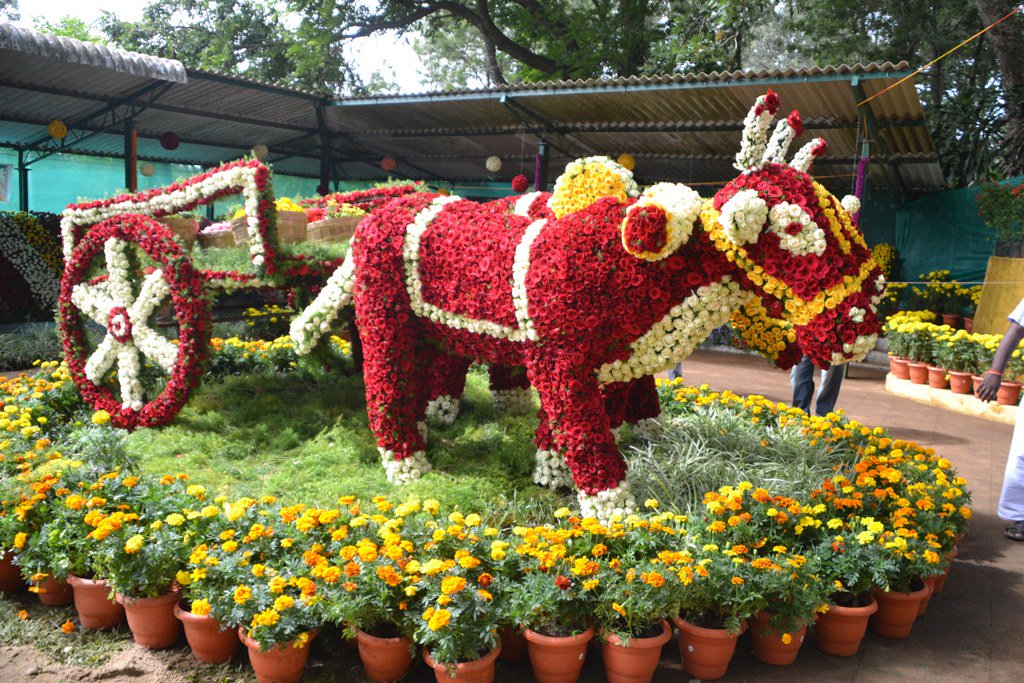 In the last edition of the Yercaud Summer Festival, floral presentations of three Government schemes were on display. These were a free laptop, Thalikku Thangam and two-wheeler scheme for women. Apart from these, last year also saw floral patterns depicting Bharatnatyam postures, Gorillas, Pandas, and Hawks.
Cultural extravaganza
Besides the Flower show, Yercaud throbs with excitement and joy as various other events are organized during the Summer Festival. Cultural and music programmes are organized that showcase the best of Indian and Tamil culture.
Karakattam, an ancient folk dance of Tamil Nadu which is said to have been derived from Bharatnatyam and other dance forms is performed. This dance is an ode to the rain Goddess Mariamman. Naiyandi Melam performances are held where a unique percussion instrument known as Melam is used to produce some fascinating music.
Apart from dance and music, sports events embracing cricket and volleyball are held. Dramas, boat races and other competitive events are also held. A carnival-like atmosphere prevails in Yercaud and the Shevaroy hills echo with the sounds of celebration and the peals of laughter.
Other Yercaud Attractions
Of course, when you are in Yercaud, you cannot leave without experiencing its main highlights. You must make time to see the following sights in Yercaud.
Yercaud Lake
The emerald coloured lake cast an enchanting spell and is indeed the epicentre of Yercaud. A stroll along the lake or a relaxing boat cruise is a must when in Yercaud.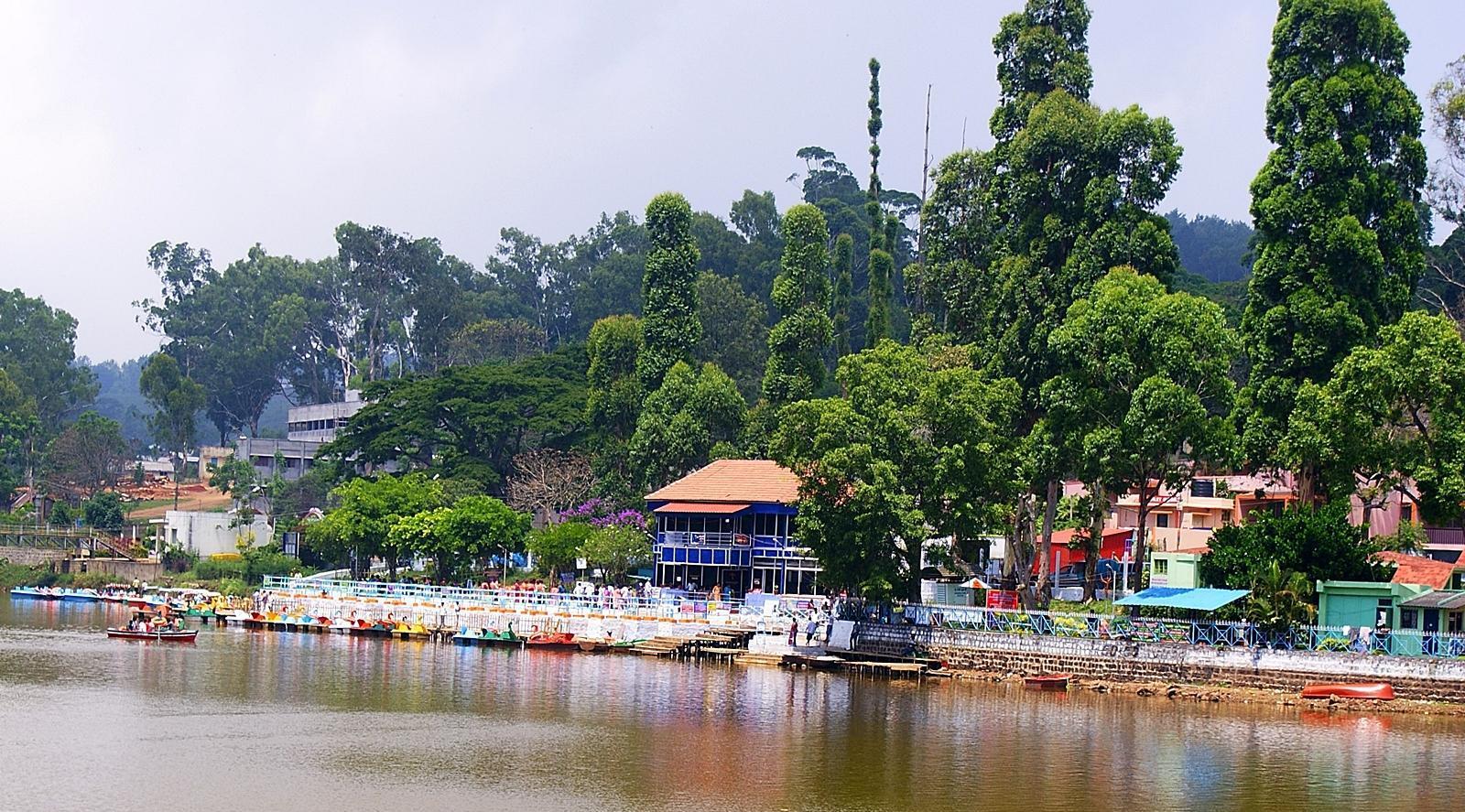 Montfort School
This is a vintage school with a history dating back to 1917. The school is a picturesque chronicle of Yercaud and its development over time.
Pagoda Point
A place which offers spectacular and panoramic views of the town of Yercaud is the Pagoda Point. A place that will sure send currents of bliss coursing through your veins as you revel in the majestic beauty of nature.
Servaroyan Temple
A scenic path leads to the Servaroyan temple which is situated at the highest point of Yercaud. The temple was built by the ancient tribes that inhabited the region and is a place that has a benign halo of peace and serenity enveloping it. Spectacular views of the Mettur Dam are another bonus once you reach this temple.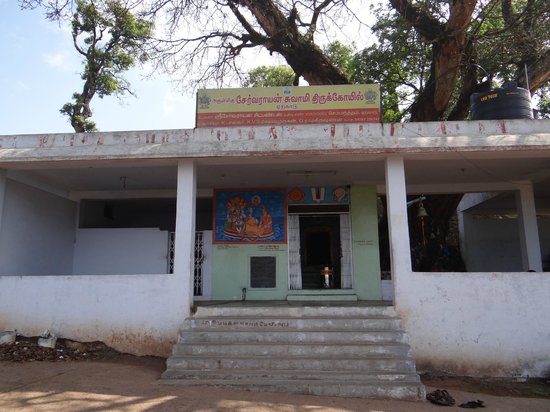 There is no doubt that Yercaud is one of the most beautiful hill stations in South India. The last chilly winds of winter are waning. Summer awaits in the wings to make its entry. Yercaud beckons with the vibrancy of its Summer Festival. Sterling Yercaud awaits silently to host you and curate your holiday differently.