Fun-filled holidays, days of unending play, mangoes and engaging conversations— summer is a time when most of us sit back and enjoy a much-needed break. India especially enjoys a long summer spell marked by high mercury levels. This necessitates a change in food habits, and salads and coolers start making an appearance on our daily menus. The muggy weather also means our body constantly craves for food that does not bring down our energy levels. Here are some vibrant salads, fruity desserts, and light meals that will help you enjoy summer to the hilt.
Salads are not boring
An apple, pear, and walnut salad with salad greens is a wonderful mix of flavours that is anything but ordinary. Served with a medley of sautéed veggies, this combination is sure to give your body the boost of energy and nutrients it needs to beat the heat. No summer can go by without indulging in the mango. Get creative by serving wedges of mango with cajun spices and marinated feta. A dish that is guaranteed to leave you begging for more! This exotic salad finds a place on the summer picnic table too—hearts of palm served with fresh microgreens and garnished with nuts can be your classy take for a light summer meal.
The cool coolers
As for that parched throat, why not keep a jug of refreshing fruit punch or blended juices topped with a dash of lime right by your side? Perfect for sipping through the day as you sit back and relax with some light summer reading.
And when it comes to planning those pool parties, adding frozen grapes to fizzy drinks is a nice, creative twist. Not just that—melons, mozzarella, cucumber, or tomato with citrusy dressings or tangy vinaigrette will make sure that your summer dining experience is worth writing home about. Cool beverages, fresh fruit, seasonal veggies, and deliciously light meals make it easy to whet your appetite this summer.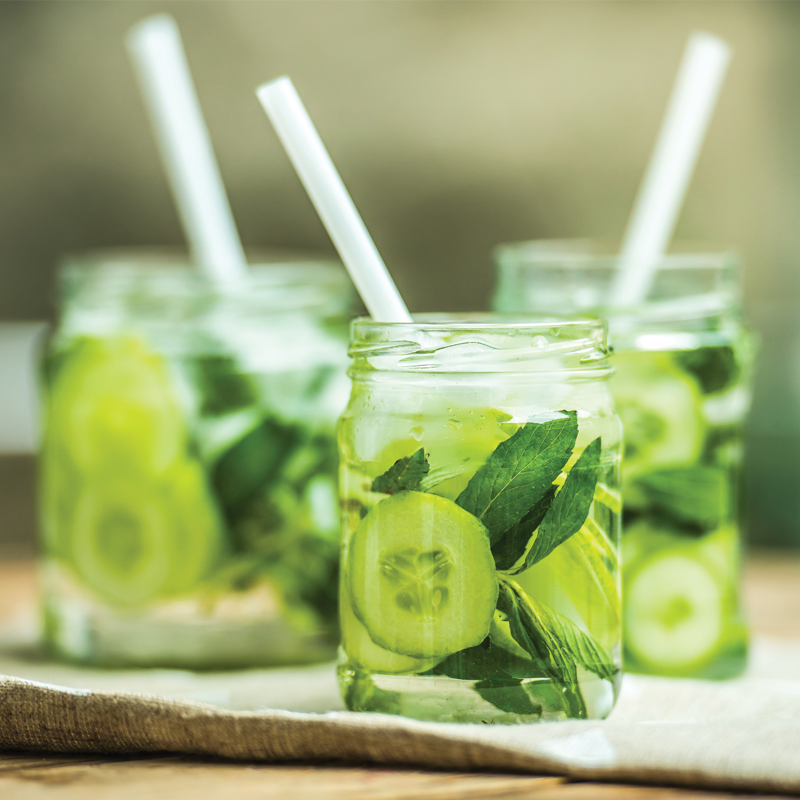 A Sterling summer treat!
Summer coolers score high as they are refreshing, energy-boosting, and healthy too. Here's a glimpse of the few treats you will get to enjoy at our various resorts.
Chaas: It is basically curd blended with water and Indian spices in an earthen pot into a frothy consistency. Known as buttermilk, it is a popular Indian coolant that doubles up as a thirst quencher and a digestive.
Lassi: Either sweet or salty, it is made out of fresh curd seasoned with spices that have cooling properties. It is a protein-rich drink, thicker than buttermilk, which is popular in north India.
Nimbu Pani: A rich source of vitamins B and C, and minerals such as calcium, phosphorus, and proteins, this drink is an instant energy source.
Jaljeera: This tangy or spicy beverage is popular for its cooling properties, and is also served as an appetizer.
Thandai: Mostly served during Indian festivals, this drink is prepared by mixing milk, almonds, rose water, and cardamom powder along with saffron for added flavour.
Sherbets: Sherbets are the most traditional and popular Indian household drink, often prepared to welcome guests. Traditional Indian sherbets made from khus, kokum, and amla are also effective coolants.
Aam ka panna: This is a drink made with fresh, raw mangoes that are abundant in summers. It is a sweet and sour drink with an assortment of spices and a rich source of vitamin C that helps increase the body's resistance.