Art is an expression of soul in its purest form. Be it painting, music, sculpting or dance, the deepest emotions can be brought out beautifully through art. The artistic wealth of India can boggle anyone's mind. It is a source of great pride that every region of India has its own unique and diverse culture and in it, varied forms of art, music and dance
It is said that there are sixty-four art forms of India. Among them, it is acknowledged that the art of 'Dance' reigns supreme. As quoted by the famous American dancer, Jaques D'Amboise – "Dance is your pulse, your heartbeat, your breathing. It's the rhythm of your life. It is the expression in time and movement, in happiness, joy, sadness and envy."
There are several dazzling dance forms originating in south India that bring forth exuberance of self..
Bharatanatyam – Weaving poetry in space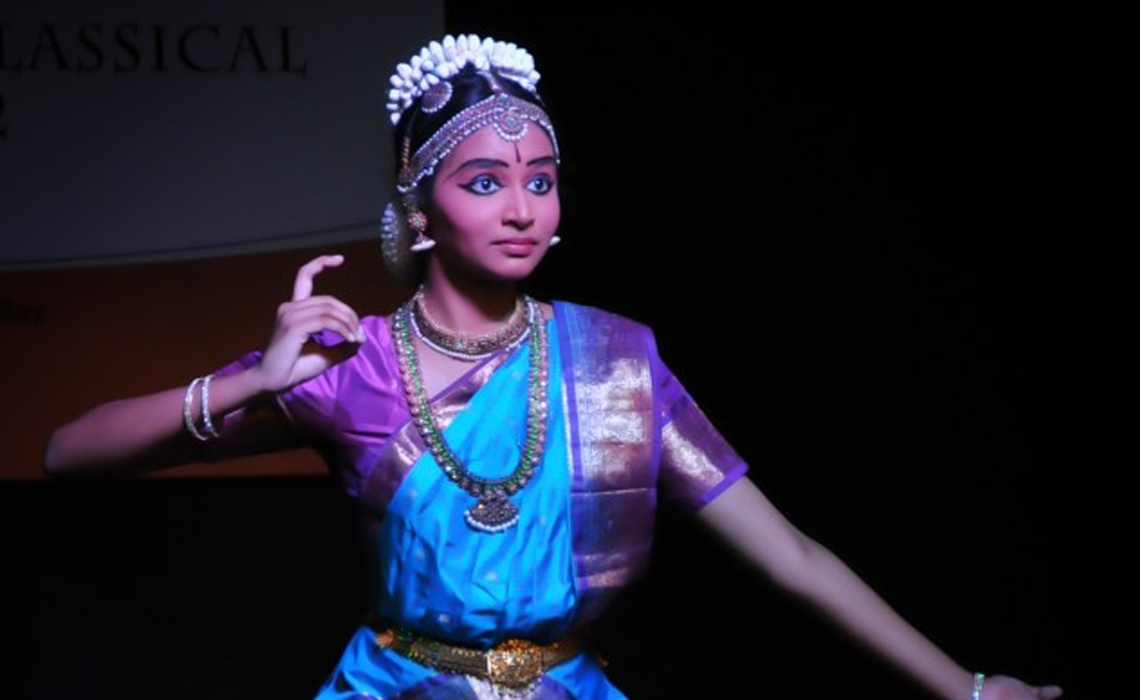 Bharatanatyam is the most famous dance form of Tamil Nadu and one of the most well recognized art forms across the world. An ancient form of dance, Bharatanatyam was performed in temples and courts of kings. It involves using human body to express thoughts in gestures. Bharatanatyam requires high flexibility and intense energy. The attire, the aptitude and the expressive talent of many famed dancers like Dr. Padma Subrahmanyam, Chitra Vishweswaran and various other artists has catapulted Bharatanatyam to the world stage.
Kuchipudi – The expressive form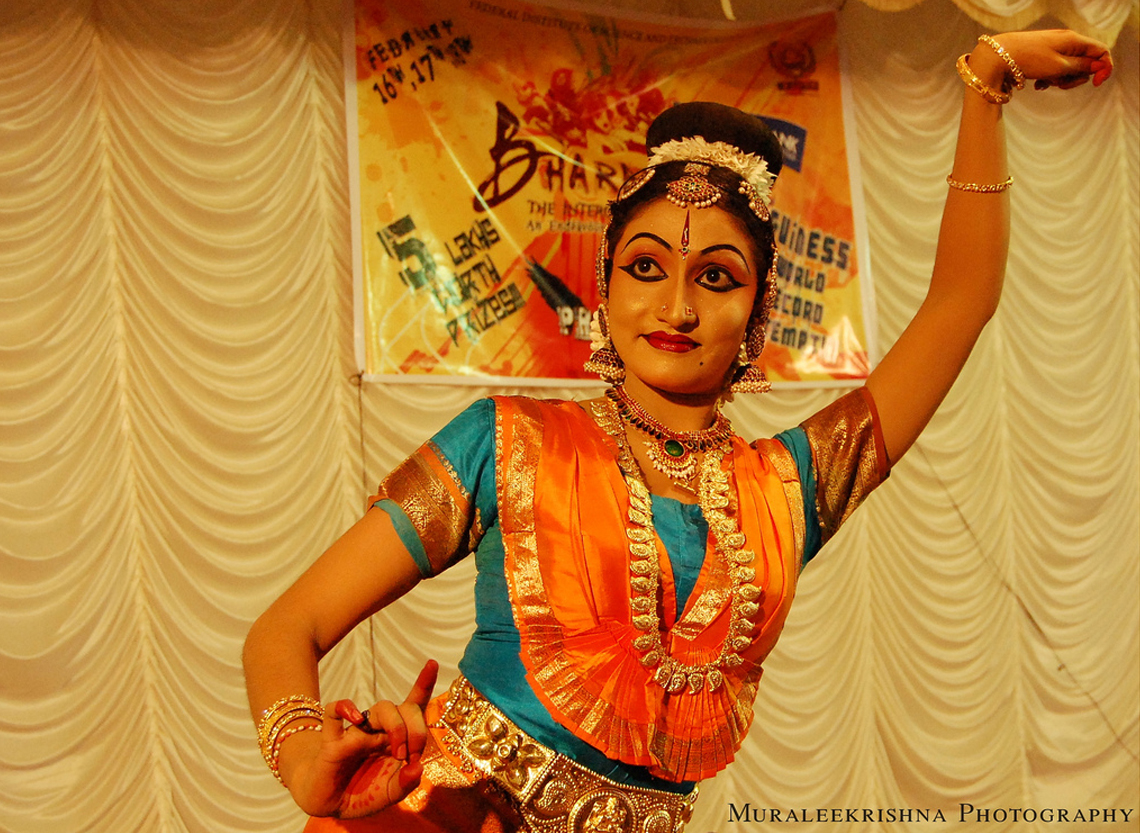 Kuchipudi, the dance form of Andhra Pradesh is a mixture of both dance and drama. Kuchipudi dancers' movements are quick and usually convey a particular emotion like love, anger, longing etc, explicitly heightened. Famous Kuchipudi duo – Raja and Radha Reddy, Yamini Krishnamoorthy and others have glorified this dance form.
Apart from such heart rendering portrayals of intensities, another unique feature of Kuchipudi dance is, it involves balancing on brass plates and pots on the heads. It is amazing to see a Kuchipudi dancer with a series of pots on the head delivering an impeccable performance with ease.
Kathakali – unique storytelling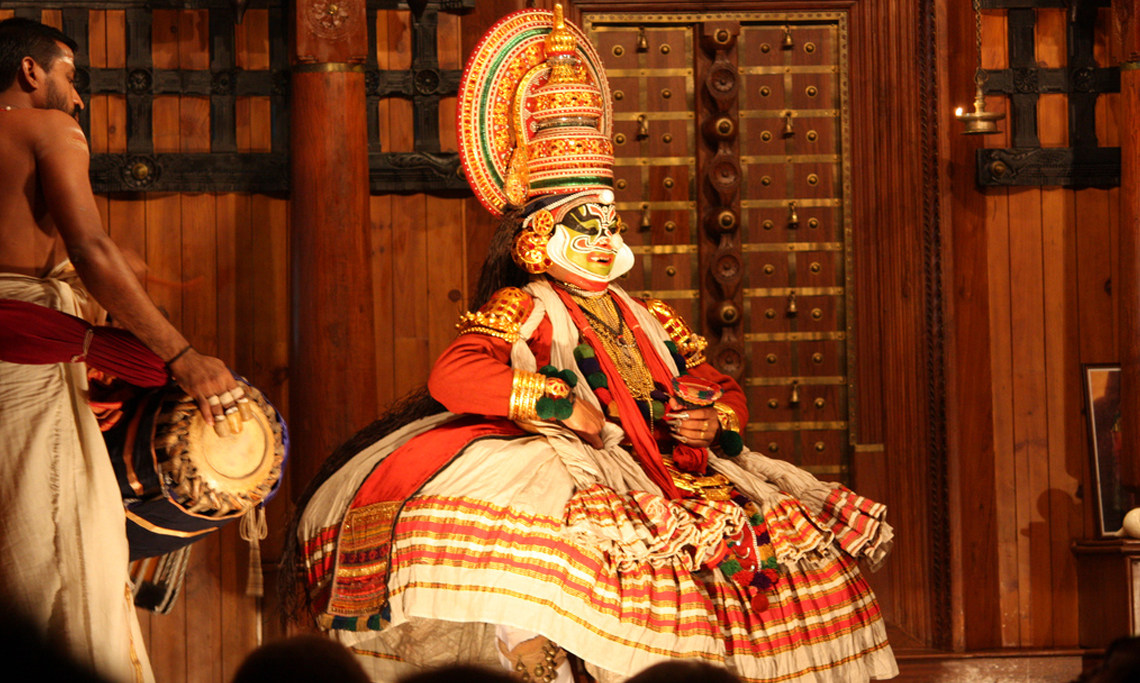 Kathakali, a dance where artists narrate a story by depicting characters from scriptures likeRamayana is an unusual dance form of Kerala. The painted face and attire of a Kathakali dancer is extremely unique. With flexible movements of the eyebrows, they convey a myriad of feelings justifying the name Katha (story) Kali (play). Shri Kalamandalam Gopi, Kottakkal Sivaraman, Kalamandalam Kesavan Namboodri are some of the most famous Kathakali dancers.
Mohiniattam – Embodiment of grace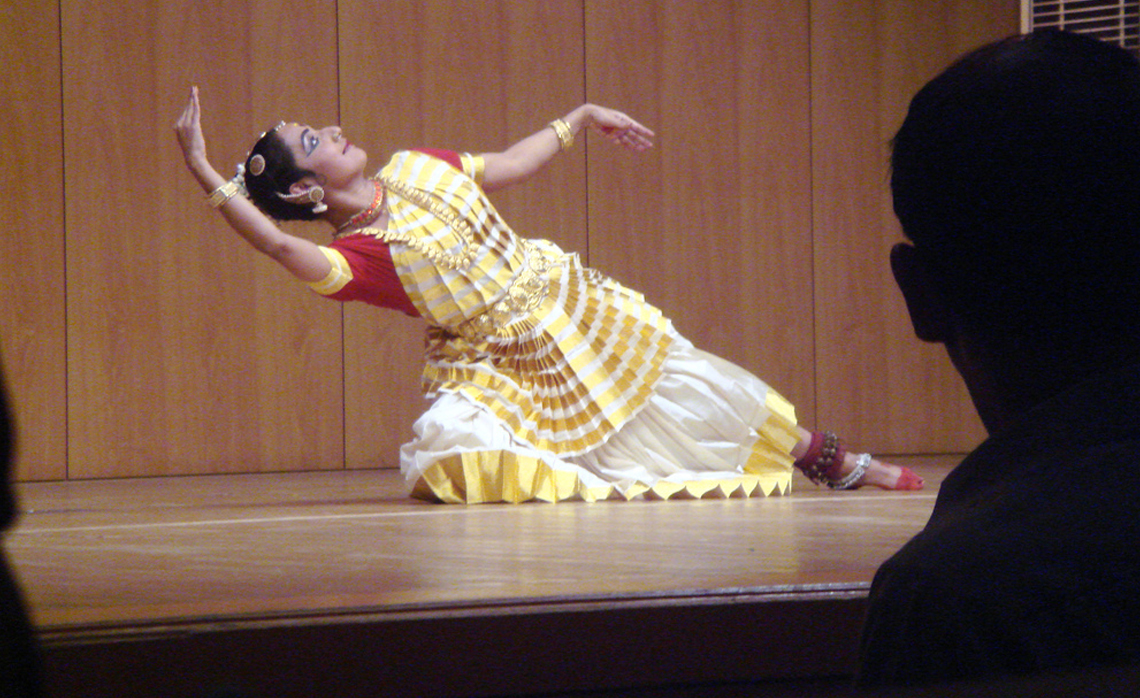 Another major dance form of Kerala is Mohiniattam, which is more ancient than Kathakali. With slow and graceful movements, and brilliant attire decorated with flowers, a dancer performing Mohiniattam is totally alluring. Gopika Varma, Sunanda Nair, Jayaprabha Menon are some of the popular artists in this dance form.
Many other dance forms like Kuravai Koothu, Krishna Parijatha, Koodi Yattam, Nagamandala are found in south India. Whatever be the form, "Every art is the expression of the 'here and now' when you celebrate its natural dynamics. Dance is movement, literature, archaeology, mysticism, music, painting, poetry and drama. It is a window to a larger life and culture." in the words of Chitra Visveswaran, is an absolute truth.