Goa is known for its fabulous beaches, old churches, beautiful sunsets and delicious food. People from all over the world, come to visit this sunshine state to relax and rejuvenate.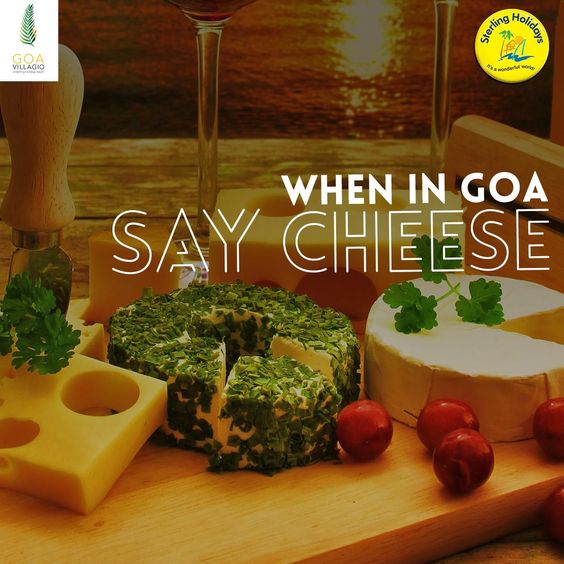 We have handpicked five famous shacks you should visit during your next Goa holiday.
Britto's
Britto's is an institution in Goa. If you haven't been to Britto's, you haven't been to Goa. Located in the popular and the crowded Baga Beach, this restaurant is famous among the domestic and foreign tourists. Britto's is a perfect spot to relax after a few rides of water sports activities that are hugely popular at Baga. Enjoy a chilled beer, while the sea breeze blows in your face and enjoy some delicious seafood such as prawns stuffed with crabs. Or if you want to start your Goa holiday here, come right from the airport and enjoy Goan sausages, bacon and other breakfast treats.
Curlies
One of the most picturesque shacks in Goa, Curlies is located at Anjuna Beach and makes for the perfect chill out place with friends, your loved one or even alone. Enjoy the magical view of the Arabian Sea and a beautiful sunset while trance music plays in the background. This is a place you want to visit for a relaxed evening with a chilled beer in your hand and waves touching your feet during the high tide. If you want, you can dance through the night here as well. Curlies is open until late night/early morning.
Thalassa
Thalassa is the 'luxury version' of Goan shacks. Located in Vagator on top of the cliff, this open-air restaurant serves authentic Greek food. If you are going with your partner, this is a perfect place to go and enjoy a nice romantic dinner. After a few beers, you may wonder if you are in Goa or Greece. There is just one little catch, though; this place is open only from October to March.
Souza Lobo
Souza Lobo –can it get any more Goan than this place? One of the oldest restaurants in Goa, Souza Lobo, is located at the famous Calangute Beach. It serves delicious and authentic Goan cuisine and has the bonus being located close to the beach. Enjoy prawns or fish curry or any other local dish with the sound of waves in the background. Souza Lobo with its no-fuss rustic atmosphere is the perfect place for a nice laid back seafood lunch with family or friends.
La Plage
La Plage, which means 'The Beach' in French is situated at Ashvem Beach, a secluded beach in North Goa. La Plage is famous for its legendary French food. If you visit this place in the evening, you can see the beautiful sunset in a quiet surrounding. The restaurant does not have a set menu and it keeps changing depending on availability of fresh produce. So make sure you ask for daily recommendations. This place is also famous for the Indian-inspired dessert plate Thali Au Chocolat -the perfect ending to a delicious French meal.
Inspired to take a trip? Stay with us at Club Estadia and enjoy our well-designed rooms and a host of amenities that will make your stay even better.