There is no dearth of honeymoon destination choices in India. You can take your pick from some of the most romantic destinations possible  – Darjeeling, Kodaikanal, Manali, Munnar, Ooty and Puri, to name just a few. The destinations provide just the perfect blend of location for any movie maker to decide upon their destination of shoot. As movies reveal the real essence of romance we have come up with some interesting facts that these destinations have pride in keeping.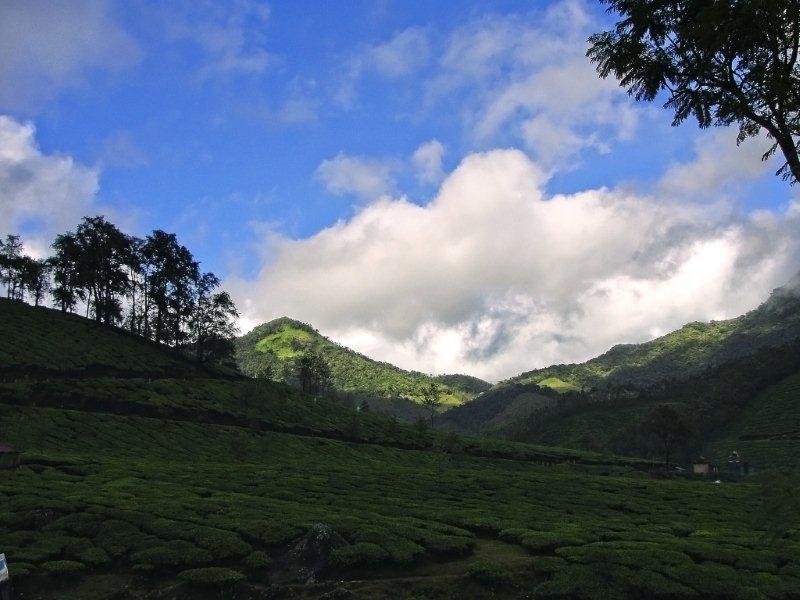 Darjeeling, the enchanting land of tea plantations and mist-shrouded mountains is situated at an altitude of 6,710 feet in the Mahabharat or Lesser Himalaya range, right beside the spectacular Himalayas. Kanchenjunga, the world's third-highest mountain peak, is one of the major attractions here. On a clear sunny day, when the clouds drift apart, Mount Everest, the world's highest mountain peak, is also visible.
Bathed in nature's bright beautiful hues, this charming hill station is a paradise for honeymooners, with romance in the air, delightful sightseeing spots, warm, friendly people and delectable food with a lingering taste.  The natives of the hills of Darjeeling, with their distinctive Nepali and Tibetan influence are ever so helpful to their guests. Tibetan noodle soup called Thukpa and the Tibetan momos, steamed dumplings of vegetables or meat wrapped in dough and steamed, are the most cherished foods. Darjeeling is also world famous for its 'orthodox tea' – the finest and most expensive tea with a unique flavour that cannot be replicated.
Railway Station: The closest Railway Station is New Jalpaiguri (NJP) (88 kms)
The Darjeeling Toy Train is a heritage railway line, which carries visitors on holiday up to Darjeeling. The train passes hill slopes covered with tea estates.
Airport: The nearest airport is Bagdogra (94-96 kms)
DID YOU KNOW?
"Mere sapno ki rani" a popular Hindi song from the 1969 Bollywood movie Aradhana was performed by  Rajesh Khanna, the male protagonist who sings the song atop an open jeep virtually chasing the heroine Sharmila Tagore who was aboard the toy train in Darjeeling (Darjeeling Himalayan Railway).
The Darjeeling Himalayan Railway is the first, and still the most outstanding example of a hill passenger Railway.
Several other Bollywood movies have also portrayed the railway including Jhumroo, Parineeta and Raju Ban Gaya Gentleman. The Darjeeling Limited, a film directed by Wes Anderson, features a trip by three brothers on a fictional long-distance train based loosely on the Darjeeling Himalayan Railway.
Silver Oaks is the Sterling Holidays resort in Darjeeling, designed with a traditional touch and located in tranquil surroundings. The resort has been designed to delight one with a splendid view of the Kanchenjunga. The General Lloyd restaurant here offers a range of delectable fare from Indian, Tibetan, Chinese, and Continental cuisines.