A quirky and nourishing snack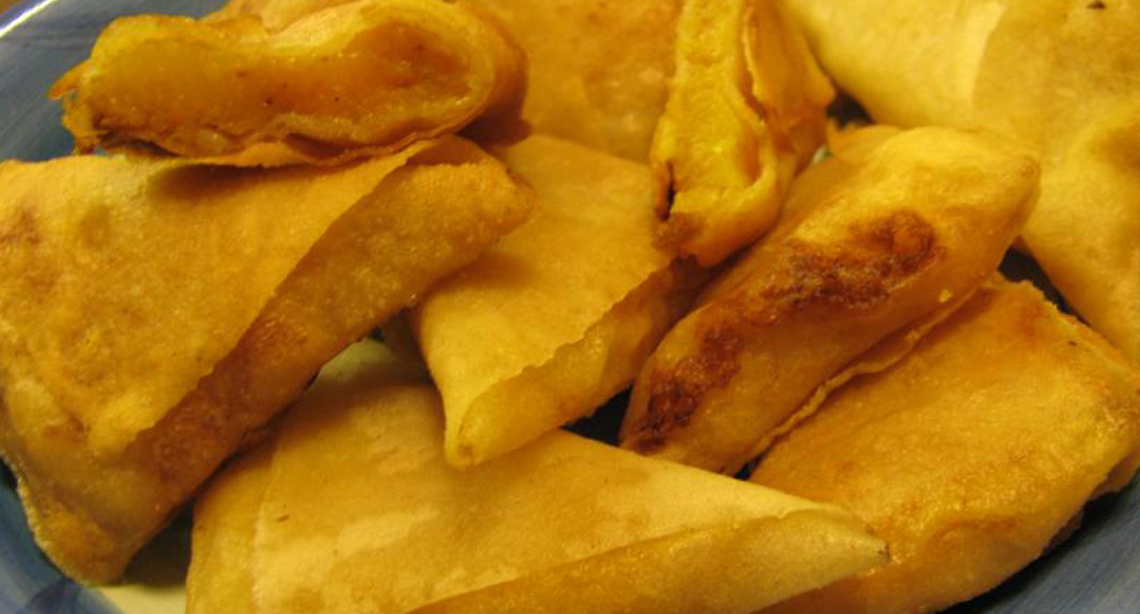 Are you looking for an innovative dessert to serve in your next party? Or a nutritious evening snack for your kids? Then Jaggery Samosa can be the answer. Try this out and have your guests and kids eating out of your hands.
Recipe:
| | |
| --- | --- |
| Ingredients | Amount |
| Jaggery (nicely shredded) | 100 gm |
| Sesame seeds | 60 gm |
| Water | 40 ml |
| Elaichi powder | 2 gm |
| Pista, Badam and Cashewnuts for stuffing | 50 gm |
Method
Heat water in a heavy bottomed pan. Add shredded jaggery and mix well.
Melt jaggery on low heat. It will change colour from a lighter shade to dark brown. Remove the pan from flame and keep it aside.  (Take care so that jaggery does not get overheated and burnt)
Roast sesame seeds well in another pan and mix them with jaggery syrup.
Knead this mixture into soft dough and divide it into five balls.
Roll each ball into a thin circle. Cut it into two equal parts with a knife. Apply little water along the straight edges by overlapping them.
Make a cone by joining the straight edges and stuff the nuts into it.
Serve these samosas, garnished with nuts.
Nutrient Value
Amount Per Serving

Serving – 1

Calories
2,232.1
Total Fat
187.5 g
Saturated Fat
22.3 g
Polyunsaturated Fat
66.5 g
Monounsaturated Fat
64.2 g
Cholesterol
0.0 mg
Sodium
55.2 mg
Potassium
1,620.8 mg
Total Carbohydrate
172.0 g
Dietary Fiber
37.8 g
Sugars
82.7 g
Protein
58.0 g
Recipe by
| | |
| --- | --- |
| Chef Manoj Dhiman | |