For many people, Kichdi is synonymous with comfort food. This simple dish, made by boiling rice, dal, salt and a pinch of turmeric powder, is the go-to dish in all Indian households. Though the recipe is pretty straight-forward, there are many variations of Kichdi prepared all over India. From Rava Kichdi in Tamil Nadu to Tur Dal Kichdi in Punjab, this humble dish is cooked and relished in at least 20 different ways throughout the nation. Apart from being a treat to the taste buds, Kichdi is also highly nutritious and good for digestion. The mashed variant of this dish is often the first form of solid food given to babies and is the most-preferred dish for the elderly as well. Due to its basic recipe, this scrumptious dish can be enjoyed in a lot of ways with a little tweaking. Let's take a look at few of the well-known forms of Khichdi.
Khaara Pongal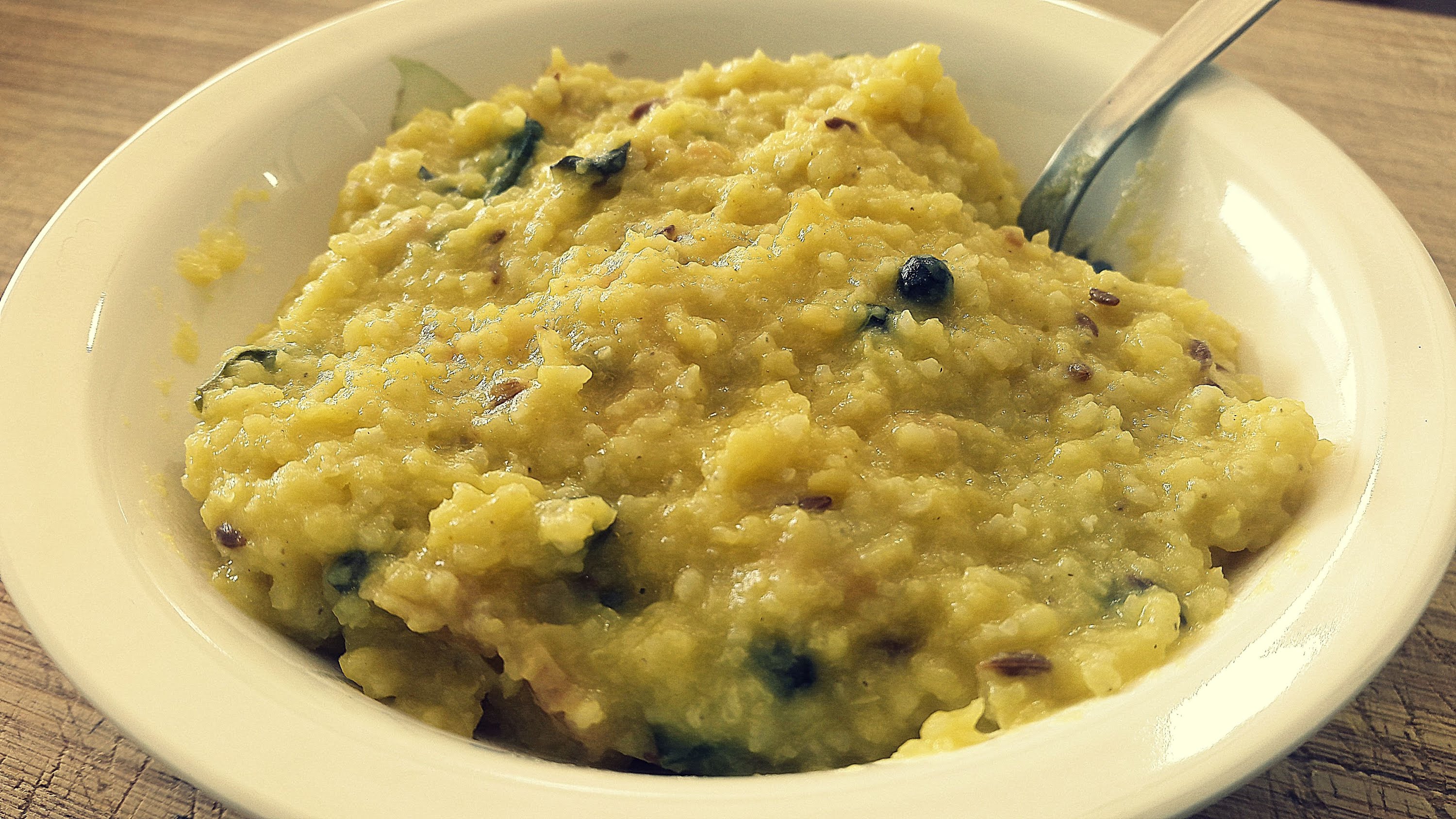 Khaara Pongal is one of the most common breakfast dishes in Karnataka and regions of South India. The only difference between Khaara Pongal and the basic form of Kichdi lies in the seasoning. Once the raw rice and dal are boiled with salt and turmeric powder, the dish is tempered with fresh ghee, mustard seeds and green chillies. This light and nutritious dish is often accompanied with some wholesome chutney and sambar.
Sweet Kichdi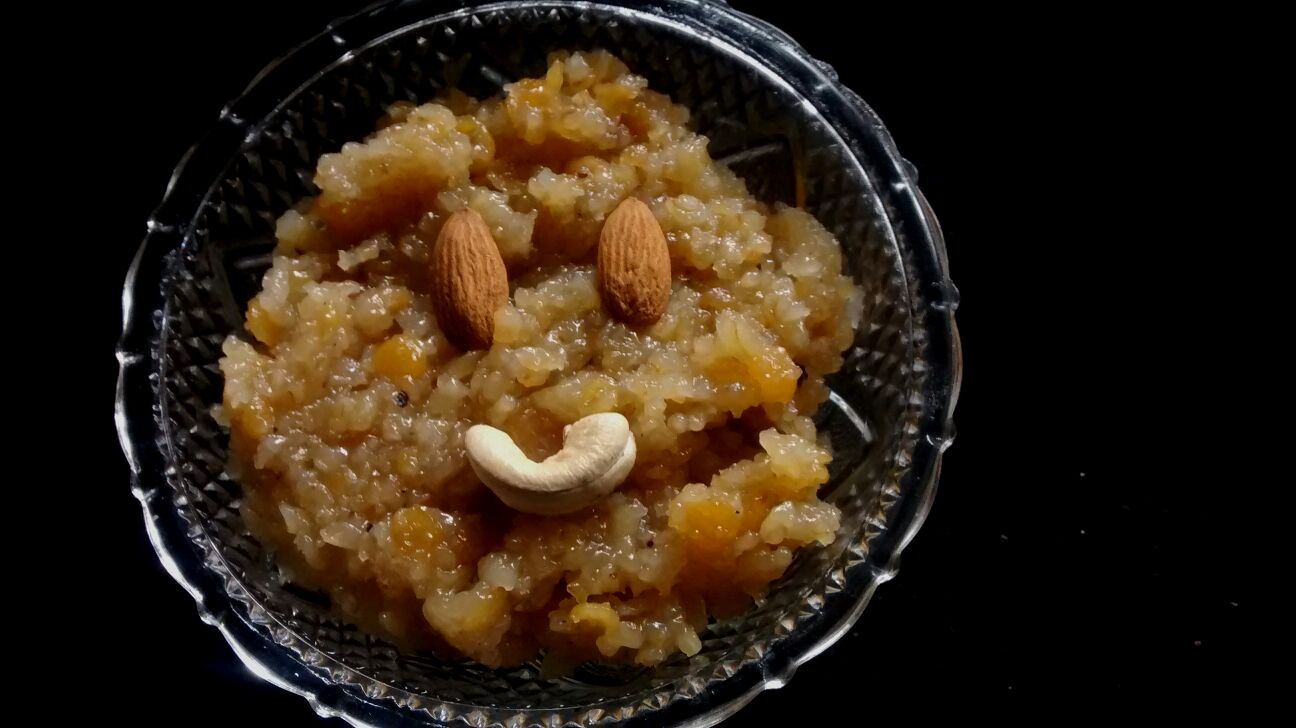 Sweet Kichdi is one of the signature dishes of Goa. As the name suggests, this variant of Kichdi is sweet in nature and is typically made of broken wheat, split Bengal gram, cashew nuts, freshly-grated coconut and a generous dose of sugar. Once the wheat and Bengal gram are boiled together, the mixture is seasoned with sugar syrup and garnished with roasted cashews and coconut. Whether you have it for dessert or breakfast, Sweet Kichdi is guaranteed to give you a sugar rush which will leave you craving for more.
Bajra Kichdi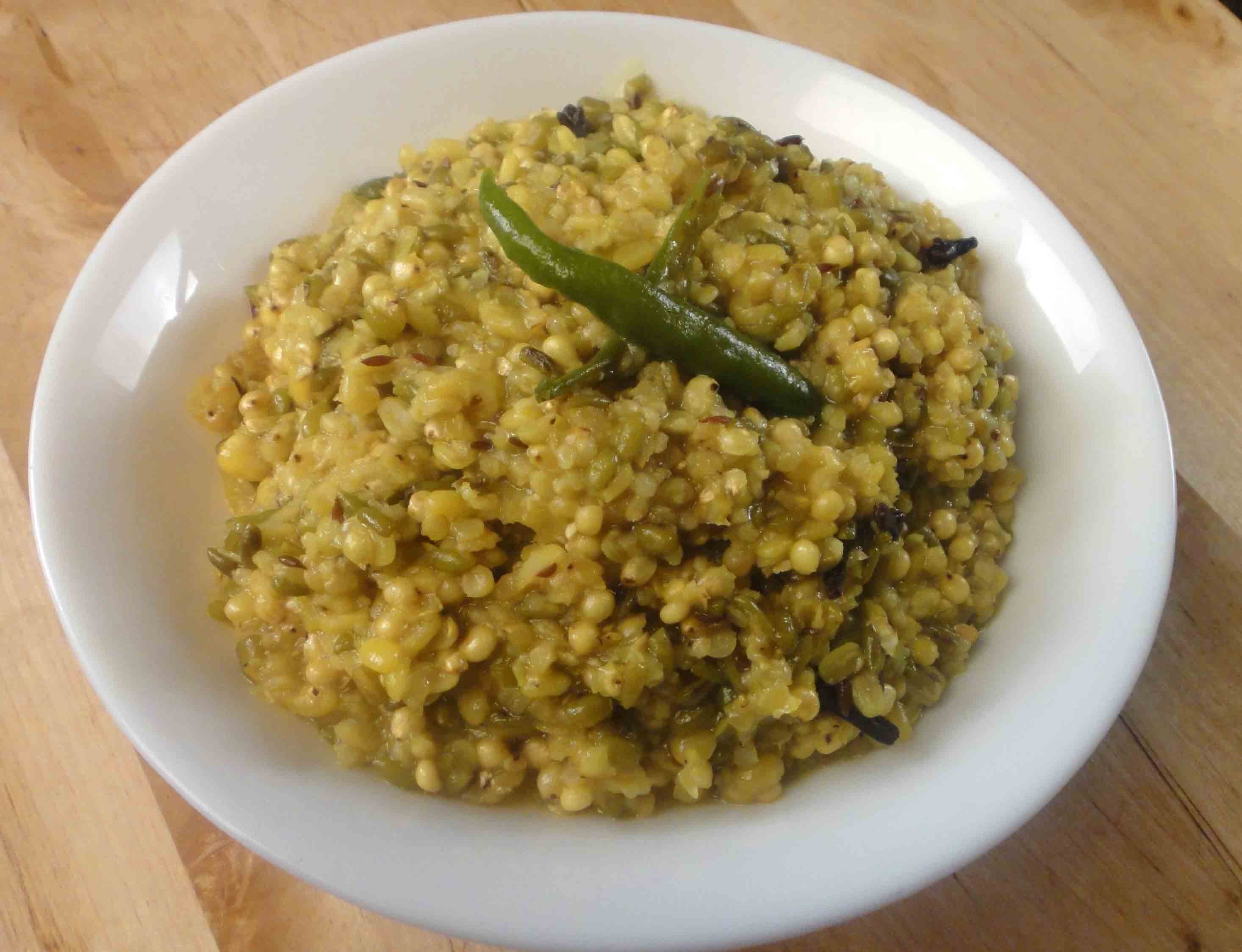 India is known for its cultural variations. Step up to the North, and you will find a whole new variation of Kichdi here. Since millets are the go-to pulses in major regions of the North, the wholesome Bajra Kichdi is a famous dish here, especially in Haryana and Rajasthan. The rice in the basic Kitchdi is replaced with nutritious millets, like Bajra, and served hot with a slice of crunchy onion. It is also often accompanied with a refreshing cup of curd or raita made up of delicate pieces of onions and tomatoes.
Jadoh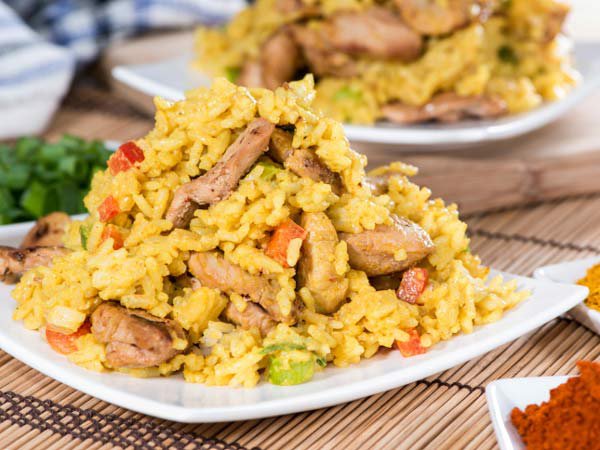 If you thought Kichdi is primarily a vegetarian dish, you can't be more wrong. North-eastern India is known for its non-vegetarian dishes, and Kichdi is no exception. Jadoh is the only non-vegetarian variant of Kichdi made of meat and rice. It is a celebratory dish which is often cooked during special occasions and is accompanied with Doh Jem or Tungrungbai. Jadoh is very famous in Meghalaya and other regions of north-eastern India and is a staple dish in Khasi cuisine.
With so many variants of one dish available across the nation, it is safe to say that the humble Kichdi is the most favoured dish in India after Biriyani. To celebrate this traditional dish, over 800 kgs of delicious Khichdi was cooked at the World Food India Fair, held in Delhi on Saturday, the 4th of November. The team of cooks was led by celebrated Chef Sanjeev Kapoor who guided the overnight process of cooking as well. Yoga enthusiast Baba Ramdev tempered the scrumptious dish in front of an energetic audience of ministers, foodies and onlookers. The dish was made as an attempt to create a new world record and was served along with other finger-licking street food from 20 other states at the "Great Indian Food Street" festival.
So have you had your share of India's favourite dish? Which variant is your favourite? Post it in the comments below.