Waking up to the cold morning breeze dashing across your face as you open your eyes to the magnificent valleys painted to perfection is what dreams are made up of. But when this dream turns into a reality, you are sure to be in one of the hill stations down south.
Hill stations in South India boast of breathtakingly beautiful sceneries which, stands out and make for a romantic honeymoon destination as well. The hues of blue and green merge into the most beautiful colour, making these destinations a site you cannot miss.
Why visit hill stations in South India?
The dense forests of the Western Ghats, pave way for an array of flora and fauna, flaunting varied extinct species and making hill stations in south India the perfect retreat for the nature lovers. South India is rich in its culture and heritage and has something for everybody from the best authentic food to the artefacts to the multilingual cinema and exemplary clothing, stealing glances from all parts of the country.
KODAIKANAL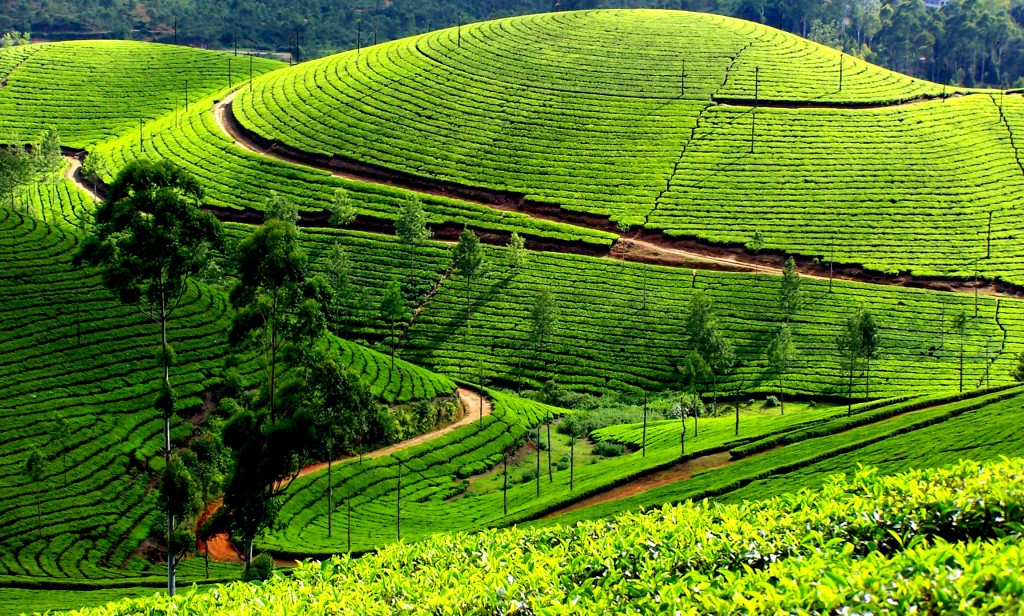 Gift of the forest is what the fancy term 'Kodaikanal' means and it entirely stands for its name. From the meadows and the valleys to the plains and the waterfalls, this hill station in South India is a treat to the eyes and undoubtedly one the most popular hill stations in South India.
The Kodaikanal Lake is the main highlight of this magnificent hill station in South India, apart from the many other tourist spots in Kodaikanal. During the evenings, you can spot colourful cyclists cycling around the lake adding beauty to the spot, making it one major attraction unique from the caves, waterfalls, parks, and various other points.  be it during the summers or the monsoons, the Kodai Lake is a beauty you cannot miss. Trekkers and nature enthusiasts call it their favourite retreat and explore this hill station in South India to its fullest.
Things to do in Kodaikanal: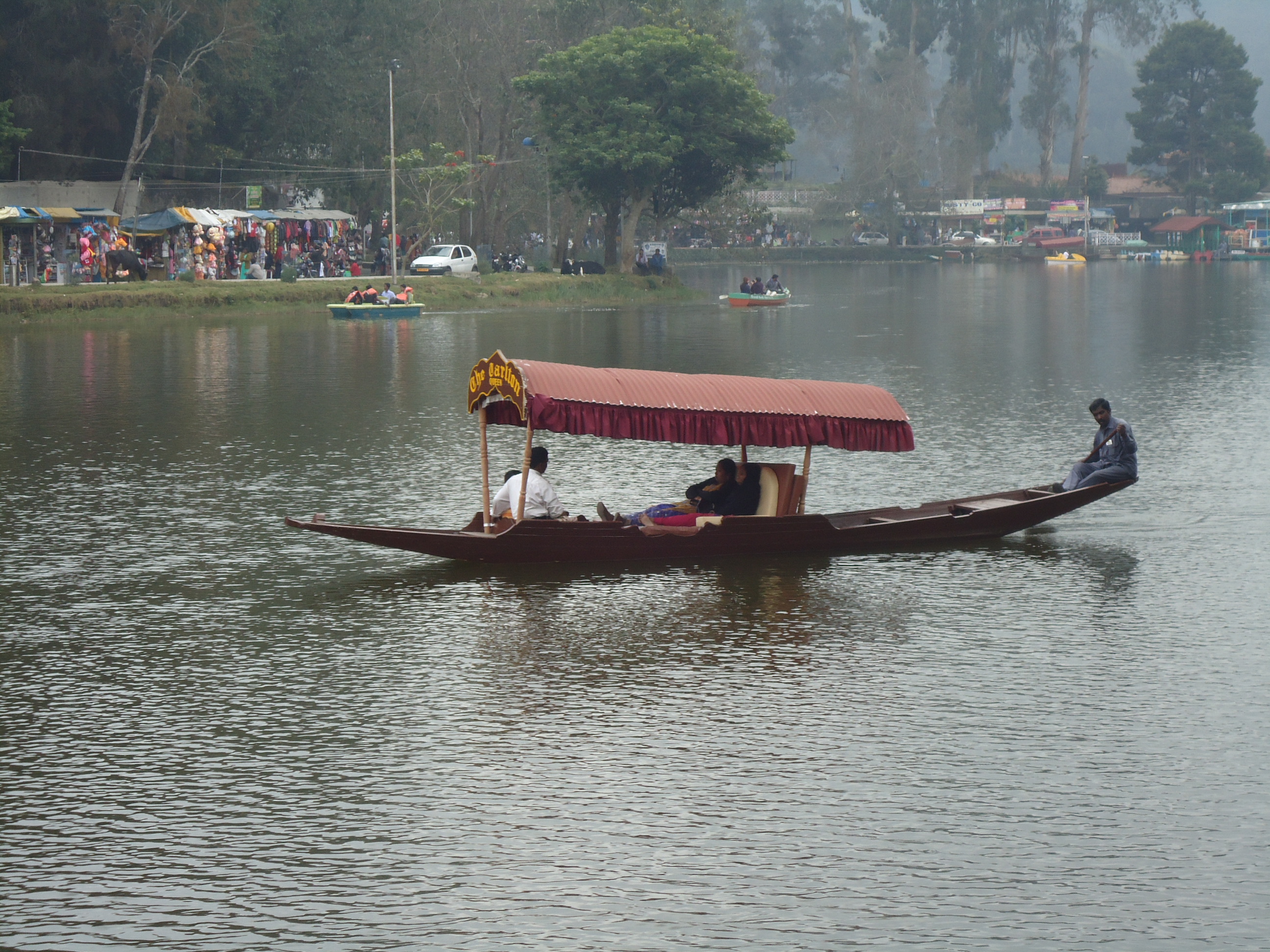 Stroll down Coaker's walk
Coaker's walk is a natural pathway paved on the picturesque mountain plains of Kodaikanal. It is perfect for a casual stroll in the evenings when you can soak up the breathtaking view as you munch on some hot bhajis and pakoras. You can even go cycling on this trail and refresh your body, mind and soul in the fresh crisp air.
Cycle around the Kodaikanal Lake 
This serene lake is placed at the heart of this hill station. It is a huge water body which is great for indulging in some finger-licking street food and just having a good time. This spot is also known for many family-friendly activities like motorboat riding, cycling and jogging. There is a small bazaar by the side where you can get some mouth-watering home-made chocolates to take back home as a memoir.
Embark on a trek to Dolphin's Nose
At a remarkable height of 6600 ft, Dolphin's nose is a mountain cliff shaped like a flat rock and hence resembles the nose of a dolphin. The trek to this peak is a magnificent experience which should not be missed. During the trek, you will visit places like the Rolling Hills that a true treat to the eyes.
Take selfies at the Pillar Rocks
Pillar rocks are a beautiful set of gigantic mountains shaped in a stalk of pillars. These pillars are topped off with a gorgeous bed of blossoming flowers. When these flowers bloom, the view is as pretty as a photoshopped wallpaper. This remarkable location is just 15 minutes from Coaker's Walk and is a must-visit spot for visitors.
Enlighten yourself at the Shembaganur Museum of Natural History
Museums are where childhood memories are made. Take your kids to the Shembaganur Museum of Natural History and help them learn the fun way. This museum houses over 500 exotic species of insects, birds and animals and is a storehouse of interesting knowledge and facts.  
Food you must try in Kodaikanal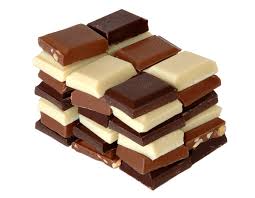 Kodaikanal is known for its homemade chocolates, which comes in different variations and tastes absolutely delicious. Apart from the this, Kodaikanal also is famous for cheese (cheddars, gruyere, and processed cheese. Don't forget to try them. There are plenty of eateries in Kodaikanal you can try out as well. Check them out during your next trip here.
How to reach Kodaikanal?
Closest railway stations are Palani Railway Station (64 km), Kodai Road Station (80 km) and Dindigul Railway Junction (100 km).
The closest airport is Madurai, 120 km by road from Kodai. Next are Coimbatore (170 km away) and Trichy or Tiruchirapalli (200 km).
Distance from nearby towns/ cities
Madurai 120 Km, Coimbatore 170 km, Chennai 520 km, Bangalore 500 km
Where to stay?
While you are here, stay with us at either Kodai by the Lake or Kodai by the Valley and get pampered by our impeccable services.
MUNNAR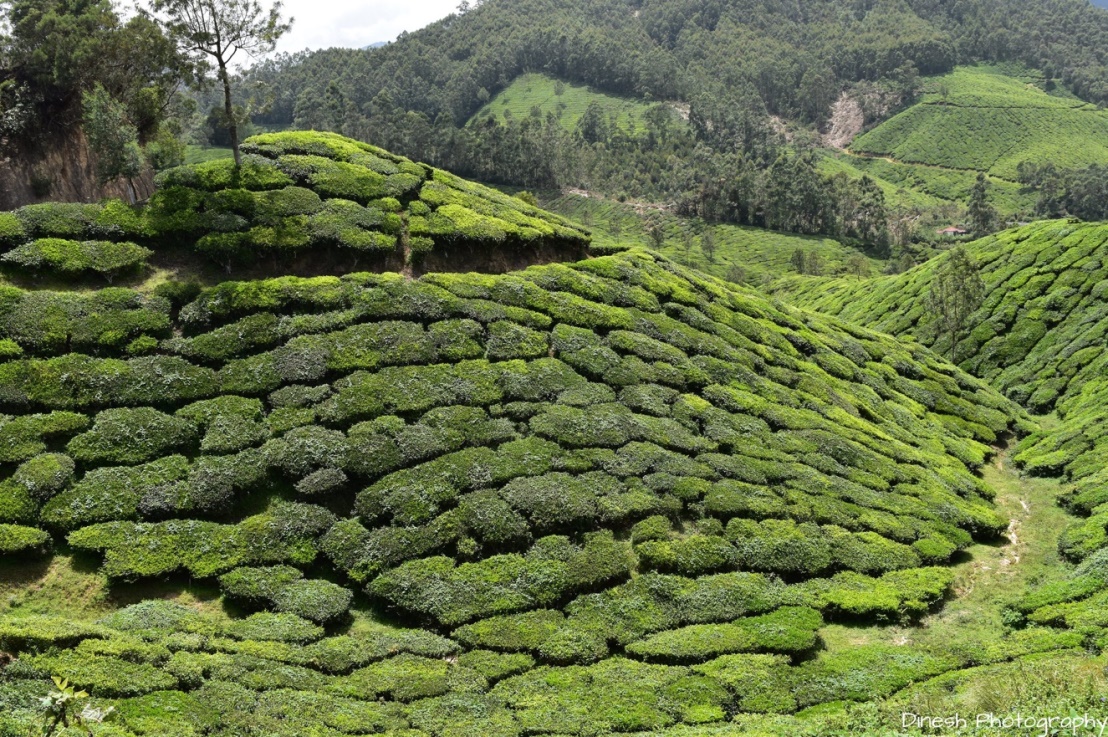 Kerala is the proud mommy state of the hill station Munnar. Surrounded by plush plantations, this hill station in south India has a rich history. The aroma of coffee and spices dance around seamlessly in the hills and valleys of Munnar. If peace and serenity are at the top of your mind this is exactly the right place for you.  Bring out the best in you while exploring the vast expanse of the estates.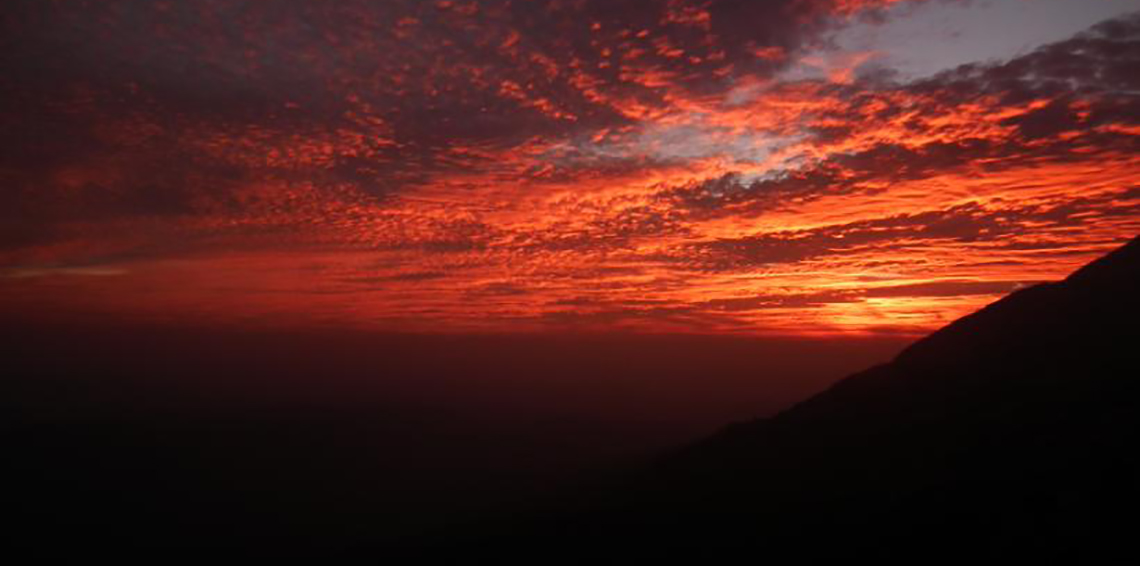 Ride on an elephant
You have not seen Munnar completely unless you have gone on an elephant safari at the Carmelagiri Elephant Park. Riding on a gigantic elephant as it takes you on a ride through the rugged slopes of Munnar, swaying its ears and dipping its trunk, is an unforgettable experience. You also get to soak in some amazing sceneries and breathtaking views while nodding along with the humble animal. Capture the beauty of Munnar with your iPhone and see what the beautiful hill station in South India has to offer.
See your reflection in the Mattupetty Dam
This colossal dam is at a whopping height of 1700 meters and is located at the idyllic hill station of Mattupetty. The still water creates a breathtaking visual of a huge mirror, reflecting the lush green valley encapsulating it. You can either go for a speed boat ride or just meditate in bliss at this awe-inspiring spot.
Smell the roses at Munnar Floriculture Centre
If you love flowers, this place is what heaven will look like. The Munnar Floriculture Centre is a beautiful flower garden also commonly known as the Munnar Rose Garden. This enchanting place is filled with over hundred different types of exotic and mesmerising flowers, in full bloom. You can only imagine how crisp and clean the air will be here with a lingering aroma of fresh blossoms.
Get drenched at the Lakkam Waterfalls
Let your spirit free at the bewitching Lakkam Waterfalls. This spot is 7300 feet above sea level and is a jaw-dropping sight. As you watch the waters cascade down different levels of the Eravikulam plateau, against the breathtaking backdrop of Munnar, you will realise how meaningful travel is to your soul. The calming sound of the gushing waterfall and the heart-warming company of your friends is what life's all about.
Visit the highest tea plantation in the world at Kolukkumalai 
This tea estate is a visual treat in the true sense. Located at 7900 feet above sea level, it is the tallest highest tea estate in the World and offers an extravagant variety of flavoursome tea. You can also visit the traditional tea factory of the estate, which still gives out the charm and aura of the mid-20th century, and buys some fresh tea for your people back home.
Food you must try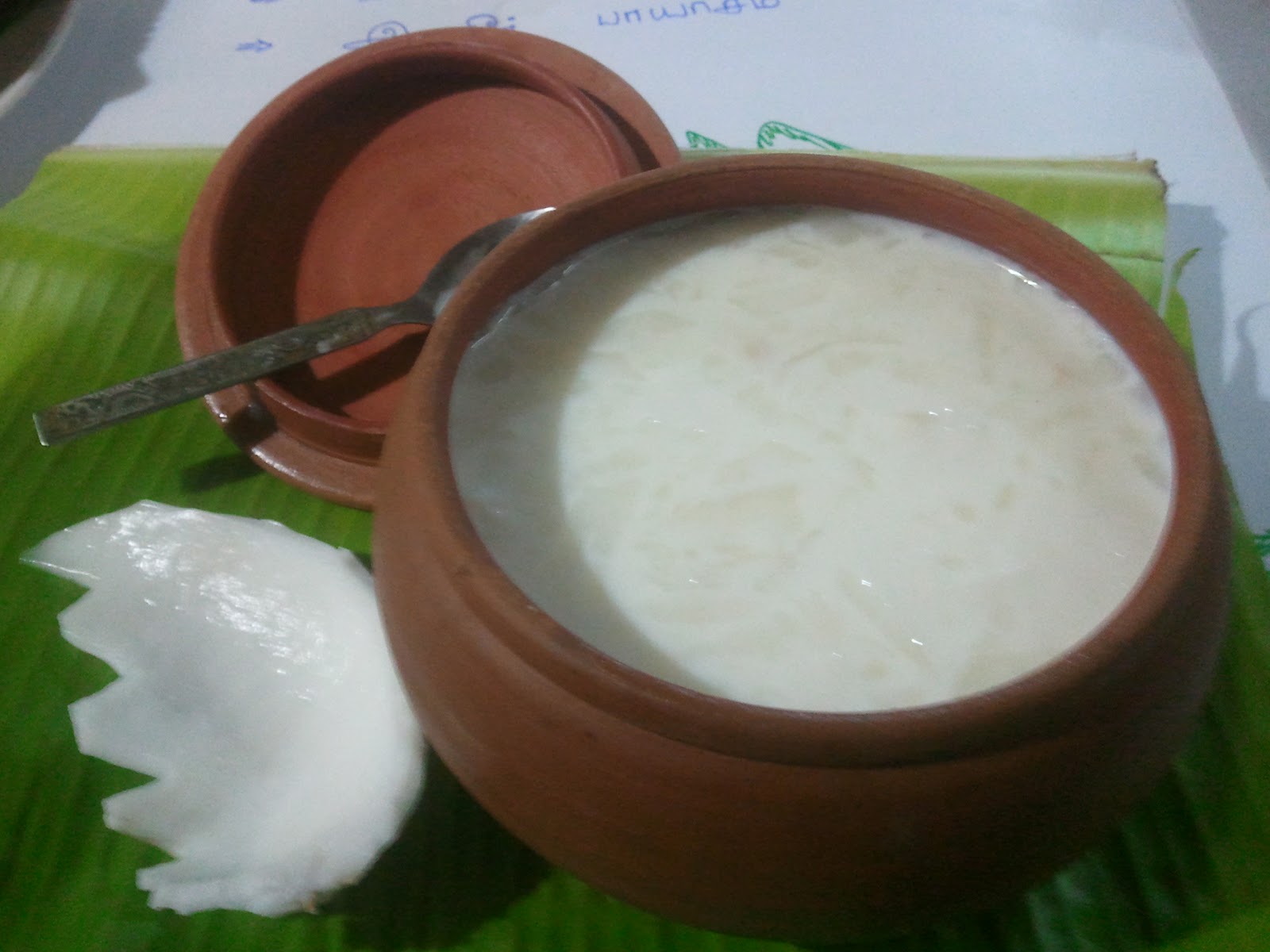 Munnar is known for its lip-smacking Kairali cuisine. Vegetarians can treat their taste buds to the scrumptious Kairali thali which is commonly served on a banana leaf and offers a melange of flavours from the delicate elaneer payasam to the traditional sambar rice. You can also indulge in mouth-watering delicacies from Kerala like stir-fried fish and chilli beef.
How to reach Munnar?
The closest railheads are Angamaly (120 km), Alwaye/ Aluva (120 km), Kochi/ Cochin (130 km) and Kottayam (142 km).

The closest airport is Kochi/ Cochin (130 km) and Madurai (165 Km)
Distance from nearby towns/cities
Ernakulam (150 Kms), Aluva (110 Kms), Pollachi (120 Kms), Thekkady (106 Kms)
Where to Stay
Complement your vacation with a luxurious stay at the remarkable Terrace Greens and treat your family and friends to an unforgettable holiday!
OOTY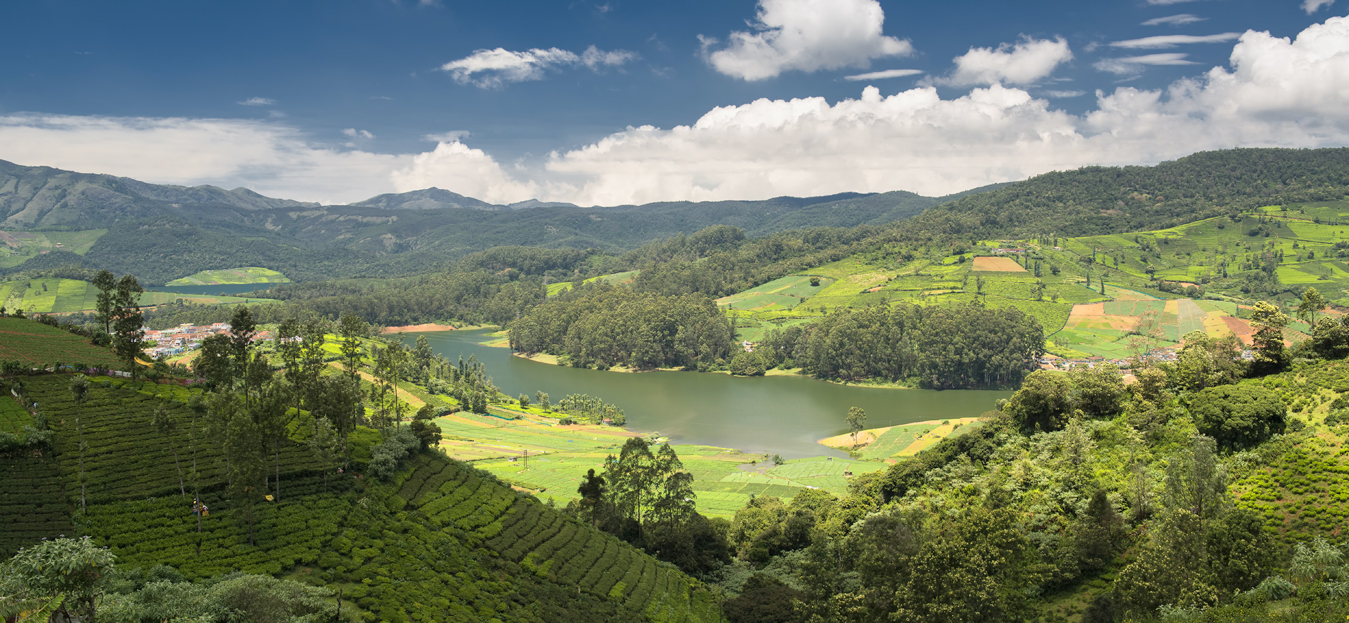 The queen of hill stations, Ooty gets its name from the mountains and valleys it adorns. There are plenty of reasons to visit Ooty and one of it is the eucalyptus trees that lets out tinges of blue hue giving it a name of "blue hills" in the local dialect of Tamil – Nilgiri Hills. The Kurunji flowers which bloom once in twelve years are a magical sight proving to be a rare spectacle! Ooty has a lot to offer and here are some of the best things to do in and around Ooty.
Things to do in Ooty: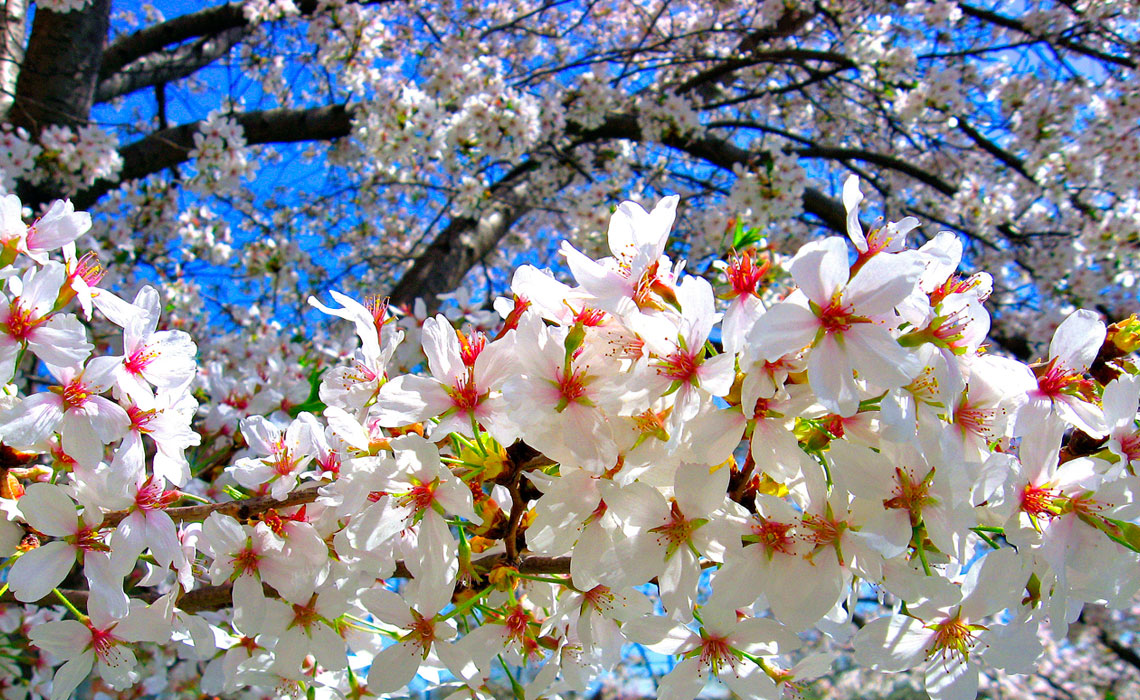 Ride on the Toy Train
The Nilgiri Mountain Railway Toy Train is a train, which takes you through the magnificent slopes and spots in Ooty giving you some stunning sights and gorgeous views. It is the steepest rail system in Asia and is an official World Heritage Site declared by the UNESCO. This unforgettable ride takes you through the valleys of Coonoor, Lovedale, Wellington and Mettupalam, making it one of the most beautiful rides of your life.
Soak in nature at the Ooty Botanical Garden 
The Ooty Botanical Garden is a 160-year-old lush green time capsule that instantly connects you back to nature. It is home to a wide range of exotic and rare species of trees. Here you can find many unique trees like the monkey puzzle tree, old fossilised tree and the paperbark tree. You can educate yourself with interesting botanical lessons or just stroll around taking pictures for your Instagram feed, the choice is yours!
Blow your mind at the thread garden
Not all activities need to be connected to nature. Visit the Ooty Thread Garden and get astonished at the fine craftsmanship used in creating a breathtaking artificial flower garden – all with the used of just a plain thread. This unique exhibition is known to have used 6 crore meters of pure embroidery thread to make the artificial stretch which is an international tourist spot.     
Capture the view from Doddabetta Peak 
The Doddabetta Peak is the highest peak in the splendid hill station of Ooty. It stands at an astounding height of 2623 meters above sea level. The misty breeze and crisp temperature make the climb up very calming and peaceful. The ride offers some scenic views with idyllic mountains and quaint green plains making it an ideal spot for some nature shots and landscape photography.
Picnic at the Emerald Lake 
The picturesque Emerald Lake, located at the heart of the Silent Valley, is the ideal place for a romantic picnic with some fishing and bird watching. It gives you the rush of great outdoors with dense greenery around encapsulated with a faint misty breeze. The tranquil spot also offers some great sunrise and sunset views, amidst the lush tea plantations.   
Food you must try:
Ooty offers something for every palate with a wide range of multi-cuisine restaurants and local eateries. The French onion soup at Nahar's Sidewalk Cafe and the pasta at Earl's Secret are a couple of the top tourist picks. This hill station is also well-known for heavenly home-made chocolates and fresh tea.
How to reach Ooty?
The closest airport is Coimbatore (100 Kms)

You can reach Ooty by the Toy Train. The other closest Railheads are Mettupalayam (46 Kms) and Coimbatore (85 Kms)
Distance from nearby towns/cities
Coonoor (17 Kms), Kotagiri (28 Kms), Coimbatore (89 Kms), Calicut (187 Kms)
Where to Stay?
Wake up to a stellar view of the breathtaking valleys of Nilgiris at the Elk Hill or Fern Hill and rejuvenate your senses.
YERCAUD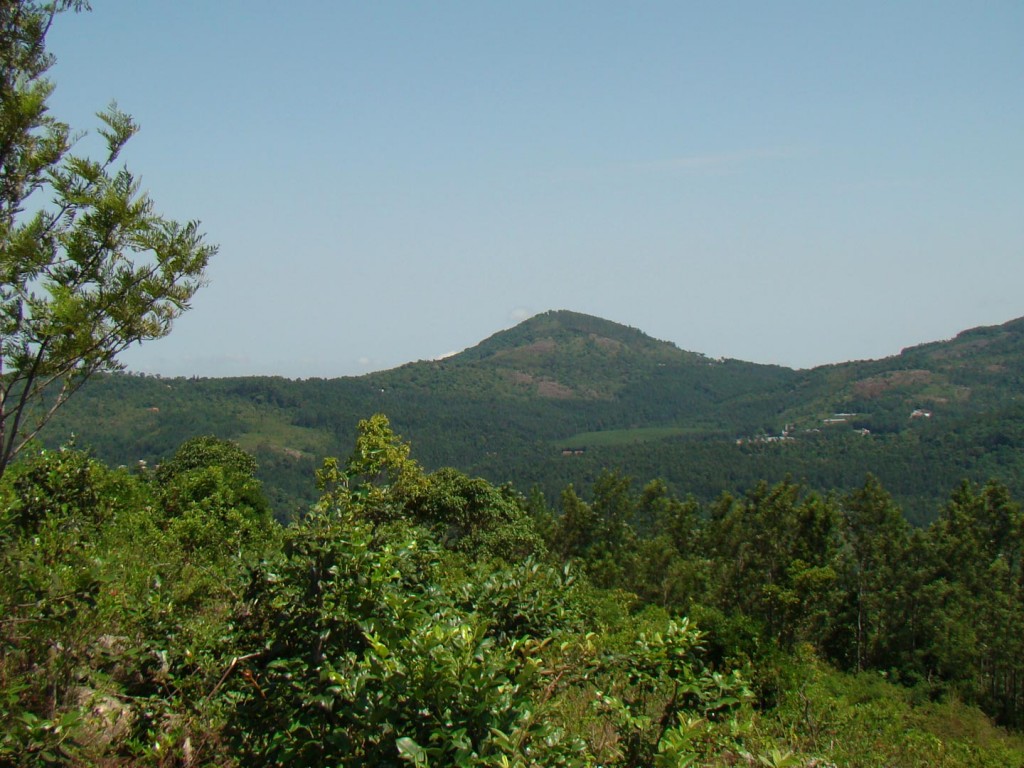 Salem proudly boasts of its hill station getaway being Yercaud. This hill station owes its name to the swarm of trees surrounding its lake, signifying a lake forest, and providing its visitors with an array of health benefits of being around nature. Being one of the most popular hill stations in South India, Yercaud is also known as the "Jewel Of the South". Oranges, bananas, pears and jackfruit grow in abundance on these lush green hills.
Watch the sunset at the Big Lake
 The Yercaud Big Lake provides a panoramic view of the hills and valleys showcasing and highlighting the highs and lows of life metaphorically transferring you into a whole new world governed by tranquillity and serenity at its best. You can either go boating in the lake or opt for a quick family picnic as you soak up the tranquil scenery of one of the most beautiful hill stations in South India.
You can either go boating in the lake or opt for a quick family picnic as you soak up the tranquil scenery of one of the most beautiful hill stations in South India.
Enjoy the view from Pagoda Point
 Magic is personified at this enchanting point, transporting you into a whole new planet in a trance of your own with the whispering willows and the crackling breeze mesmerising you in a way that is incomparable to any of your other experiences. This point provides you with a quaint view of Yercaud – one of the most picturesque hill stations in South India and is a must-visit for your family.
Soak up the Kiliyur Waterfalls
 The 300 feet gush of sparkling water is one of a kind, sketching a picture perfect imagery, relieving one of stress and transferring them into a state for reverie. Monsoons are the best times to visit this waterfall, despite the rugged terrains, it is one of the best places to be at when you hope for some privacy.  Picnics and boat rides are the fancies of most visitors out there.
Rekindle your romance at the rose gardens
The Yercaud Rose Gardens is the perfect getaway for Valentine's Day as Yercaud is one of the most romantic hill stations in South India. It offers a swarm of vibrant flowers, depicting love and relationships, creating a romantic environment for lovebirds who have just tied the knot. It also offers the perfect environment for horticulture specialists.
Watch silk being made at the Silk Farm
 The traditional art of extracting silk, be it the knack of breeding the silk worms or producing silk, is exhibited in the most interesting way at the Yercaud Silk Farm. Here, you can experience real silk being made. Watch the silkworms feed on mulberry leaves and learn how the cocoons are converted into shiny and radiant silk.
Food you must try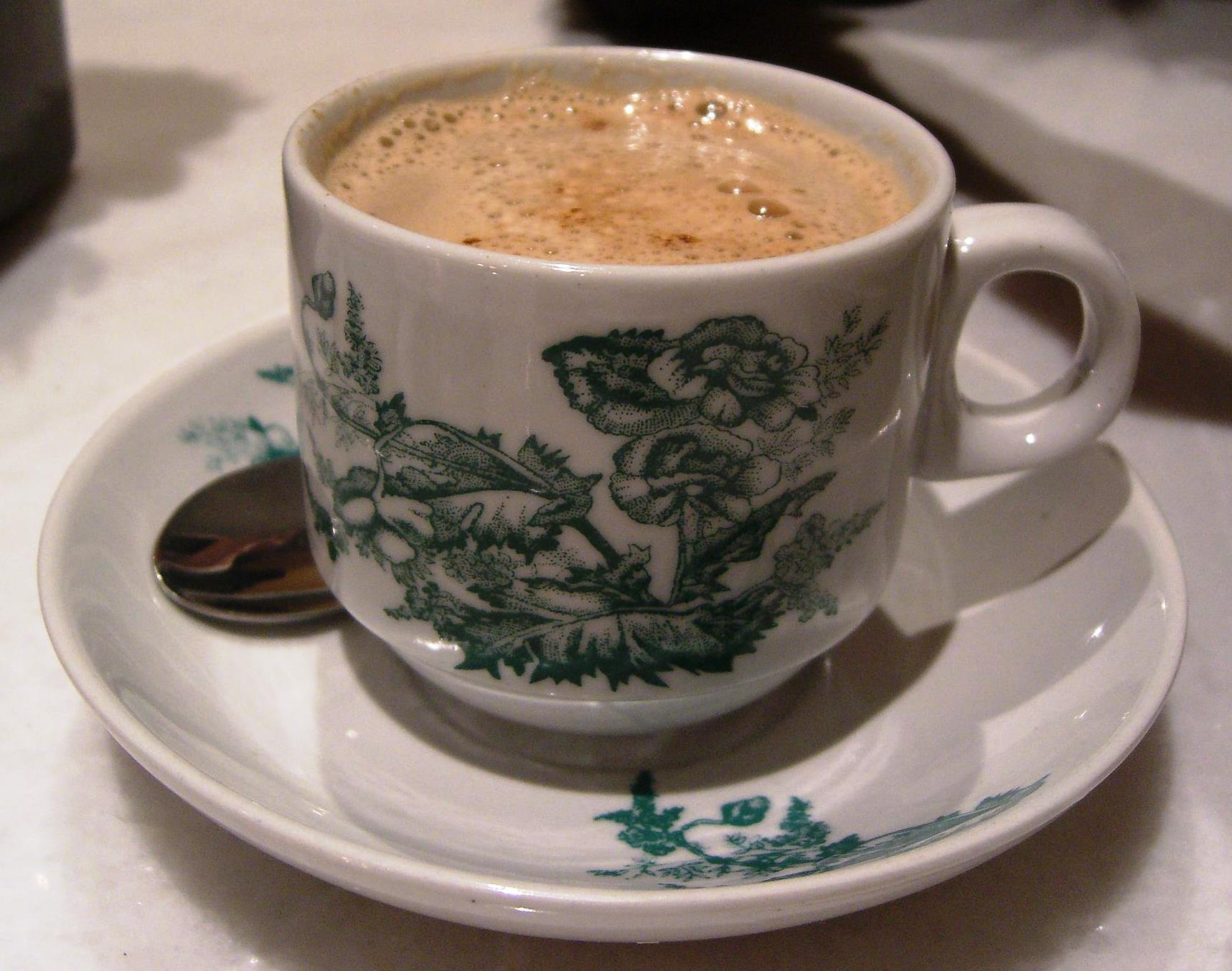 Don't miss visiting Tasty Bites, a quaint little cafe that is near the Library and Sports Club Premises. It serves delectable Italian and Continental food and is managed by a friendly couple. Yercaud, one of the most gorgeous hill stations in South India, is also well-known for its premium filter coffee and luxurious white chocolate.
How to reach Yercaud?
The closest airports are Coimbatore (184 Kms) and Bangalore (228 Kms)

The closest railhead is Salem (35 Kms)
Distance from nearby towns/cities
Trichy (163 Kms), Madurai (271 Kms), Mettur (80 Kms)
Where to Stay?
Find your inner peace and refresh your body, mind and soul by staying at the Rock Perch, a remarkable resort overlooking the lush coffee gardens of Yercaud.
YELAGIRI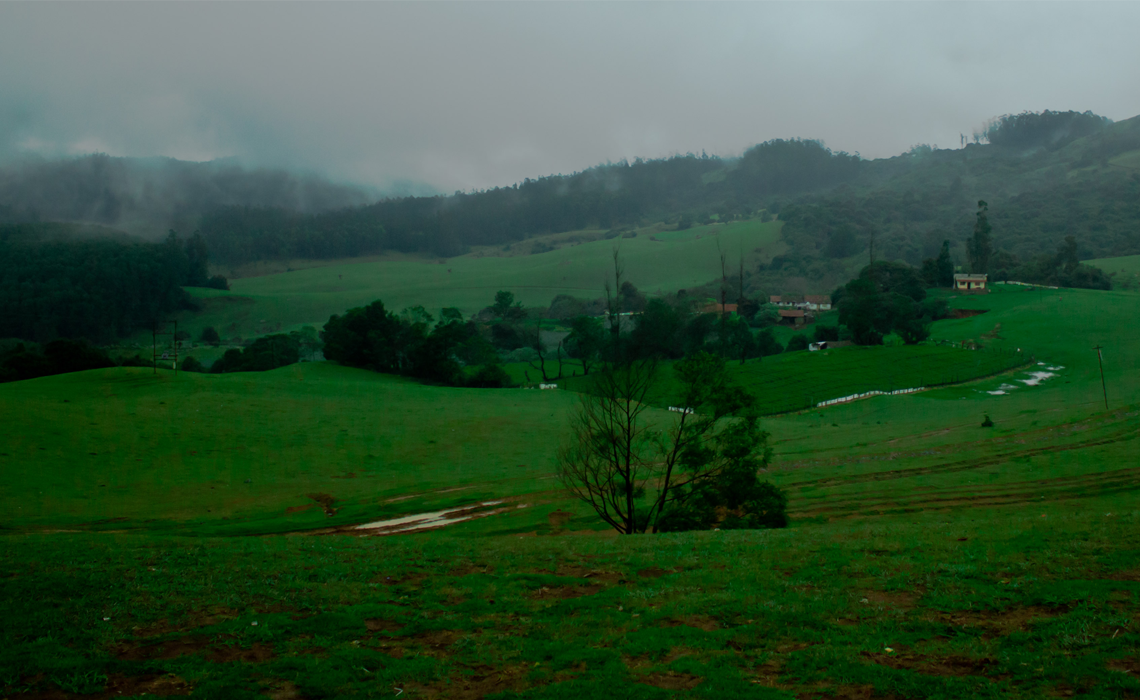 Yelagiri, one of the most spectacular hill stations in South India, is an idyllic sanctuary in the lap of nature which is in the Vellore district of Tamil Nadu. It is located at an altitude of 1110.6 metres above the sea level with plenty of orchards, green valleys and rose-gardens. Go on a remarkable road trip from Chennai to Yelagiri and visit one of the most pleasant hill stations in South India which is guaranteed to soothe your senses and rejuvenate your soul.
Things to do in Yelagiri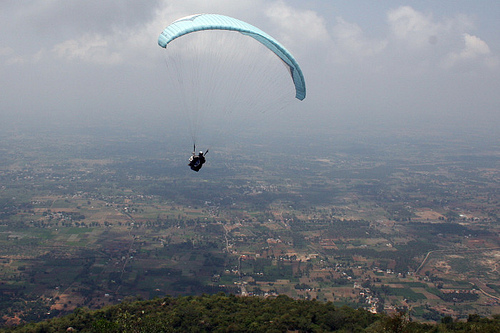 Make memories at the Nature Park
The Yelagiri Nature Park is a lush park with a wide variety of exotic plants to relish and soak in. This spot is the ideal picnic destination with an artificial waterfall and a musical fountain to dance to. The fountain even gets lit up with vibrant colours in the evening making it a delight for little kids. It also has a huge aquarium which houses an interesting range of fishes and tortoises.
The Swamimalai peak is a unique cake-shaped peak which is a popular tourist magnet at Yelagiri – one of the most beautiful hill stations in South India. It offers a lovely pathway for trekking with some breathtaking views of the valley. This peak is at a spectacular height of 4338 meters and features the view of the entire hill station of Yelagiri. As you climb this magnificent mountain, you can also spot the neighbouring hills of Javadi and Pallamathi.
Go boating in the Punganur Lake
 Punganur Lake is a massive man-made lake with a jaw-dropping circumference of 57 sq.m. It is situated right at the heart of this spectacular hill station making it a buzzing tourist spot for all the visitors. The lake is encapsulated with a bed of blooming flowers and also has a small park by the side for little kids to indulge in. It also is the perfect spot for a lovely picnic accompanied with some bird watching and speed boating.
Pump up your adrenaline at Yelagiri Wild Zone
 This adventure theme park is a must-visit for the outdoor sports lovers. It offers a huge variety of adventure activities for you to try out from ATB biking and zip line to paintball and archery. Bring out the adventure lover in you and treat your family and friends to the ride of their lives. Wall climbing and surfing are the must-try activities here.
Yelagiri Adventure Sports Association ( YASA) is a society formed by eminent sports loving and service-oriented personalities with an aim to nurture and promote adventure sports in Yelagiri hill station. YASA has set up a separate division for Paragliding- Yelagiri Paragliding Club (YPC) that organises the Paragliding workshops and festivals. It is one of the top 7 spots in India where you can try paragliding and it is not something you want to miss out on.
Food you must try
Yelagiri, one of the best hill stations in South India, is famous for its various multi-cuisine restaurants and road-side eateries. Typically the cuisine is South Indian. Grilled vegetables served with a dash of coconut is a famous dish here. Non-vegetarians can indulge in the Malli Milagu Chicken Pulao which is a signature dish here. Payasam is the most popular dessert served in Yelagiri along with some hot Jangiri.
How to reach Yelagiri?
The closest airport is Chennai (238 Kms)

The closest railheads are Jolarpet (20 Kms) and Katpadi (102 Kms)
Distance from nearby towns/cities
Chennai (230 Kms) and Bangalore (160 Kms)
Where to Stay?
Take a break from your monotonous life by staying at the magnificent Marigold Ridge and live in the perfect blend of modern luxury and natural beauty.
Treat your loved ones to a memorable vacation at Sterling Holidays and create memories to cherish for a lifetime.