All of us wait for weekends with anticipation and look forward to having fun. When Monday comes, we fight the Monday blues just thinking about Friday. We just cannot wait to utter those magic words, Thank God it's Friday!
If a long weekend is in the offing, the joy and anticipation get multiplied many times. Who would not like to escape the ceaseless cacophony and the mindless monotony of urban life for a few days? Who would not like to get away to a calm and serene destination to breathe in pristine & fresh air and rejuvenate & recharge?
If you have not yet planned anything for your next long weekend getaway, it is high time that you did, for the simple reason that this year holds the tantalising promise of a vast number of long weekends.
But never mind if you have not planned, here is a destination that is sure to meet your unqualified approval. We are talking about "The Gift of the Forests", better known as Kodaikanal.
Kodaikanal is an ideal getaway for more reasons than one. It is a hill station and a place, where one can escape the heat and dust of the concrete jungles. Situated at a distance of 308 kilometres from Bangalore and 426 kilometres from Chennai, Kodaikanal is a perfect place to escape to over the long weekend from both these cities.
Also, read our blog on "Eight Essentials to Bring on a Road Trip."
How to get to Kodaikanal
 Kodaikanal is easily accessible from the urban centres of Bangalore as well as Chennai. It is well connected by road and rail. One can take an overnight bus from either of these places or take a train. For those who want to do neither and would like to fly, they can take a flight to Madurai and from there drive down the 120 Kilometres to Kodaikanal.
What to look forward to in Kodaikanal
 It is indeed a blessing that many years ago, Christian Missionaries stumbled upon this enchanting place, high up in the hills. The place with its virginal and natural beauty awed everyone and soon became the favourite getaway for the officials of the British Raj. The place is what we now know as Kodaikanal. Kodaikanal with its rich and verdant forests, gushing waterfalls, rich flora and fauna, ethereal lake and mesmerising views are sure to act as a soothing balm on the frayed nerves of any urbanite looking to escape the stress and pressures of city life. Though walking or cycling around Kodaikanal and breathing in the fresh, eucalyptus-scented air is enough to drive away the city blues, Kodaikanal does have many other goodies on its platter.
Kodaikanal Lake
The lake is undoubtedly the star attraction of Kodaikanal, and it is safe to say that life in this hill station revolves around this lake. The lake looks spectacular reflecting the rays of the sun on a clear summer day and assumes a silvery avatar as it is embraced by a misty sheen during the winters. Activities in and around the lake which include bicycling, horse riding, boating, or simply sauntering leisurely, make for a memorable experience.
Coaker's Walk
The one kilometre stretch of pedestrian path that runs along the rim of steep slopes is christened Coaker's Walk after Lt. Coaker, who constructed it sometime in 1872. As you walk along the stretch breathing in the invigorating mountain air and taking in the breath-taking view of the plains, literally stretching below your feet, you will feel as if you are on the pathway to heaven itself.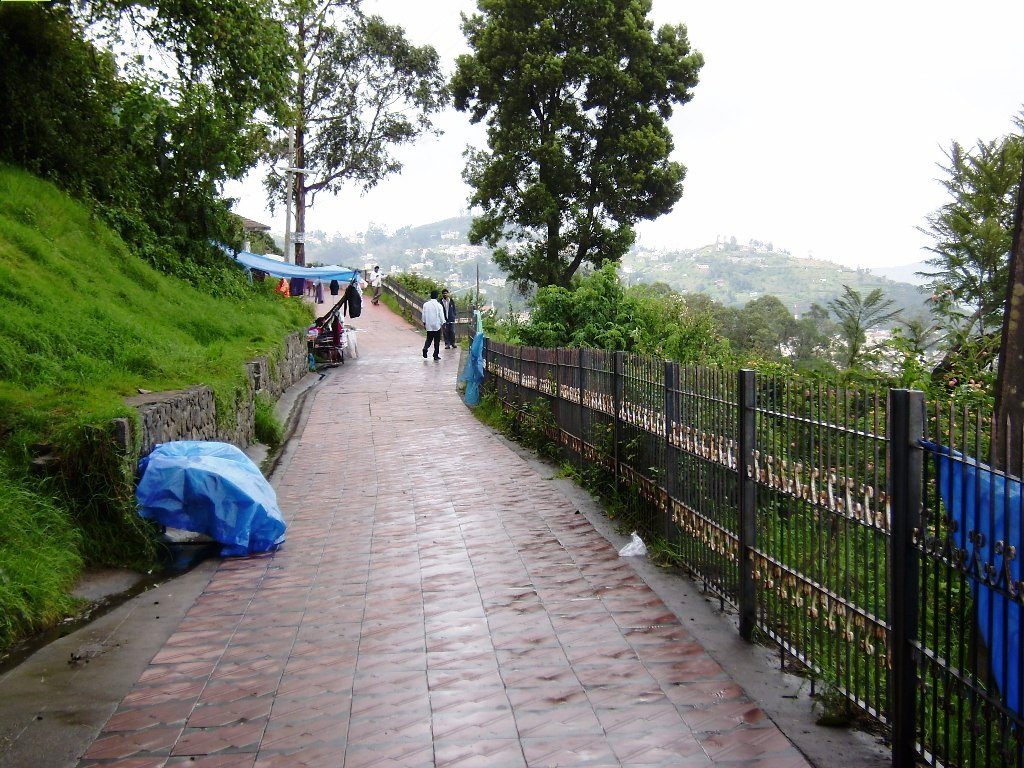 Silver Cascade Falls
At a distance of about 8 kilometres from Kodaikanal, the waters of the Kodaikanal Lake take a plunge down a gorge of 180 feet. The waterfalls are aptly named as Silver Cascade Falls on account of the clear, silvery torrent of water that gushes over the gorge in spectacular fashion. A few minutes spent contemplating on the waterfall and feeling the spray of the water is probably enough to keep one energised for days together.
Apart from the above places, there are multiple options to commune with nature in Kodaikanal that include Pillars Rock, Guna caves, Dolphin's nose, Pine forests, lakes, and meadows. All this will ensure that your weekend goes by in regrettable speed and leaves you yearning for more.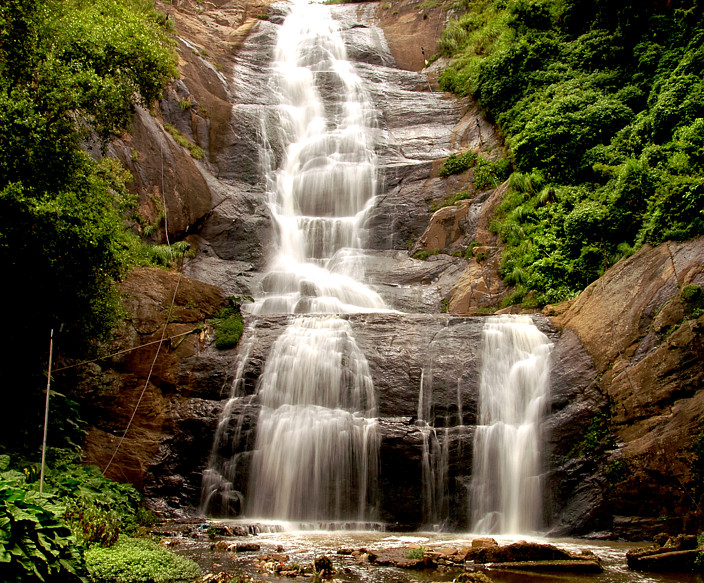 Where to stay while in Kodaikanal
 Kodaikanal has a multitude of options to fit every budget and need when it comes to accommodation. If you are looking for a high quality and superior holiday experience in the scenic environs of Kodaikanal, then Sterling has two resorts, namely Kodai By The Lake and Kodai By The Valley.
Some Tips:
Kodaikanal can be visited in the summer as well as the winter months; however, during November and December, mist may obliterate the panoramic views.
The rainy months of July-August is a lean month when not many tourists visit Kodaikanal, and that itself can be an incentive to head out there and catch the magic of the place washed by rain.
When in Kodaikanal, spend maximum time outdoors, you will miss the mountain air and wide open spaces when you are back in your city.
Do not forget to buy some delicious home-made chocolates when in Kodaikanal.
How to get there?
 The airport nearest to Kodaikanal is Madurai, about 120 kilometres away. From the airport there are buses available to the hill station. Other airports that are close by are Trichy and Coimbatore, 150 kilometres and 175 kilometres away.
The next long weekend holds the promise of some enchanting times that will stay etched in your mind for a long, long time, so get ready to descend on the salubrious climes of Kodaikanal.