Yercaud is a hill station situated in the Eastern Ghats. It is a spectacular mountain range in Tamil Nadu and is a pleasant place to visit to beat the heat and humidity of the coastal cities. It is close to the Tri-border area where the states of Tamil Nadu, Karnataka and Andhra Pradesh meet and so the local cuisine of Yercaud has elements of all the three states.
Let us take a look at some of the mouth-watering dishes available in this region.
Saapudu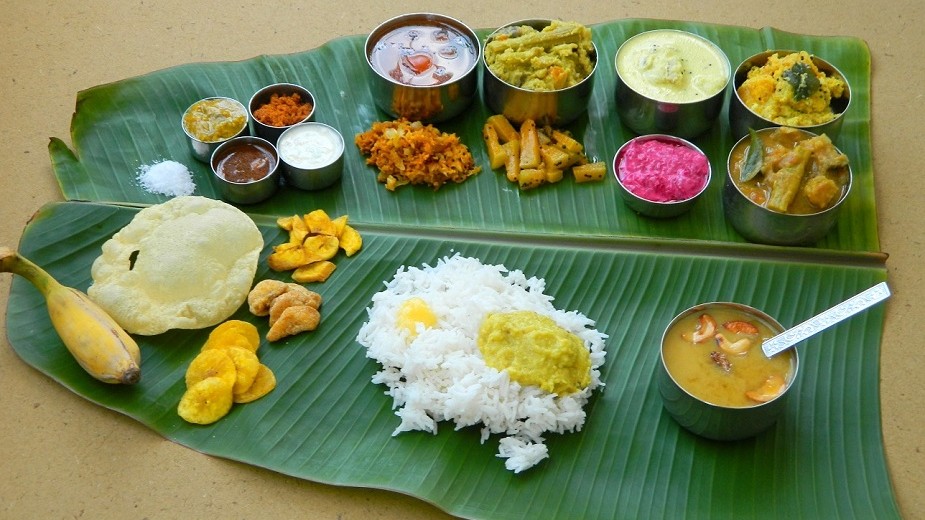 The ultimate meal in South Indian cuisine is undoubtedly the saapudu, which is the traditional meal served on banana leaf. This is a complete meal comprising of rice, dal, veggies, pickles, chutneys and sweets. On ceremonial occasions and festivals, you can get a more elaborate version of saapudu, called the Virundhu – which will have some special preparations and more sweets. A proper saapudu is a treat for the gods, as it has enough separate dishes and enough flavour and variety to satisfy all tastes. The lower part of the banana leaf is for the rice. You have many varieties of rice preparations. The most popular of them are tomato rice, tamarind rice and ghee rice. The top part is for the accessories. From the left we start with a pinch of salt, followed by a variety of pickles and chutneys, and then some salad. Next, you have some crisp fried items like banana or yam chips, papads, appalams or vadais. After this, the heavy artillery starts comprising of vegetables and dals. Poriyal, Varuval, kootu and aviyal are some of the popular vegetable preparations. The dals are served as sambar, rasam and kara kuzhambu. We then have some sweet payasam, kesari or sweet pongal as dessert. In Indian cuisine, there is no compulsion to end the meal with a dessert – you can have the sweet before, during or after the meal at your convenience. Once you are thoroughly stuffed after gorging on this awesome saapudu, you struggle to your feet, wash up and then have some tiny bananas and some betel nut or paan to aid digestion. I would strongly recommend having a siesta as well.
Breakfast and snacks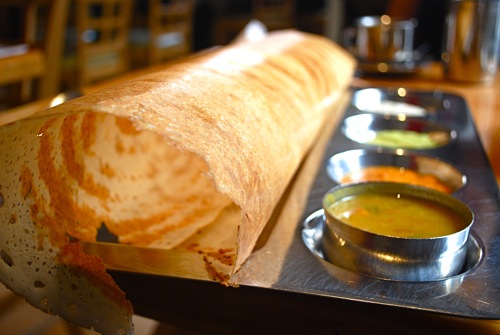 The true joy of South Indian cuisines is in its amazing breakfast or snack items, which are light, tasty and healthy. All of India has fallen in love with the legendary idly and vada, which needs no introduction. But eating an idly made in Tamil Nadu, made by a Tamilian, with local and fresh ingredients, is an entirely different experience on its own. Try it and tell me if I am wrong. And idly is only the beginning. There are so many awesome options to try out. Few of them are the various types of dosas, pongal, paniyaram, appam, uthappam, upma, thogaiyal – all of which you can have with an assortment of chutneys and a wide range of sambars. The secret ingredient used in these finger-licking dishes is gunpowder chutney, which is a spicy dal based dry powder chutney. This powder is mixed with sesame oil and added to all dishes to give it that instant burst of flavour.
Non-vegetarian delicacies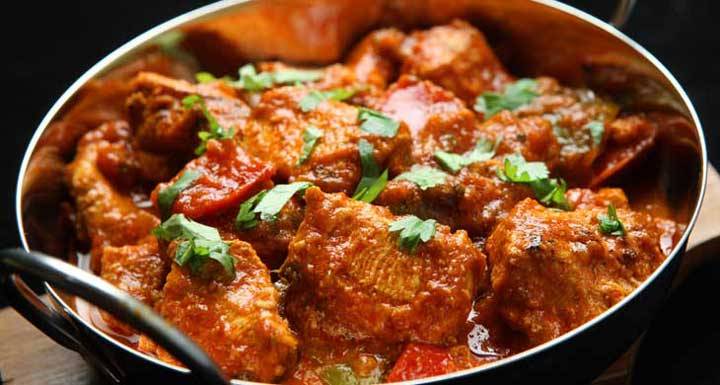 Due to the vast spread of the vegetarian Udupi style hotels all across India, a lot of people think that South Indians mostly eat vegetarian food. But in reality, the non-vegetarian dishes of South India are guaranteed to leave you spellbound. It is the tastiest nonveg you will ever eat! The use of groundnut and coconut oil, fresh and dried coconut, black pepper and curry leaves along with Andhra chillies give it the most amazing flavour. One taste of the Chettinad chicken or Ambur Biriyani will convert you for life. And when you are in the hills, you must try the local dish – kola urundai. These are meatballs served in a spicy sauce. I recommend you have them with rice or 'barotta' and you will end up licking your fingers in euphoria.
Food is an important aspect of every vacation. Enjoying the local dishes of the destination you are visiting plays a vital role in every holiday experience. Complement your break with a memorable stay at Rock Perch and make sure you try out all these mouth-watering dishes with a spectacular view.