One of the most beautiful and popular hill stations in Kerala, God's own country, is Thekkady. Dreamy winding roads, fragrant spice plantations and crisp mountain breeze are what you can expect from this piece of paradise. If you are planning a trip to Thekkady soon, these are the places that you must visit!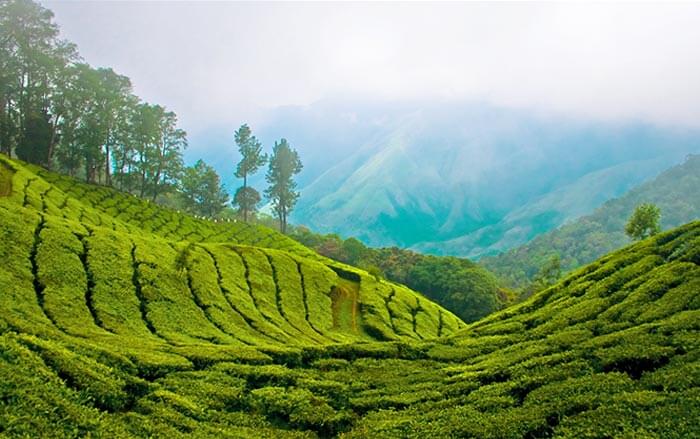 Murikkady
How can we talk about Thekkady and not start with the spice plantations! Known for its tea and coffee plantations, Murikkady is a haven for cardamom, coffee and pepper plantations. The serene landscape and green valley make it a popular picnic spot for locals and tourists alike. For outdoorsy people, the trek to Murikkady viewpoint might be something to add to their itinerary. It is also a favourite spot for paragliders. Just imagine flying above the picturesque mountains and soaking in the magnificent view!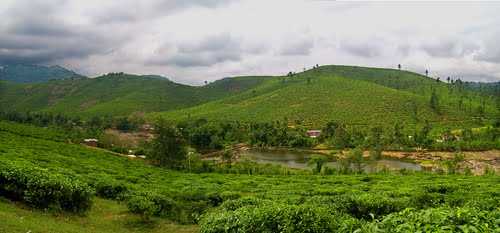 Ramakalmedu
Ramakalmedu on the Western Ghats means 'Land of Rama's stone' or otherwise 'The land where Lord Rama kept his leg'. The Kuravan and Kurathi is a statue placed on the top of the Ramakkalmedu hills of two people who helped in the construction of the Idukki dam. You can get some fantastic panoramic views from the top of this mountain. Ramakkalmedu is also a very windy place and you can find windmills here that create spectacular backgrounds for a great photo!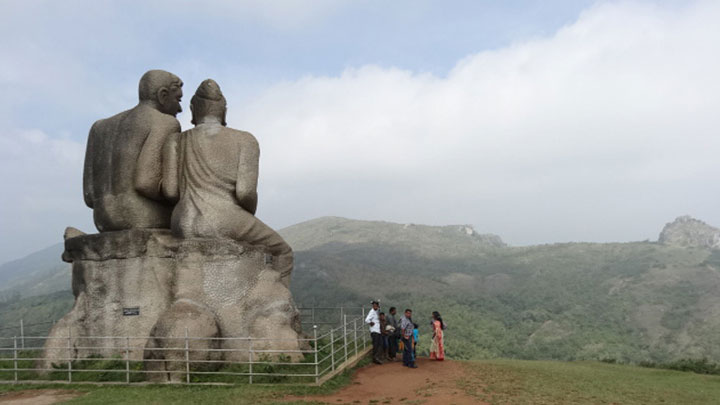 Periyar Wildlife Sanctuary
On the banks of Periyar Lake, lies the Periyar Wildlife Sanctuary and National Park. It is home to 35 species of mammals like Bengal tiger, Indian elephant, giant squirrel, jungle cat, Nilgiri tahr, lion-tailed macaque and 265 species of birds like Malabar Grey Hornbill, Nilgiri thrush, little spiderhunter and much more. The park is famous for an artificial 100-year-old lake which is in the centre. Visitors can go boating to observe the wildlife around in its natural habitat. We recommend carrying a good pair of binoculars. You can also go on a Jeep Safari, either as a daytime activity or as a night safari.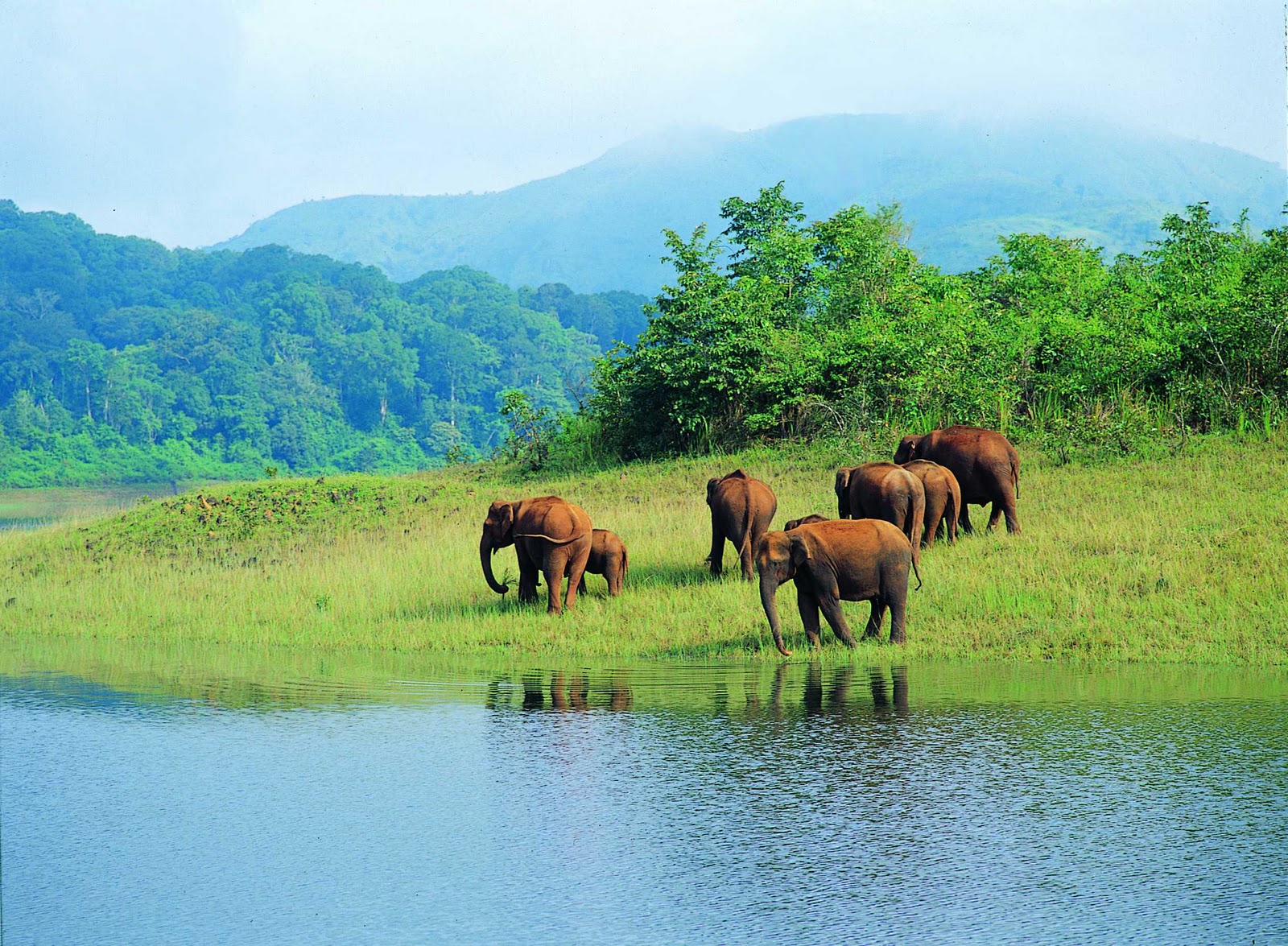 Mangala Devi Temple
Mangla Devi Temple is an ancient Pandyan type structure and is almost 1000 years old. Legends say that Kannagi, wife of Kovalan, took revenge against the village for killing her innocent husband by accusing him as a thief. She burnt the city and travelled to the Suruli hills. Inspired by this story, Chera Chenguttuvan, the ancient Tamil King, erected the temple of Mangaladevi here. The boundary walls and the steps are made of stone. What is unique is this temple is open only at the time of Chitrapournami Festival, once a year during the months of April/May.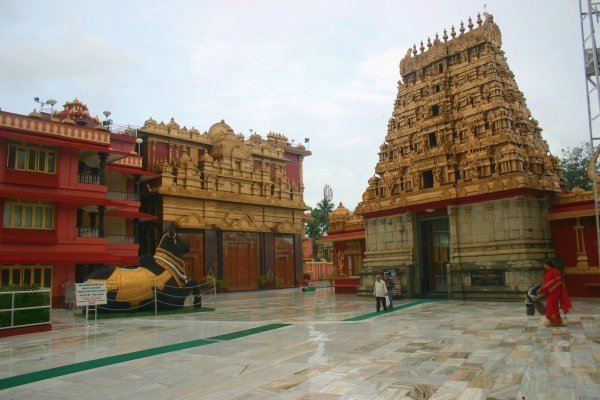 Chellarkovil Waterfalls
These waterfalls are situated about 1200 meters above sea level near the Kerala-Tamil Nadu border. It is surprising how the waterfall originates in Kerala and touches land in Tamil Nadu.  At Chellakovil, you can find a wooden watch tower with a telescope on the balcony offering the best view of this sleepy village. This is an initiative by the Kerala government to promote eco-tourism.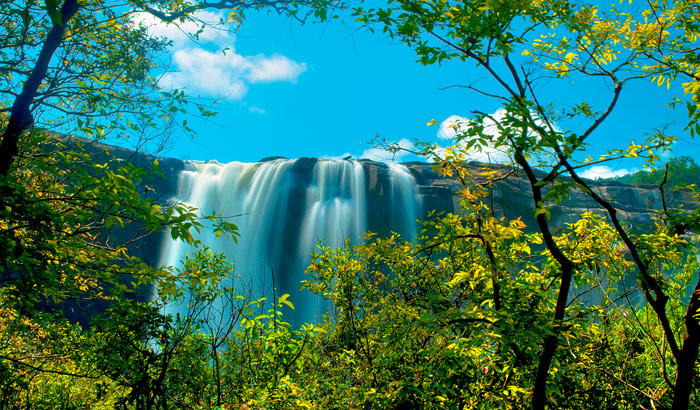 Although Thekkady is perfect for any season, given that it's a hill station, it comes alive during the vivacious monsoons! However, be careful while driving on the roads in the heavy rain. If you are looking for accommodation nestled within the greenery, try the Sterling Woods n Spice Resort in Thekkady. Wake up to the sounds of birds chirping and sweet aromas of spices and nature.