In India, we often relate train rides to dreary and lengthy trips spanning across different states passing through the dusty hinterland of the Indian peninsula. Such long trips often get delayed making it even more tiresome and unpleasant. However, there are a few train routes that pass through some of the most beautiful landscape. Some of these routes pass through hilly terrain, ocean, and lush green jungles. Here are some of the most beautiful train routes in India:
Himalayan Queen (Kalka to Shimla)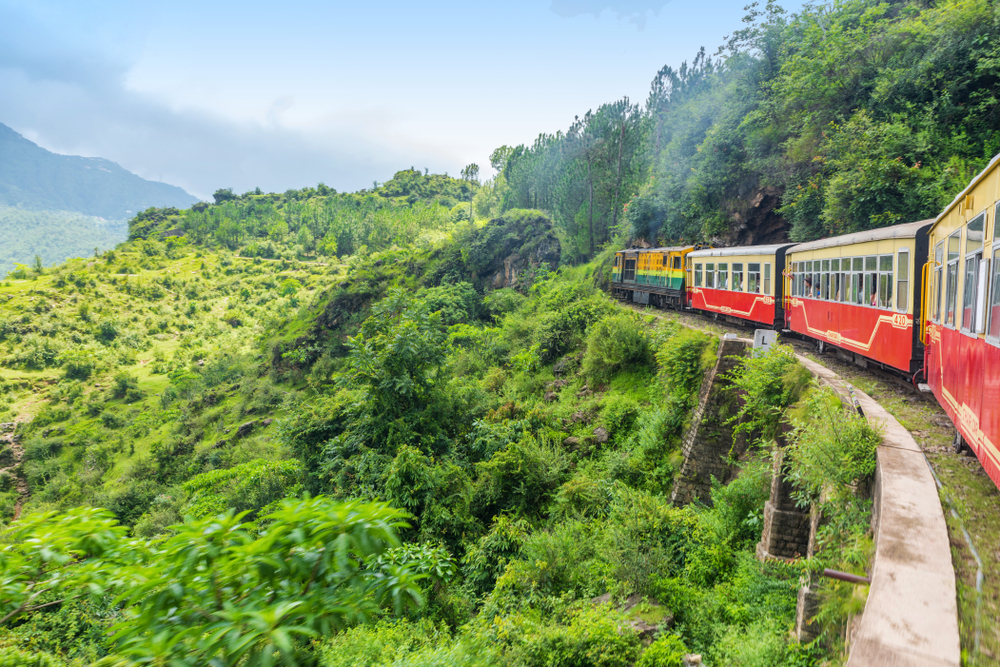 This British era metre gauge railway line, also known as the Himalayan Queen, covering a length of 96 km is one of the most scenic train routes in India. In fact, this railway line has also been recognized by the United Nations as it has got a UNESCO World Heritage tag since 2008. The train route is the slowest way to get to Shimla from Kalka, passing through more than 100 tunnels and 80 bridges, but it is virtually a treat to your eyes.
Kashmir Valley Railway (Jammu to Baramulla)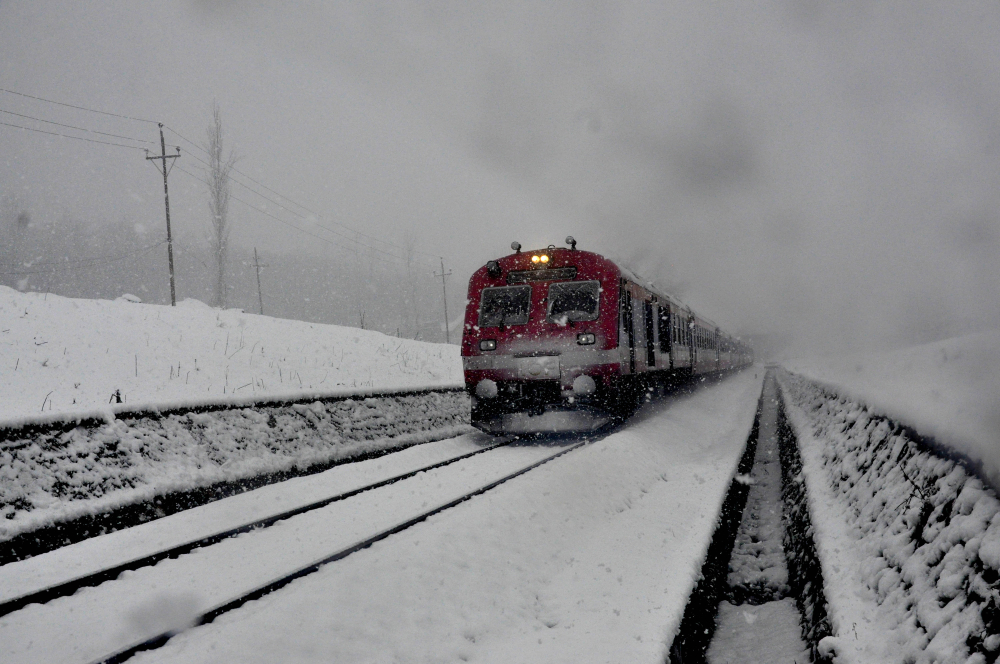 The railway route to Baramulla is the most recently built railway line that passes through 20 tunnels and 100 bridges through the Himalayan mountains. This route also has the tallest railway bridge built anywhere in India over the river Chenab. The 356 km railway track passes through some of the most inhospitable terrains including major earthquake zones. Some portion of the route is still under construction. Once finished, it will arguably be the most beautiful railway route.
Konkan Railway (Mangalore to Ratnagiri)
If you are planning to take a trip from Mangalore to Ratnagiri, ditch your car and take the train. This route that traverses the Konkan region is one of the most mesmerizing rail routes that passes through dense forests, mighty Western Ghats, unending tunnels, and other water bodies. In fact, the route also passes through the majestic and magnificent Sahyadri mountain range.
Blue Sea Ride (Mandapam-Pamban-Rameswaram)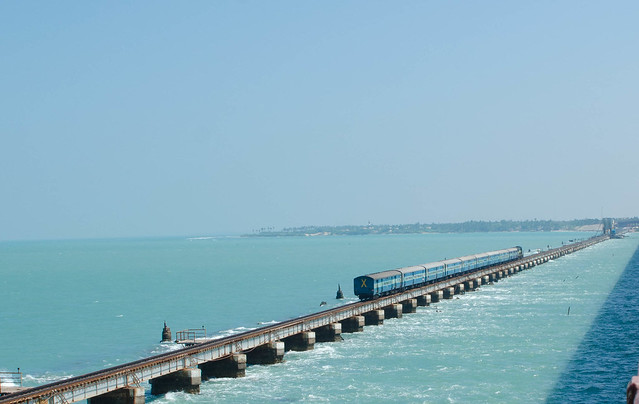 This short route is often taken by people going to the temple town of Rameshwaram. The only unique aspect of this route is the Pamban bridge which is the second longest in India and is built over the sea and is considered to be the most dangerous. This is the only route that connects mainland India to the island of Rameswaram.
Matheran Hill Railway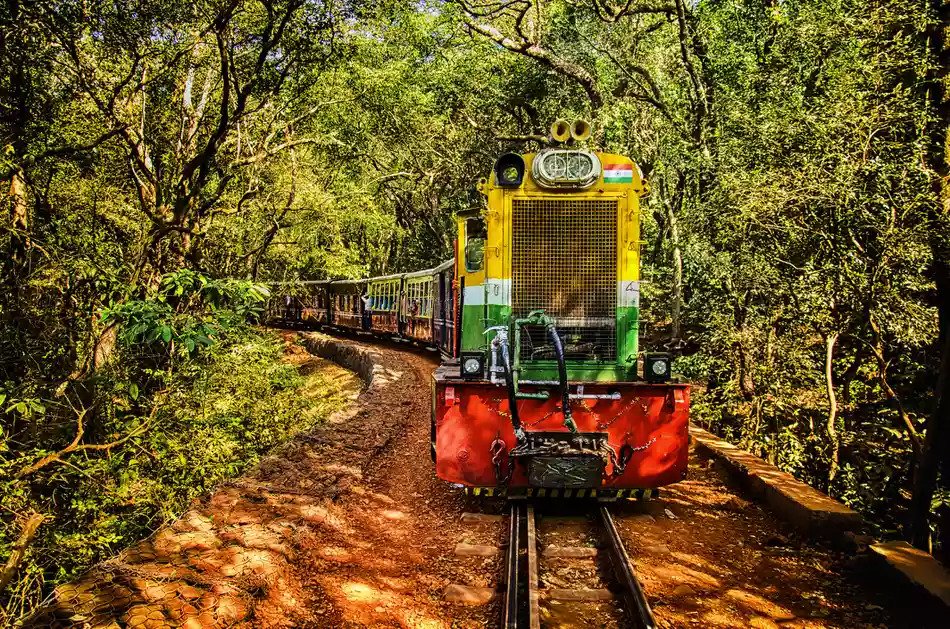 Matheran Hill Railway connecting the small town of Matheran to Neral is one of the few narrow-gauge railway routes which is still being operated in India. This railway line was built by Akbar Peerbhoy during the British rule. This route only covers a short distance of 20 km that runs through large swathes of forest territory.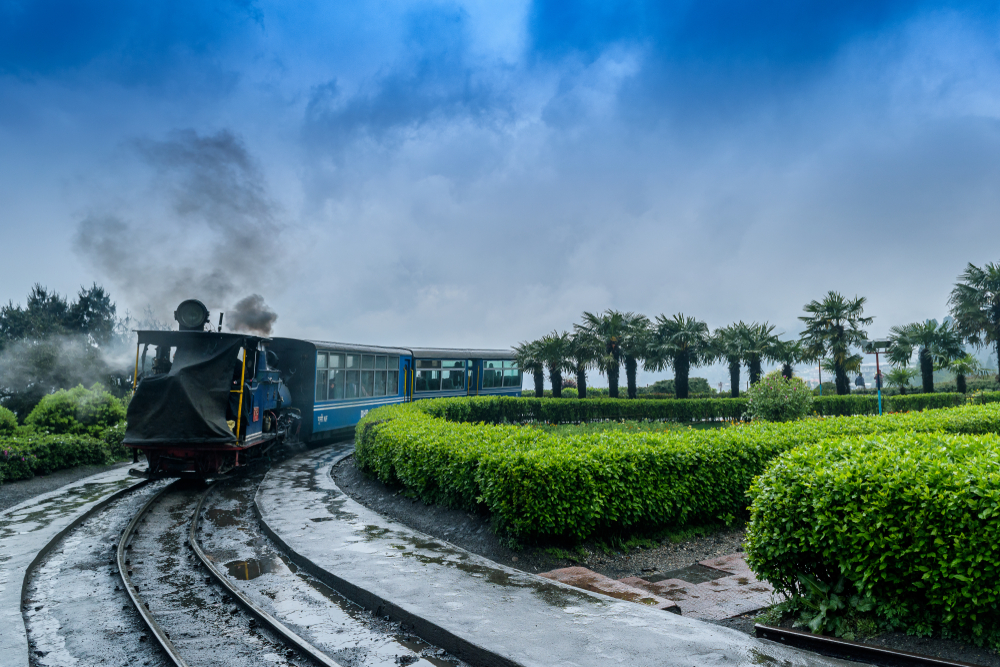 If you enjoyed the train journey from Kalka to Shimla, then you must also take the trip from Jalpaiguri to Darjeeling. This metre gauge railway route passes through forests, tea gardens, and if the skies are clear, you will also be able to spot the magnificent Kanchenjunga mountain. Like the Himalayan Queen route in Himachal Pradesh, this route also has the UNESCO World Heritage site tag.
Mettupalayam to Ooty
This railway route in the Nilgiris still runs on a steam engine and passes through pine and oak forests and encounters numerous bends, curves and tunnels. This route has Asia's steepest track with a maximum gradient of 8.33%.
These stunning train routes attract many tourists from around the world and after you have thoroughly enjoyed the memorable journey, you can just relax at the Sterling resorts located close to these beautiful destinations.