While Rishikesh has a fan following for its adventure activities and yoga camps along the Ganges river, there are at least half a dozen waterfalls in its vicinity begging for a visit! While there are many waterfalls within 10-15 minutes from Rishikesh's city center, the larger (and more touristy) falls such as Kempty are about 90 km from Rishikesh, but easily connected by road nevertheless.
Neer Garh Waterfall
Located just 5 km from Rishikesh city center, the Neer Garh waterfall in Rishikesh is best visited post monsoon (from October-November). This is a two-tier waterfall which requires a walk through the woods for a couple of kilometers. There's a pool at the base of the fall which is shallow and you can spend an hour relaxing here.
Garud Chatti Waterfall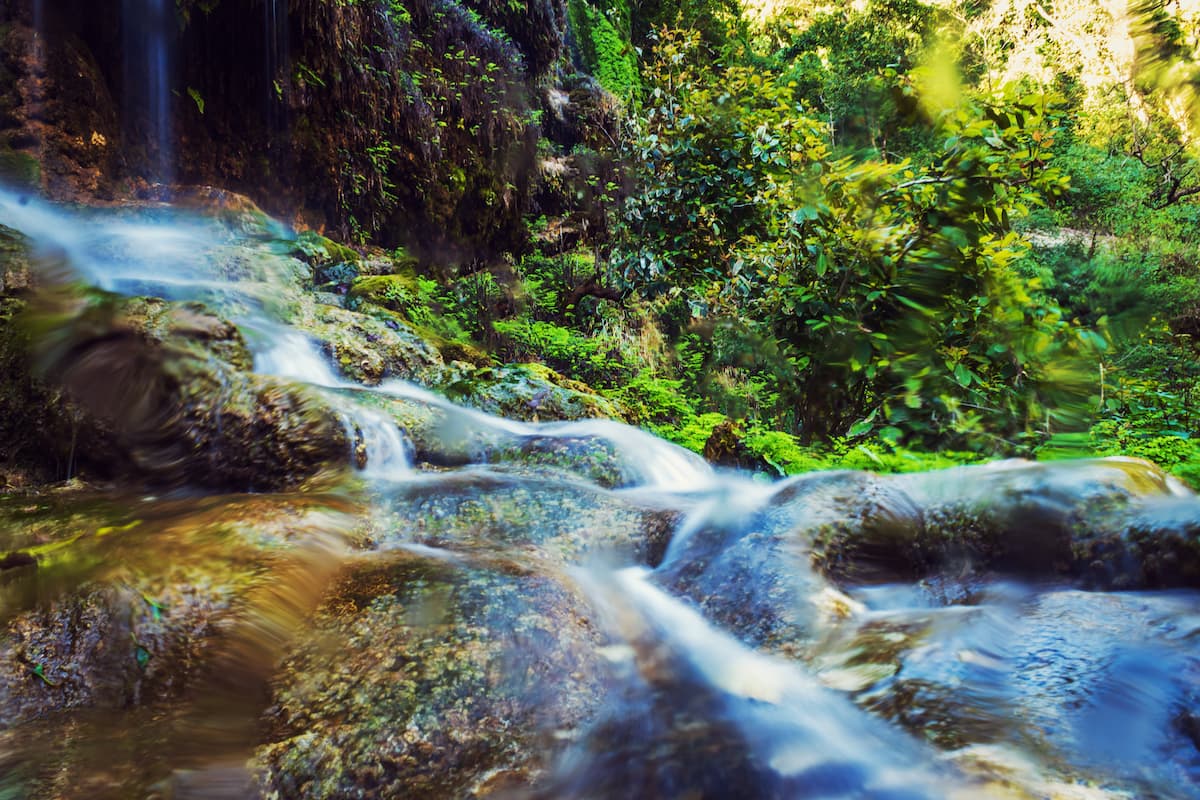 Just 13 km away from Rishikesh city center is the Garud Chatti waterfall where the water falls through seven beautiful levels! The size of this waterfall may not be as large as Neer Garh, but it makes up for it in its tranquility. Garud Chatti also has two ancient temples in its vicinity which are worthy of a visit.
Patna Waterfall Rishikesh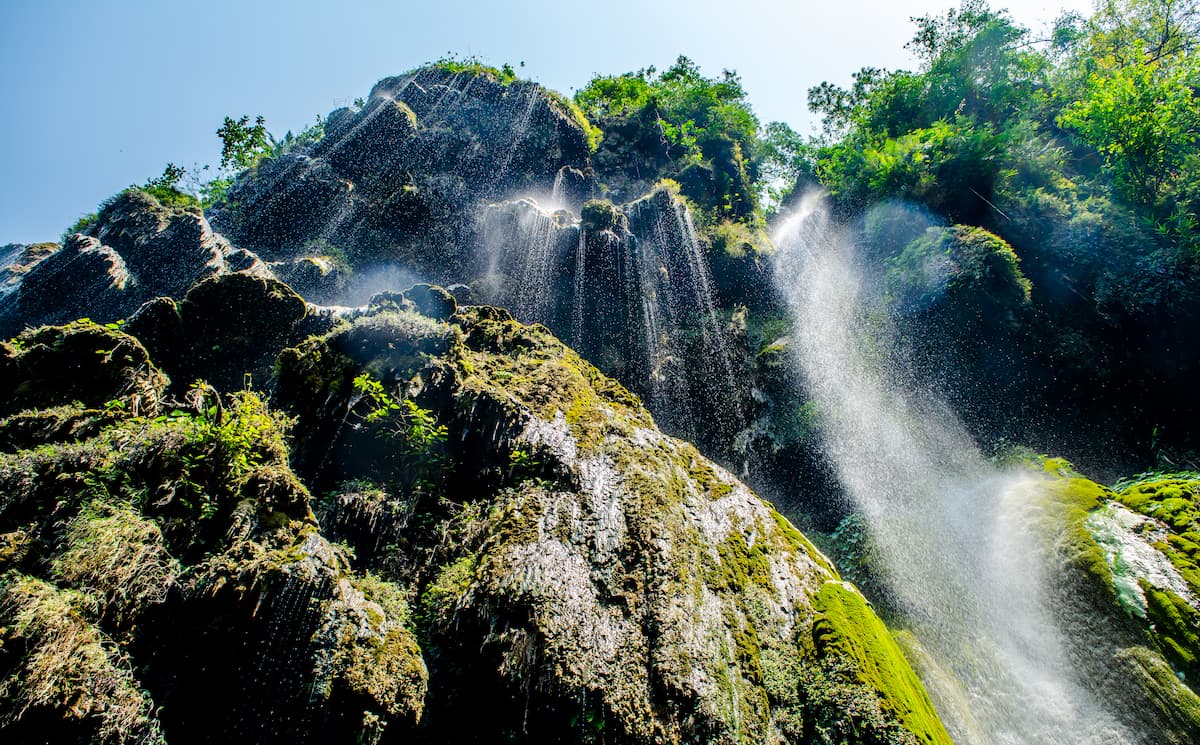 Patna Waterfall is just 250 meters away from Garud Chatti waterfalls, so you could combine both in your trip. Named after the Patna village in Rishikesh, the trails to this waterfall pass through the Rajaji National Park, which in itself is a beautiful escape from the busy streets. The falls house limestone caves too, which have hidden temples inside them of Lord Vishnu.
Bhatta Falls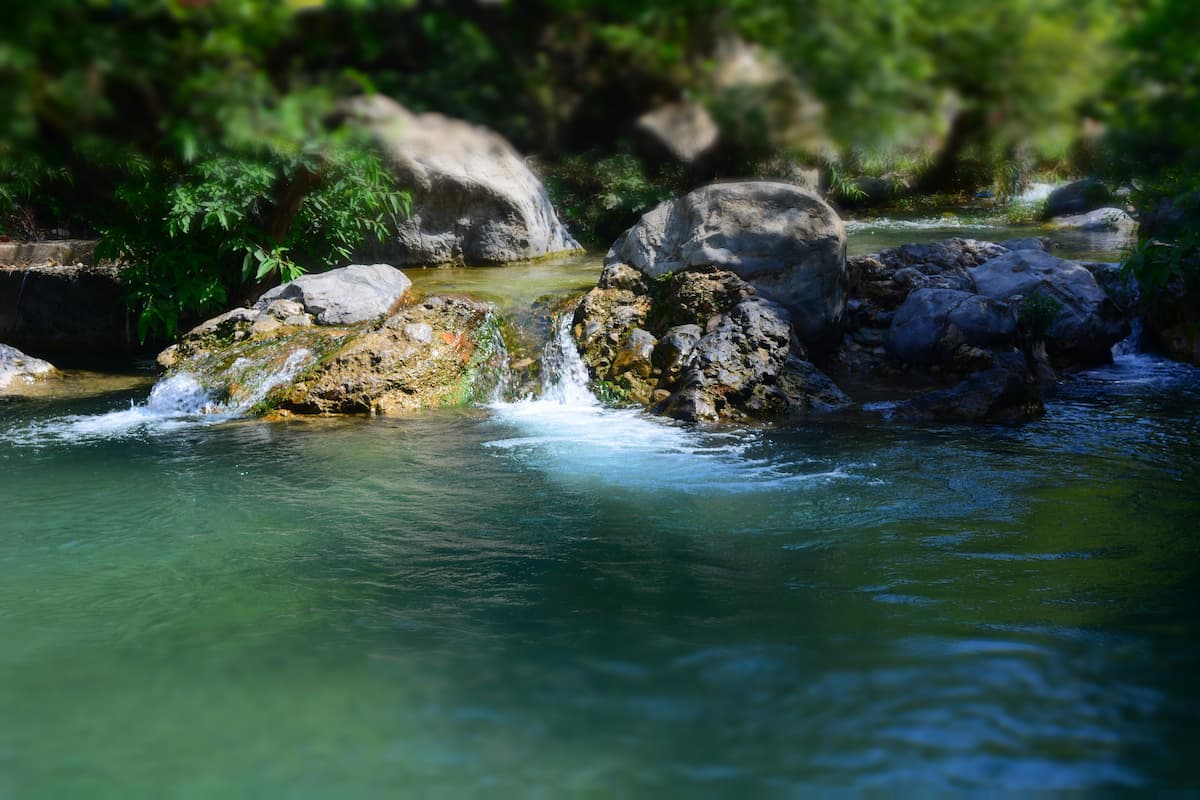 You will have to take a taxi or your personal transport to reach Bhatta Falls, which is located 65 km north of Rishikesh, however the trip is well worth it. The water cascades from a height of around 30 feet, and a pool at the base of the falls lets you relax and connect with nature. There is also a ropeway with a 12 seater cable car through which you can access scenic views of the area.
Kempty Falls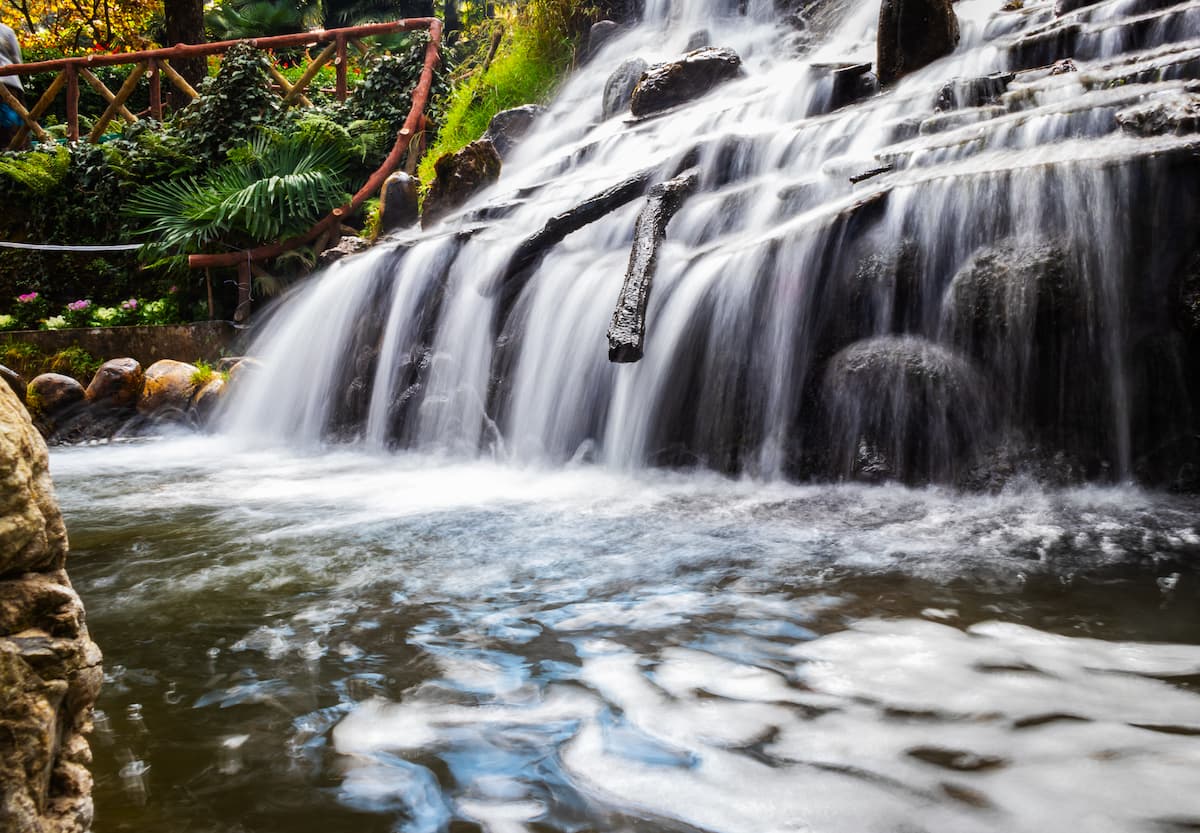 Like Bhatta, Kempty Falls too requires travel by road (around 90 km north of Rishikesh and 30 km north of Bhatta Falls). The name Kempty is believed to be derived from 'Camping' and 'Tea Party'. Aside from soaking in the views, and relaxing in the pool in the base of the falls, you can also enjoy a boat ride in a man-made pond within the vicinity of these falls.
Where to stay in Rishikesh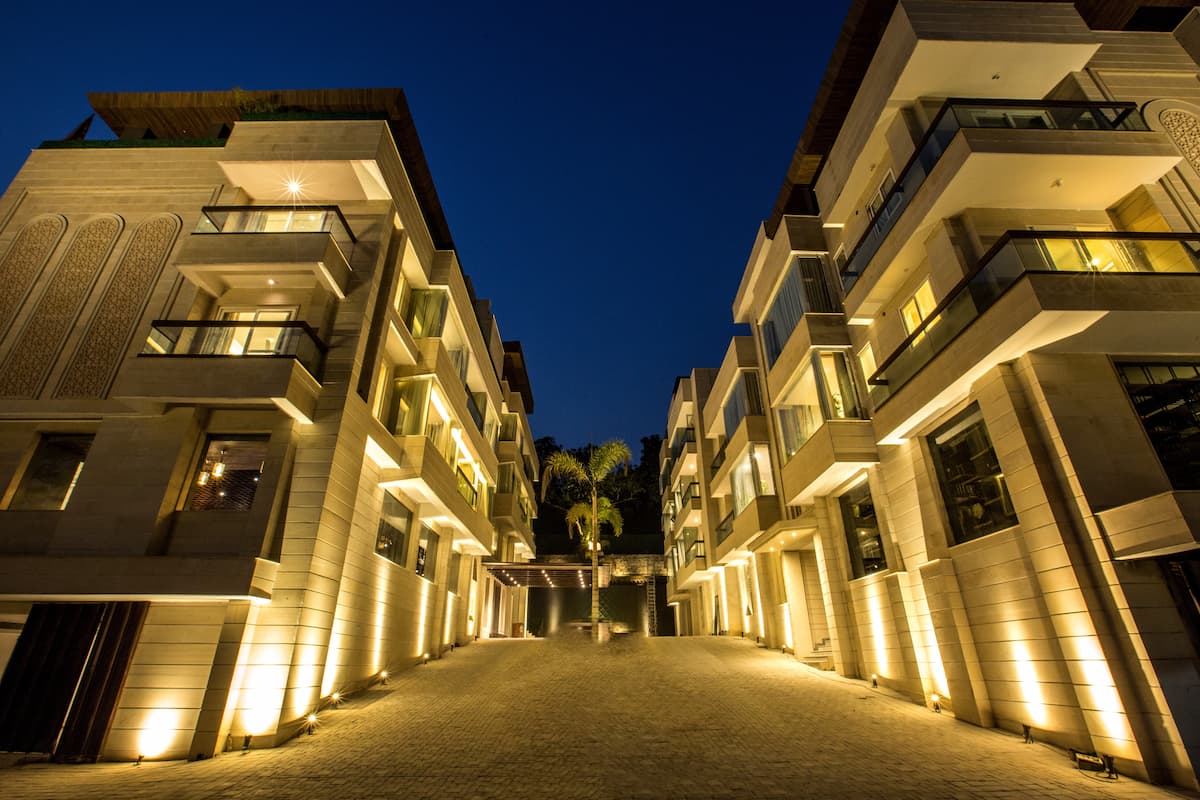 The best place to stay in Rishikesh is Sterling Palm Bliss –  Rishikesh, which has a majority of its rooms facing the beautiful Ganges. Sterling Palm Bliss – Rishikesh is a retreat for a life-enriching healthy holiday. The carefully curated wellness programs offer solutions to help you detox, relieve stress, recover from burnout, and are designed to take you on your journey towards health and healing. If you enjoy adventure and the great outdoors, you can challenge yourself with treks, white-water rafting and much more.
Plan your trip to Rishikesh, and book now!