This delta delight of East Godavari District lays on the coastal line of Andhra Pradesh. Konaseema bears a stunning resemblance to Kerala backwaters and therefore is also regarded as East Kerala.  Konaseema from one side is encompassed by tributaries of River Godavari and the Bay of Bengal. Therefore offers many contrasting views of lakes and hills, which make it even more special and everyone, can find a choice of places to visit in Konaseema.
Papi Kondalu or the Papi Hills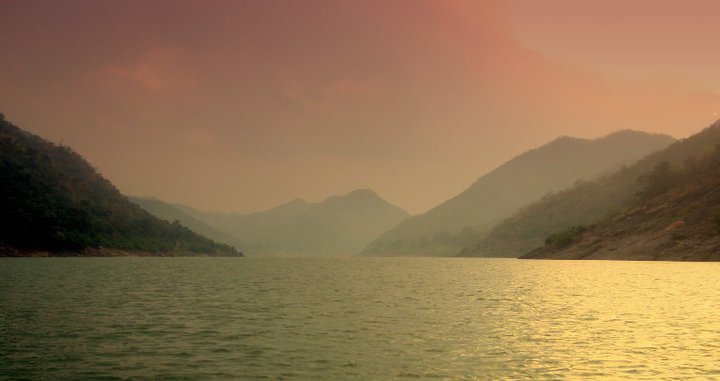 Located in Rajahmundry, running along River Godavari, the beauty of this place is often compared to the majestic and scenic beauty of Kashmir. With its green valleys, breathtaking mountains and splendid waterfalls, you are bound to carry a suitcase full of memories back home.
It is recommended to have a two day stay here, and experience life in the traditional kolluru bamboo houses. You can either go by road or take a boat trip into the Godavari River, making your trip quite romantic and enchanting at the same time.
Kolleru Lake
Located between the Krishna and Godavari deltas, it has been the habitat for nearly 20 million residents and migratory birds such as the grey or spot-billed pelican.
The lake also contains numerous fertile islets called the lankas. The lake's bed is believed to be formed due to earthquakes. Therefore, many ancient villages are found to be submerged in the lake due to floods and earthquakes.
Anthravedi Narasimha Swami Temple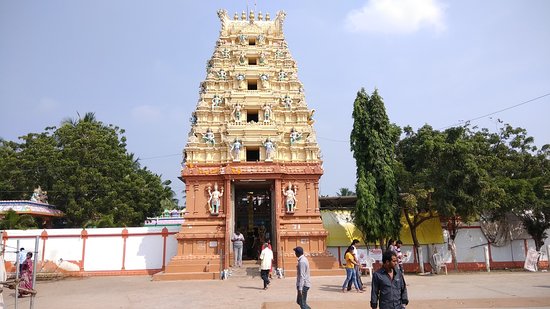 One of the best places to visit in Konaseema, the temple is called as an island temple due to the junction of the two rivers – Bay of Bengal and Vashishta Godavari (a tributary of river Godavari). As legend speaks, at the beginning of Krutaya, Lord Brahma to get rid of his sins, performed yajna here by installing lord Siva as the protector of the yajna. Hence the place got the name AntraVedi. There are five important spots of this holy shrine, namely the sea, the Sagar Sangam, River Vasishta, River Raktakulya, and The Chakrateertham
Adurru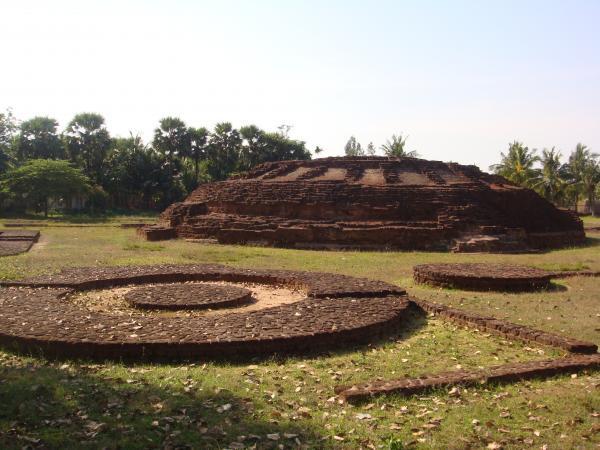 Adurru village is located in Razole Taluk. Famous for its ancient monuments excavated from the remains of the Virahas, Buddhist stupas, and chaityas by the archaeological survey of India. Records show archaeologists have found ancient jars, dishes, and bowls of kaolin, red pottery, and troughs. One of the prime things of attraction here is the Maha stupa, which has 17 ft.  diameter.
Ryali Jagan Mohini Kesava Swami Temple
Situated in the Ryali village of the East Godavari district, the temple has its specialty. The idol of Lord Jaganmohini Kesava Swamy in the temple looks like Jaganmohini when seen from the rear and Kesava Swamy when seen from the front.
Are you already planning for your next trip to Konaseema? Don't miss these spectacular attractions and places to visit in Konaseema. Have fun with your loved ones and create memories to cherish for years.