Such a perfect evening trek! I made a weekend trip to Yelagiri, because I'd heard so much about the trekking opportunities there. My first attempt at trekking after several years was at Sunset Trail. A quick car ride from the Murugan Temple where Yelagiri – MariGold Ridge (A Sterling Holidays Resort) is located, and you're at the beginning of Sunset Trail. The trek is around 1 km, and leads you to the top of a hill, where you get a great view of the valley below and obviously, the sunset.

The trek begins with a stroll through a lovely Eucalyptus forest. Yelagiri's weather in June isn't cold, so the evening breeze is pleasant on the skin, and coated with a delightful hint of Eucalyptus. Pass the grove, and you reach the small hill – the beginning of the trek.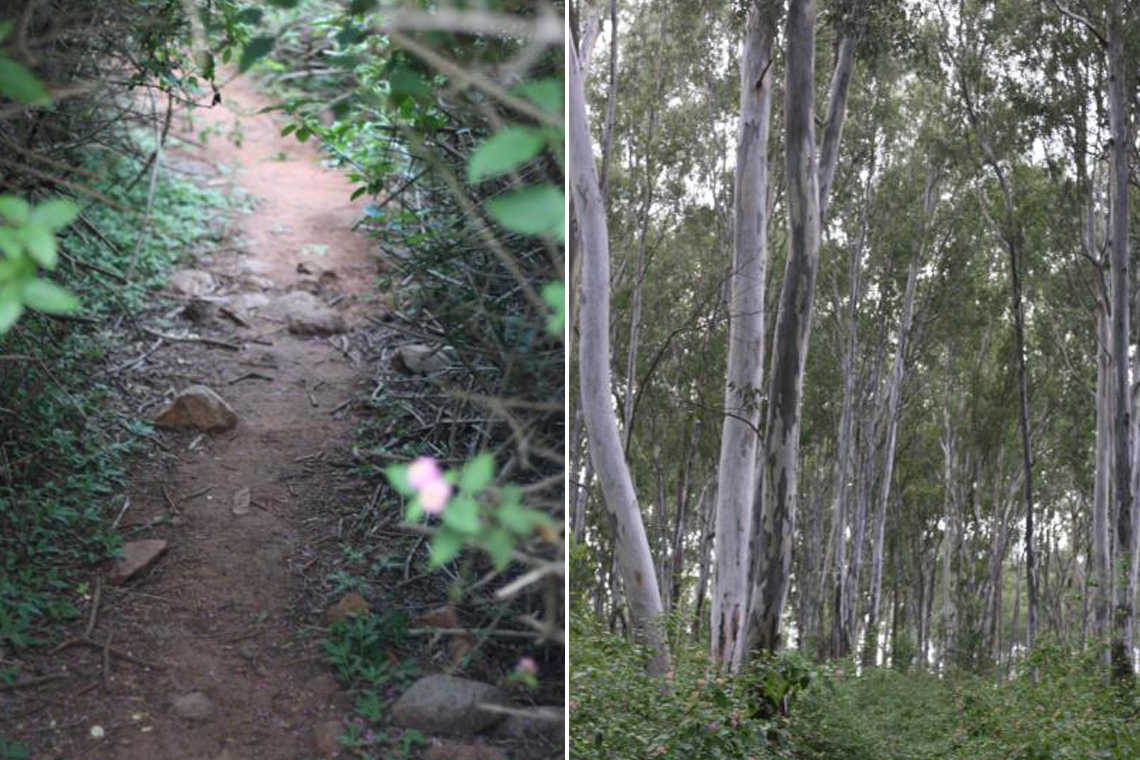 The path narrows, and starts going uphill, on a very mild slope. The ground you walk on isn't smooth though; it's an uneven pile of rocks that you go up and down on. Around 15 minutes into the trek, you reach a path where the bramble forms a low canopy for about 100mts. To cross this bit, you have to duck, to half your height (if not more!) and duck-walk your way uphill. (I do suggest that you carry a jacket, or a dupatta to cover your head and arms, or the bramble can cause minor bruises on your skin. The trek is not advisable for people suffering from back pain.)

Once you brave the bramble canopy, you're barely 5 minutes from the top, and let me tell you – it's completely worth it! The sight of the valley is splendid, the breeze is cool and reassuring, and while on the day I did the trek, the sky was cloudy, the sunset view was lovely.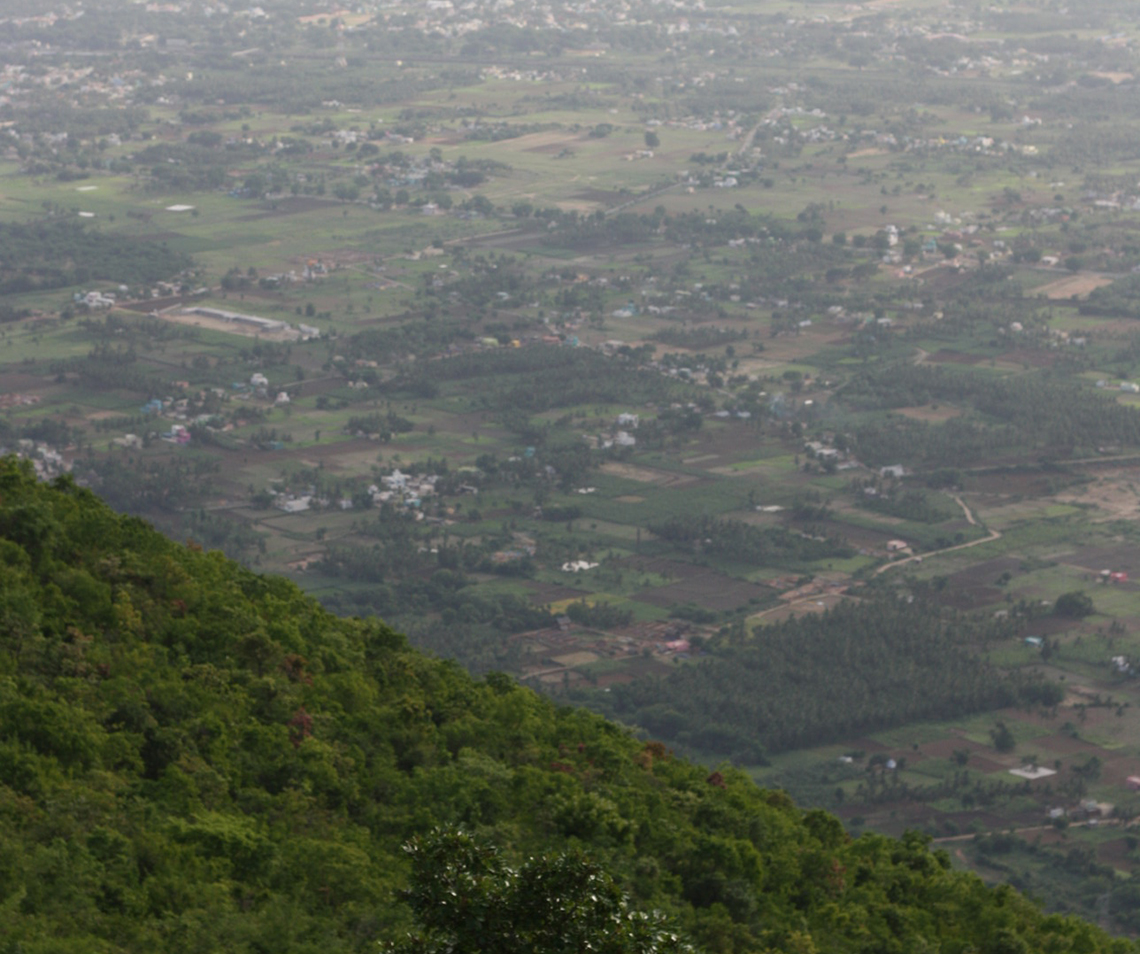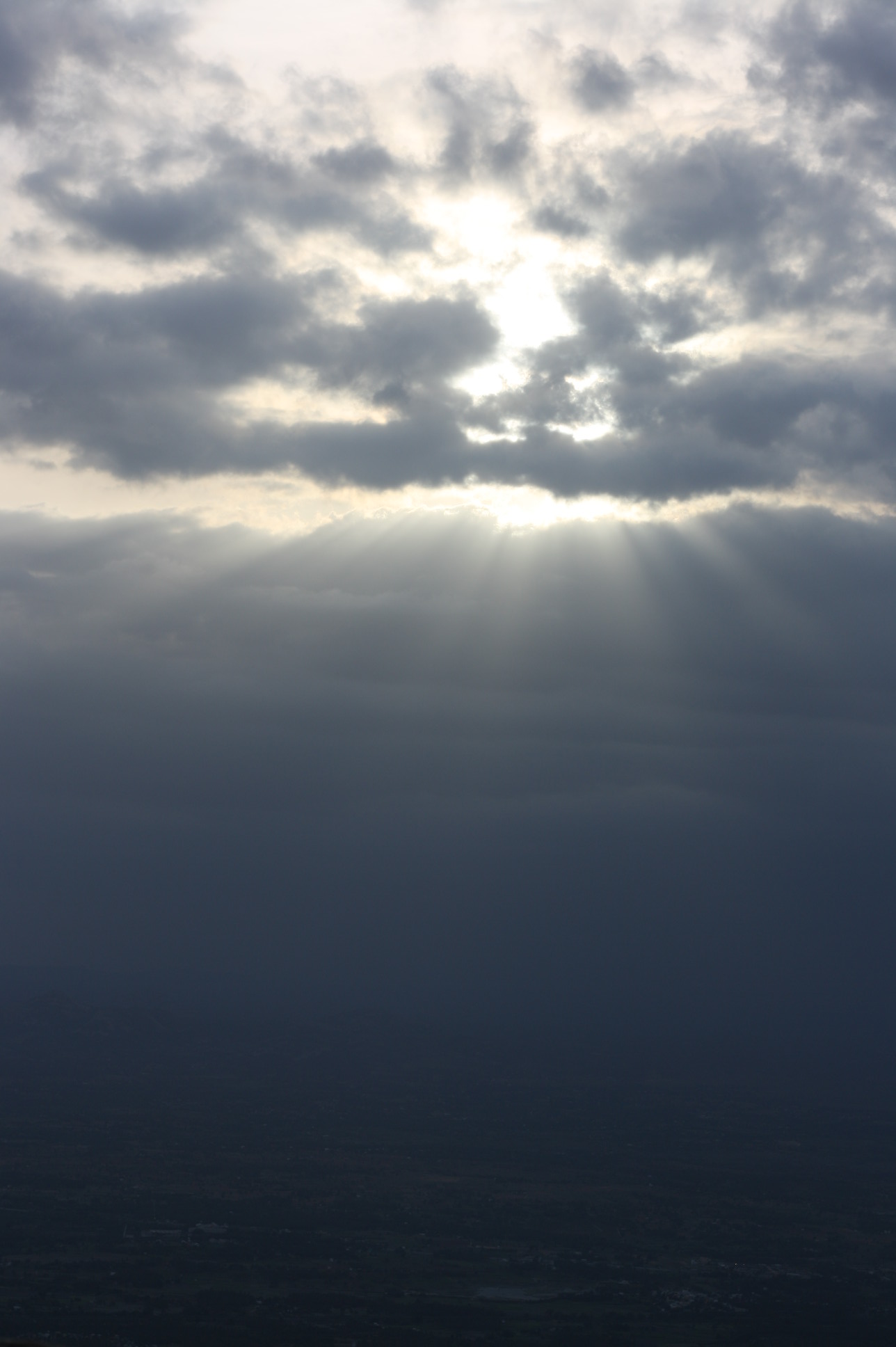 There are some tricky rocks that you can climb on and relax for a while before you go down. This way you can enjoy the view and the breeze.  I recommend you spend a while before you head back, but do plan to reach the starting point of the trek before it gets dark.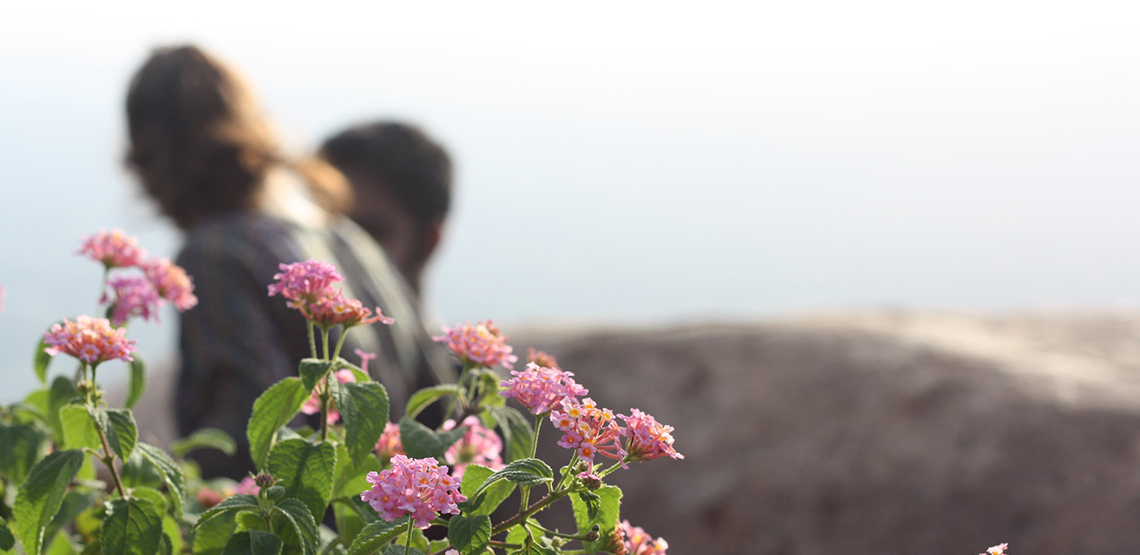 If you're an avid trekker, this is an absolute cakewalk, but for those of you looking to give your trekking days a kick start, the Sunset Trail at Yelagiri is a great place to begin!
The views expressed by the author are in her personal capacity.