India is not usually a destination you associate with surfing. But this beautiful nation can surprise you. India is so much more than temples and Bollywood. Once you take the stereotypes away, you can see that India has a really big coastline; almost 7,500 km long…which means that it can be a surfer's delight. Never tried it? You can do it! Try a new water sport on your next vacation! Or if you are an expert, don't forget your surfboards behind. Here's 5 facts that you may or may not know about surfing in India.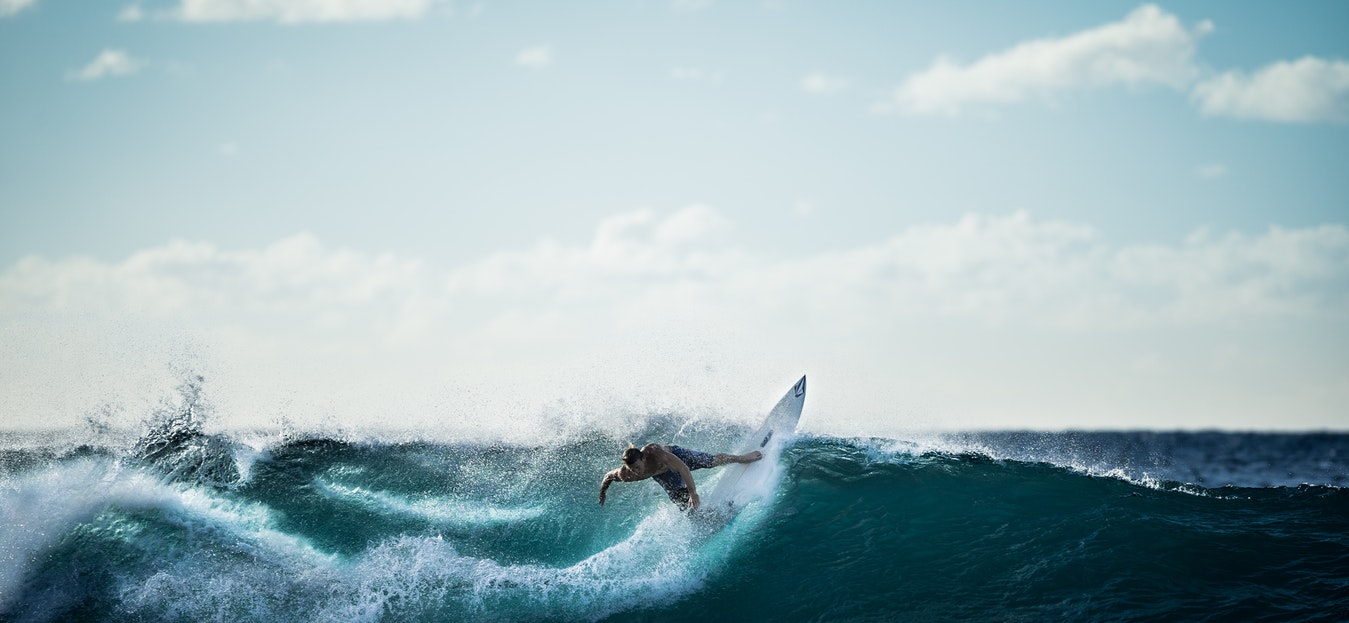 India is one of the cheapest places to try surfing-
Surfing lessons in India in a group can cost somewhere around INR 2,500 per person for a one and half or two hour lesson. That of course changes from place to place and if it's peak season or not. In comparison to this, any place outside India will cost you a lot more. So why not!

India holds many surfing competitions throughout the year-
Want to watch pro surfers do their thing but don't want to travel abroad? You can definitely go grab a seat at one of the surfing competitions held in India. There's the Indian Open of Surfing in Karnataka, Covelong surfing contest in Chennai, the surf and music festival in Kovalam.
The best time to surf in India-
Since the coastline of India is so long, the wind factor and waves on each coast are different. Generally speaking, the best time is October through December on the west coast, whereas June to August is a good time on the east coast.
You can buy surfboards made in India-
Why buy an expensive imported surfboard when you can buy locally? Especially if you are a beginner and do not know how to take care of your surfboard, it is definitely a big investment. Indian made surfboards will be easy on your pocket and you will also be supporting local artisans.
India has tons of qualified surf schools-
If you are thinking about safety and expertise, then don't worry. You can take certified courses with qualified instructors. Some of these instructors are foreigners from countries popular for surfing like Australia who moved to India and started their own surf school.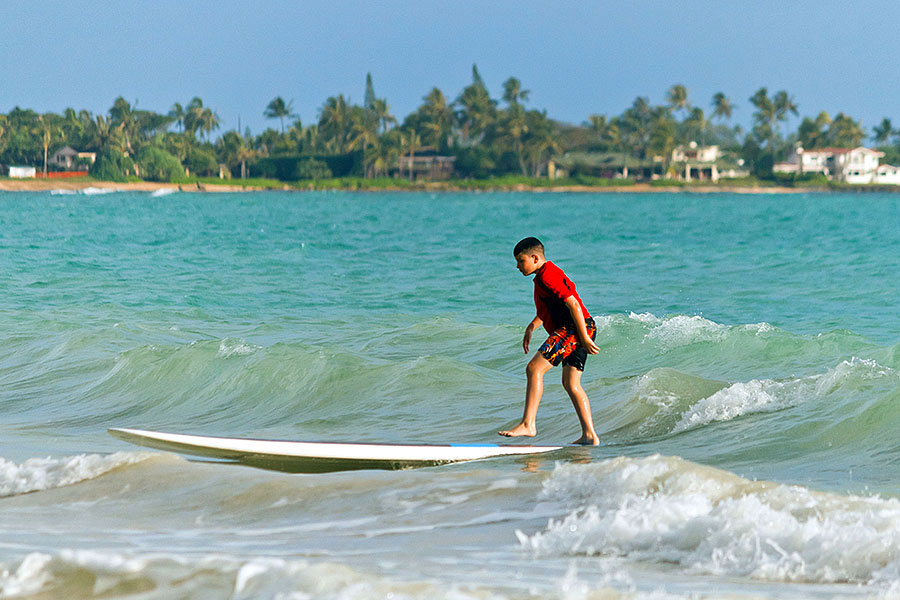 Convinced that you should surf in India? Check out these awesome places in India that have opportunities for surfing.
Goa
The most popular beach destination in India is an obvious choice for water-related sports and surfing is no exception. While it may not be the best location in India to surf, it can certainly cater to surfing novices and enthusiasts alike. Best times to visit are during the summer months of May and June.
Depending on whether you're planning to surf in north or south Goa, you could check out Sterling Resorts' Club Estadia at Bardez or La Vida Varca.
Gokarna
If Goa is too crowded or mainstream, you could drive a couple of hundred kilometers south to Gokarna in neighbouring Karnataka. This lesser known beach has crystal clear sea and a backdrop of mountains that is breathtaking. The surfing season here is typically after the monsoon months so between October and May is a good time to plan a trip.
Murudeshwar
Need to take your surf vacation in the monsoon? Look no further than Murudeshwar. This beach town in Karnataka (about 80 km south of Gokarna) is open for business even in the monsoon months. Murudeshwar features some great waves (up to ten feet high at some points in the year) which makes it appeal to enthusiasts from all over the world.
Kanyakumari
The southernmost tip of mainland India is fast becoming a hot surf destination. The swells here are quite big due to the strong winds lapping the coast. The beach itself is quite rocky so it's not really beginner-friendly but if you are an experienced surfer, the coast does offer spectacular views of the Thiruvallur sculpture on the nearby island.
Kovalam
Kovalam beach has been a very popular surf spot in India for many years now; not only due to its good waves but also due to the variety of cheap accommodation and other facilities available for surf tourists. And it's less than half an hour's drive from Thiruvananthapuram airport which makes it easily accessible to people traveling by air. Due to the large surfer population, it's easily possible to rent surfboards at Kovalam if you do not have your own.
Auroville (Pondicherry)
Moving to the other coast now, Pondicherry is in itself a famous tourist destination for its French-influenced culture and architecture, but the beaches of this small union territory are well known for their gentle swells making them excellent surf spots for beginners. The winter months of February and March are the best months to plan a trip. Be sure to experience the culture of this unique part of India while you are there.
Vishakhapatnam
Another popular surfing spot on the east coast of India is Vishakhapatnam (or Vizag). Vizag has wide, well developed beaches with a good range of amenities for accommodation and water sports. May to September is usually a good time to visit for catching the surf.
Andaman Islands
And finally, for the truly adventurous, the Andamans (especially the lesser visited outer islands) offer some of the clearest waters in India and are truly a surfer's paradise. While it's expensive and often difficult to get there, the waves between February and May are awesome. Many of the outer islands are undeveloped and you'll probably need to carry your own gear. And finally, a word of caution…many of the outer islands are inhabited by tribals. You need to research well for your trip to find out which areas you are permitted to visit as a tourist (even for Indian nationals) and you may require special clearances.
Which of these facts about surfing in India did you not know? Where are you going next for your surfing adventure? Comment below and let us know.