A Roll of Enticing Sweetness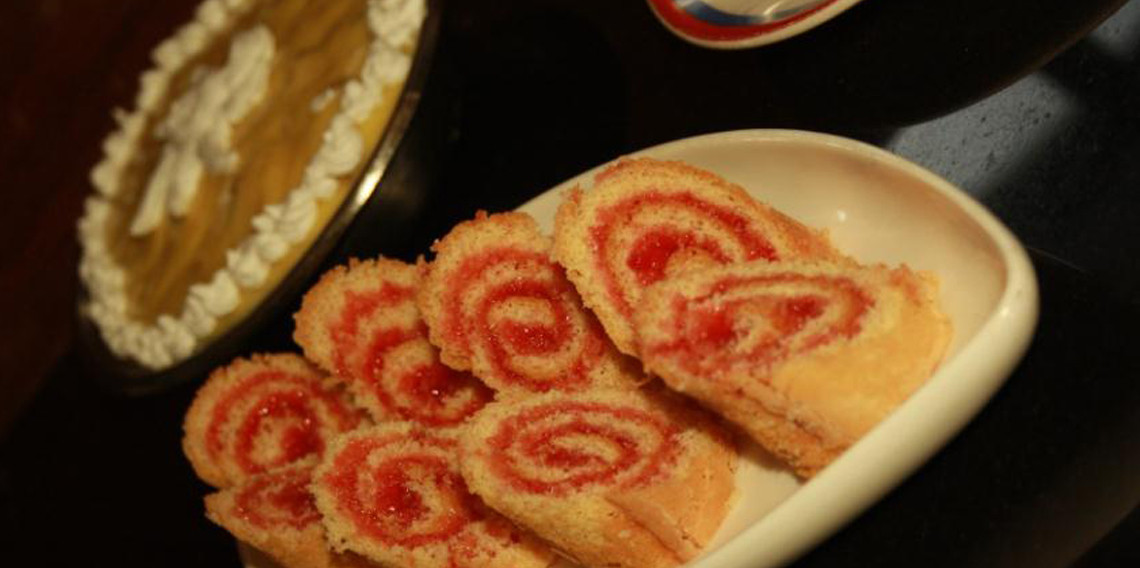 Here is a recipe for a mouthwatering dish which is perfect as an accompaniment with evening tea or a dessert. This Central European dish is the favourite of bakers around the world. Loved by kids and adults alike, this easy to make sweet delight is sure to leave a lasting impression on your taste buds.
Recipe:
| | |
| --- | --- |
| Ingredients | Quantity |
| Refined Flour | 65gms |
| Grain Sugar | 65gms |
| Egg White | 03nos |
| Egg Yolk | 03nos |
| Vanilla Essence | few drops |
| Mixed Fruit Jam/Strawberry Jam | 100gms or as required |
Method
Beat the eggs and sugar in a bowl till it turns into a light and fluffy mixture or till its reaches its peak consistency.
Add the Vanilla Essence to it and mix well, maintaining its consistency.
Fold in sieved flour to the beaten egg and sugar mixture.
Pour the batter into a greased and dusted baking tray and bake it in a preheated oven at 170* C for about 15 minutes or till it is done.
Take it out and cool the sponge.
Place the sponge on a Butter paper and spread the jam evenly on the sponge.
Roll the sponge with the help of the butter paper and seal it. Leave it to rest before cutting it into slices.
Serve on a plate with a rosette of whipped cream on the side.
Nutrient Value
Amount Per Serving

Serving – 1

Calories
1,490.4
Total Fat
7.0g
Saturated Fat
2.0g
Polyunsaturated Fat
1.7g
Monounsaturated Fat
2.1g
Cholesterol
184.0mg
Sodium
118.0mg
Potassium
285.6mg
Total Carbohydrate
311.6g
Dietary Fiber
6.8g
Sugars
121.0g
Protein
32.1g
Recipe by
| | |
| --- | --- |
| Dharmadhikari PM,  Master Chef – Bakery & Pastry, Sterling Holidays | |