Planning a trip is never easy. There are many factors to take into consideration—which place to go to, what to carry, where to stay, how to travel—these and many more questions beset you as you plan that dream trip. So, how do you go about creating your travel itinerary? Ever considered referring to the zodiac for inspiration? Monisha Dudaney shows you how the sun signs can have a strong influence on where you want to travel, how you travel and what your idea of a vacation is.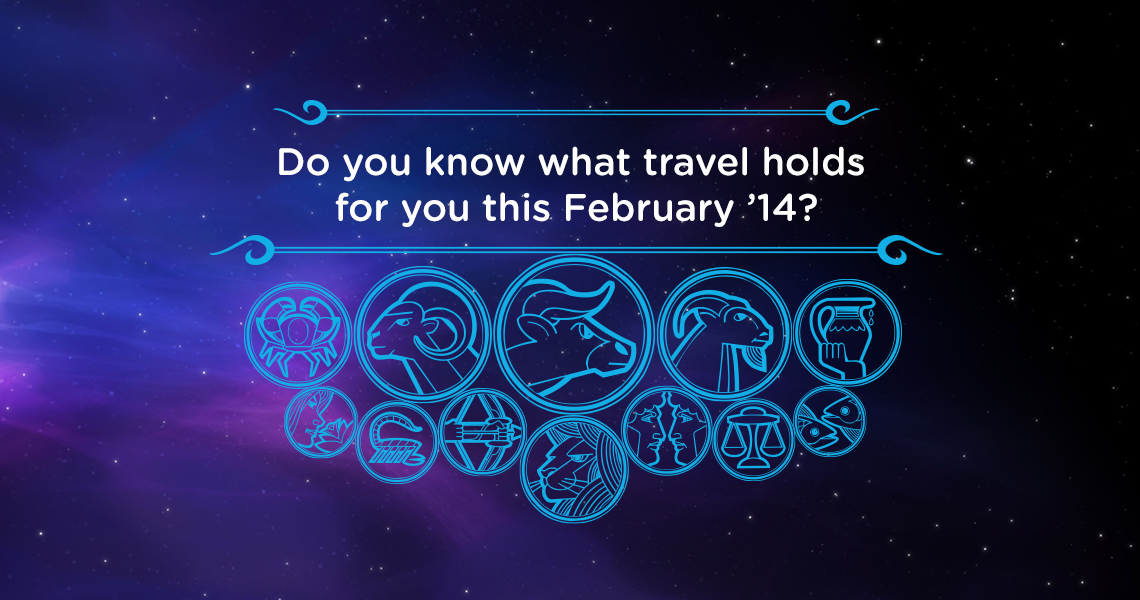 Aries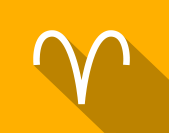 Travel plans with loved ones and work partners are on the cards. This is the time you save up your energy for a fabulous holiday that lies ahead, but short breaks are on the cards and that's exactly what your tarot card— The Chariot predicts for you. Learn to take it easy as you have a lot on your plate. Steal the travel time to be with your spouse/better half, as the grind ahead will be demanding—both at work and home—and every free minute will be precious. Be nice to yourself and everything will fall in to place. Goa and Alibaug will be in your list of holiday destinations.
Tip of the month: Save some time for yourself
Most compatible with: Aquarius
Least compatible with: Gemini
Taurus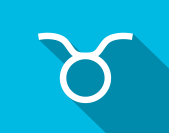 Travel goes a new way this month. It seems to have signs of a long term prospect, if you are thinking along the lines of a job or a city shift for a better life! City recces are on the agenda and needless to say they will be hectic. The tarot card for the month of February is the Star, depicting that analysis will be a part of your travel agenda, so make some time when on the move to bring about clarity and think of what lies ahead. Networking will be the highlight, and new places will give you the opportunity to exchange business cards at several instances, especially if Cochin and Kolkata are on your itinerary. Deals and discounts will come up and you definitely know how to make use of them.
Tip of the month: Plan in advance when you have to meet people on your travels.
Most compatible with: Pisces
Least compatible with: Cancer
Gemini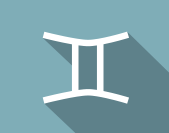 Travel junkets are on the cards, but not as exciting as you would like them to be. You enjoy trips to religious destinations with as much thrill as a gambling getaway to Macau. But a lot of these trips depend on the people around you—so make no plan without following up with everybody close to you. The tarot card for the month of February is the Seven of Wands depicting a time that expects you to be open minded when it comes to last minute cancellations, and save yourself some disappointment. Expect the unexpected and you will thrive. As always you will never travel alone, and loved ones will be with you. Indore and Bhubaneshwar are likely to be on your itineraries.
Tip of the month: Cross pack as luggage carousels may not be reliable with your bags.
Most compatible with: Aries
Least compatible with: Leo
Cancer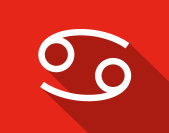 Don't try and control the time and route of your journey. Just keep your bags packed and be ready to run, as it could be road trip with an old buddy. The tarot card for February is the Lovers indicating that spontaneity will be more crucial than the destination. Don't be thrifty even if you last credit card statement insists that you must be that way. Create memories with people who matter as this your first
chance of the year. Food will never let you down, but avoid experimenting beyond your comfort zone, just for the sake of your health, especially if you are doing a cross-country on wheels to Jaipur or Gujrat.
Tip of the month: Be in the moment and allow good things to happen to you.
Most compatible with: Taurus
Least compatible with: Virgo
Leo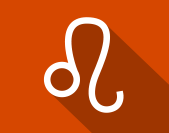 When has travel ever been boring for you? Even if it's the same place for the 12th time! Revisiting a destination seems to be a possibility for you. But the thrill is in exploring what you have seen before – even if it's your hometown. The tarot card for you is The Empress depicting that the feline senses in you allow you to figure out what others miss out on. Your steady mind will be tested as far as culinary temptations are concerned, especially if you are hard core carnivore. But be assured that you will be in demand wherever you go as the mighty Leo loves attention. Married Leos will make it a special for their spouses. Work may interfere with your travel plans, but you ensure you keep the promises made and head to the wineries of Nasik or the city of Madurai.
Tip of the month: Ditch itineraries and follow your instinct.
Most compatible with: Gemini
Least compatible with: Libra
Virgo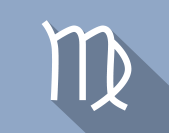 Budget trips will be the order of the month, and you will manage to sneak a slice of luxury into it—a quick spa routine, a fancy meal or just an afternoon of retail therapy, and all of it you will do alone. Work trips will push you to pack your bags to travel to the cities of Gurgaon, Mumbai or even New York. The tarot card for the sensitive Virgo is the Emperor depicting a time of pushing yourself to move beyond the usual. Try and catch a shut eye, as sleep is not what you want to compromise on. Single souls will find interesting co-passengers, but don't rely on just that – a new bookshop in a new city can be just as much of a hunting ground. Keep family informed of your location, as they may panic for no reason, and keeping travel documents handy is always a good idea.
Tip of the month: Trips that wear you out will be around the corner, so plan your days well.
Most compatible with: Scorpio
Least compatible with: Cancer
Libra
Life is on cruise control mode for you. Messing with pace will interfere with plans, so avoid succumbing to any travel plans that fall within the realm of your life and its speed. The tarot card is the World depicting that you will start new cycles. Backpacking is not your thing, and you rather stick to day-long picnics with work mates or go for a college reunion in Goa. Keep enough books handy, and have your favourite playlists ready for the journeys. Travel will allow you to reconnect with faces from high school—including old flames!
Tip of the month: Your wit will get you votes.
Most compatible with: Sagittarius
Least compatible with: Leo
Scorpio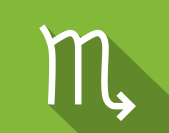 Stung by the travel bug at a very early age, this month too you have several instances to clock in the air miles. A lot of travel for work-related purposes to south-east Asia will crop up. The tarot card is the Seven of Cups depicting a time to go with the flow. For the jet setting business man, long flights need not be an excuse to skip the cardio regime. The journey will be your best time to reflect and plan for future conquest that awaits you, on a personal or a professional front.
Tip of the month: Good news of some kind is on its way, so stay connected.
Most compatible with: Capricorn
Least compatible with: Virgo
Sagittarius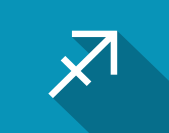 This seems like a hectic month in terms of being on the move, but it's all for the good. Plan meticulously, and verify the purpose of each trip, especially abroad. Your tarot card is the Wheel of Fortune indicating your desire to start all over again. Travel will bring you sharper ideas from odd and unannounced quarters –perhaps a co-passenger or an ex-intern from your last work place. Be open to new places like Maldives or the Caribbean Islands, people, philosophies and the sun will shine on you— brighter than ever before. Pack basics and be loyal to your diet— it always speaks high of discipline.
Tip of the month: Think out of the box.
Most compatible with: Pisces
Least compatible with: Libra
Capricorn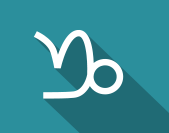 The desire to travel is strong, but the long to-do list deters you from doing so. Tear that list and be with the one you love the most. The tarot card is the Page of Pentacles indicating that you are steady and determined in all that you do! Long journeys, if they occur, will be the best time to discuss and debate, and bond with folks that care. Health will be better than ever before. No off sites and conferences on your radar, your purpose to travel will be only to be with family, so ensure that they have as much time for you as much as you are willing to give them. Money will never be a speed breaker for you.
Tip of the month: Family, friends, fun— no other agenda!
Most compatible with: Aries
Least compatible with: Scorpio
Aquarius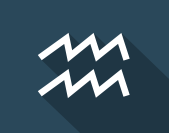 You are very much in control of things, but keeping it simple is no longer in your hands as complicated travel schedules will eat into your time this month. The tarot card for the constant seeker of balance and calm is the Hierophant depicting a time of complete understanding of what you want and how you intend to go about it. Whatever you decide, you are likely to make the most of your plans especially because you are surrounded by people you love and that is what makes travel to new cities like Udaipur
and Coorg exciting and completely welcoming. Health will be good and you will feel more energised than ever before. Enjoy yourself.
Tip of the month: Keep calm and stay focused.
Most compatible with: Taurus
Least compatible with: Scorpio
Pisces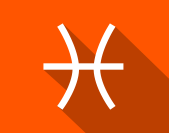 Your bags are always packed and that's how you like to travel. February will be no exception as you lead into a month of understanding. Travel helps you gain perceptions and refines you further. The tarot card is the Four of Wands depicting you in supreme motion. Like the water sign that you are, you swim your way to pleasant experiences, new places and innovations. Beautiful scenery, fabulous company and good food keeps you in happy spirits. Love brings you joy and you surprise your mate with a pleasure holiday, allowing travels to Manipal and Kolkata. Stay positive!
Tip of the month: Making merry comes easy.
Most compatible with: Capricorn
Least compatible with: Gemini
Predictions by