How do you feel when you look at photographs from your previous holiday trips? Excited, nostalgic, contented, happy and more; isn't it? Snaps of picturesque places where you had fun with your loved ones, trekking trails where you had ventured, renowned monuments and buildings you visited, unique artifices of that destination and the regional cuisine you enjoyed, will make you relive those fantastic moments and revisit those wonderful destinations.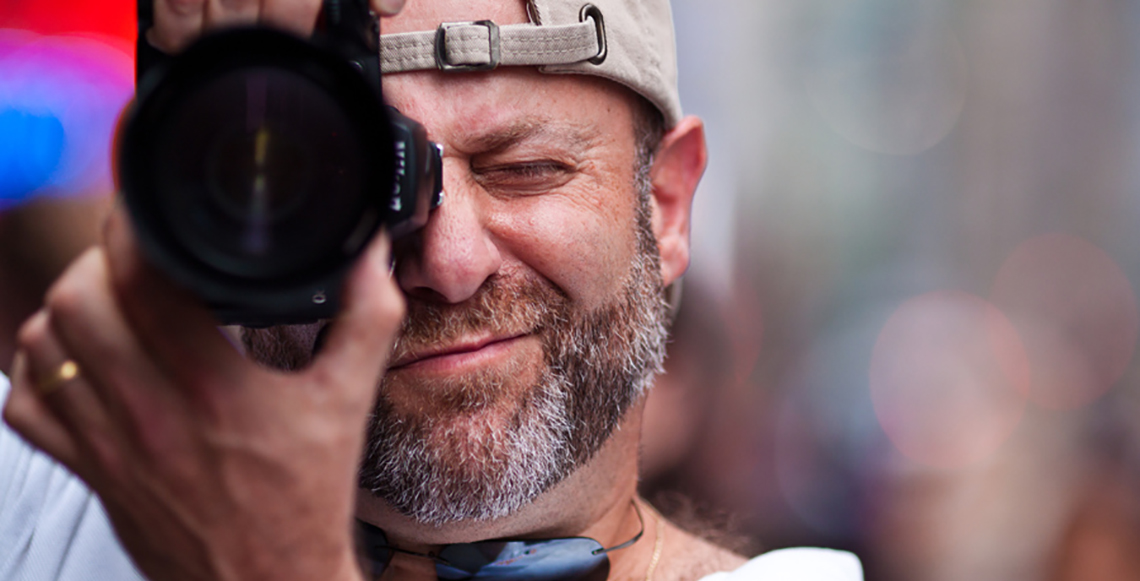 Thanks to the art of photography; all this is possible. The art of photography creates wonderful memories and also plays a role in promoting tourism of a place. Whether it is a snap for personal collection or a snap taken for commercial advertising purpose, taking a perfect photograph is a highly skilled art. Though by no means conclusive, these are some general tips to capture nice shots for tourists.
1. Read the manual
Well! It may sound boring, but for an expensive digital camera or a humble 'shoot and print' camera, reading the manual is the first thing to be done. Agreed that the manual may be too technical but still it does give a basic idea of the various buttons, speeds, flash and other technical aspects about your instrument.
 2. Get outdoors
You are on a holiday trip in a breathtaking destination. So venture outdoors to the maximum extent possible and look for scenic natural surroundings. Capture your family along with picturesque nature. When you look at the snaps later, they should portray the beauty of the destination and the enjoyment you had.
 3. Use maximum resolution
Higher the resolution better will be the snaps. So put the camera to the maximum resolution available. Avoid low resolution pictures. Higher resolution pictures can be cropped and worked on easily in a system.
 4. Try different angles
Experiment with different angles and try out several pictures of the same subject. Stand on a bench, kneel down and move around your desired object. You will be amazed to find that the same hillock can appear simple or fascinating just by changing the angle. There are no unique subjects in the world. It is the skill of the photographer that makes a subject unique.
 5. Engage with the people whom you are photographing
Many times you may wish to take a snap of local residents. Their attire and their unique customs may fascinate you. But remember to say 'hello', be friendly, ask for permission before photographing and be genuinely interested in them. Like all the other arts, passion for photography and for the subject is what makes a snap different.
 6. Golden hours are truly 'golden'
One hour after sunrise and one hour before sunset, these are golden hours for photographers. The light is soft and warm and shadows do not exist at these hours. So either get up early or be prepared for the hour before sunset. Check out other snaps taken during these hours to see how effective they are.
 7. Keep still or use a tripod
'Shake' of the camera will definitely affect the photograph. Also some protrusions like caps, rings, etc., of the person taking the snap, may cover the lens unconsciously. Check for all these things and keep your hands steady. If necessary take the support of a wall or a surface. If you are going for a large panoramic picture, better to use a tripod.
 8. Focus
This is one of the crucial aspects of taking a snap. Basically 'auto-focus' is best unless you are a wizard in Photography or if your automatic focus is not working. If you are keen on manually focusing, learn about focusing well from a professional, before the trip. Your vacation should not be the time where you try your skills.
 9. No haste
The urge to snap everything and anything will be there if you are enthusiastic and if your camera is new. Also the urge to cover maximum spots might be there. But travel in a slow pace and get the natural beauty as natural. Avoid flash and colour filters if you want the true beauty to be reflected.
 10. Take a 'funny' snap
A holiday vacation need to have a 'funny' snap which instantly lightens up when you look at it any day. Try to take a snap of your toddler with a funny expression, capture the lively dance of your kids, click your family while they are indulging in an adventurous activity and keep them as fond memories.
A vacation is something which rejuvenates us. Every trip must be filled with happy moments and great photographs help us in carrying them forward. The above list is no means conclusive and is for amateur tourists. Indulge in a good camera, have fun, experiment and use your creativity to record your holidays.