Goa is truly cosmopolitan in nature. With an eclectic fusion of religions, cultures and customs, Goa is one-of-its-kind. Fabulous churches, traditional temples, luxury boutiques, flea markets, gourmet cuisine, beach shacks offering food and much more; Goa has both extremes in perfect harmony.
Every Goan takes pride in his land and true to their place, participates in different festivals held throughout the year with equal enthusiasm. Regional festivals of Goa are extremely colourful and electrifying.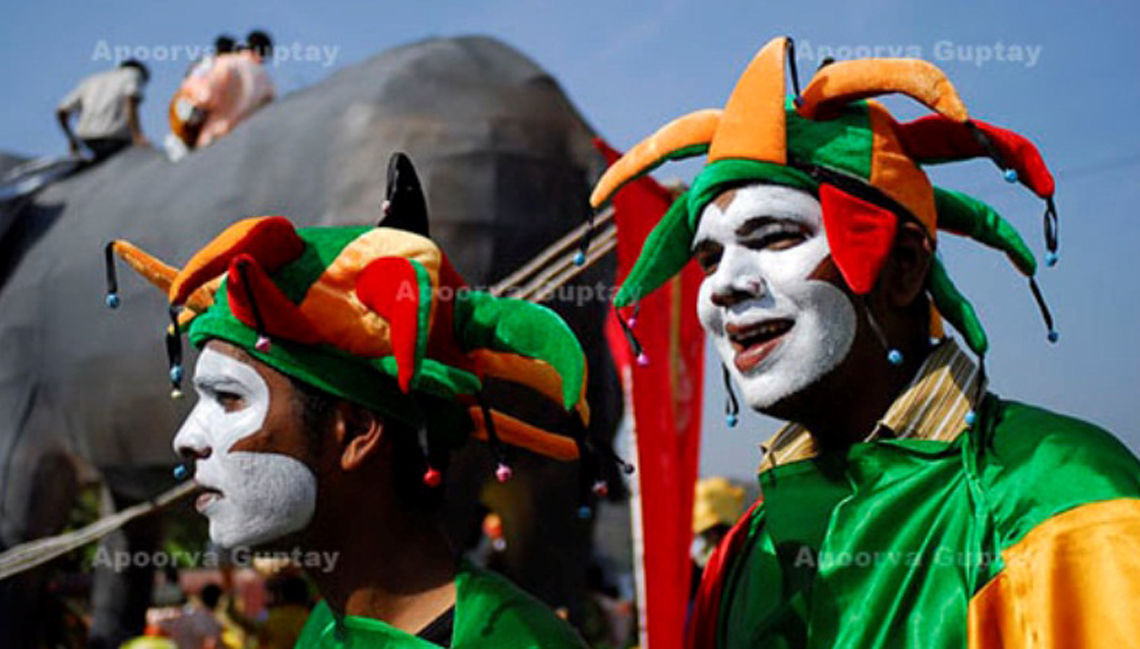 Bonderam festival, celebrated on the island of Divar is one of such unique fests. It falls on the fourth Saturday of August every year. This festival is connected to the time of the Portuguese colonisation of Goa; Bandeira means 'flag' in Portuguese.
Origin of the festival
During the time of Portuguese colonisation in Goa, two sections of the Divar island, Sao Mathias and Piedade frequently fought over property. Trying to end the quarrels, the Portuguese interfered and imposed a demarcation between them with flags. Unhappy, the people used to knock down the flags with stones. Over the years the quarrels have died down and all citizens live in harmony now.
Celebrations on the day
To imitate the fight of yesteryears, and to have fun too, on this day people divide themselves into two groups and engage in a 'mock' fight by throwing pepper corns or berries using a 'fotashes', a toy bamboo weapon, at the opposite group. The fun during this mock fight delights everyone, the participants and the viewers. These days, however,  there are restrictions on the fights, to prevent any form of injury to any of the participants.
In the recent times, the Bonderam festival commences with a flag parade along with a band and music. Then formally the festival is declared open.
As the celebrations proceed, a fancy dress competition is conducted and many people dress up brilliantly in multi-hued costumes. It is a major attraction of this festival.
Divar village areas or wards will participate in a traditional 'float' parade after the fancy dress competition. A live band performance follows the float parade. Several bands of Goa flock to Divar village on this day and enthusiastically perform here.
Bonderam festival has everything to offer – music, colours, parades, instruments and fun. Irrespective of religion, caste, creed and economical status, every Goan cherishes this day.