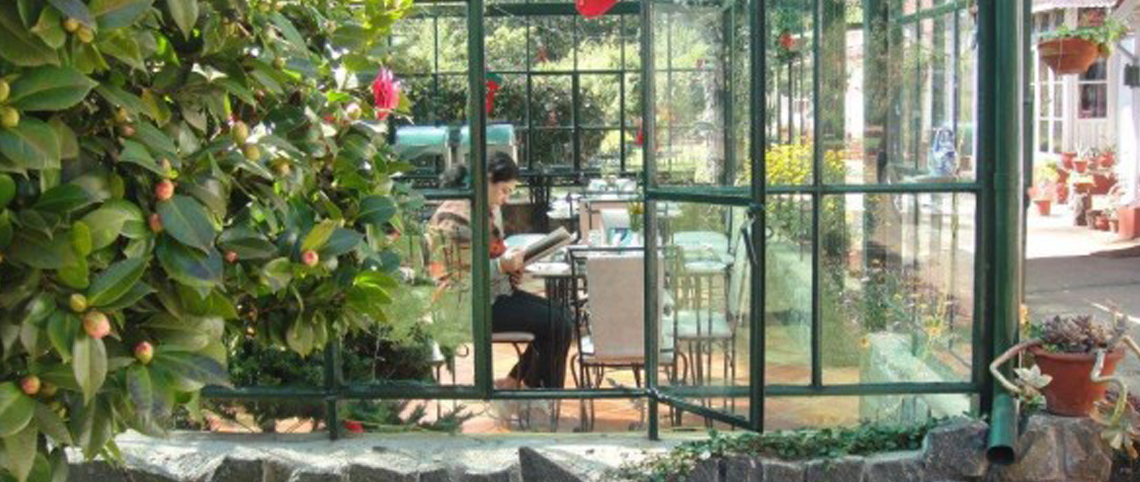 Once upon a time in the fairyland of Ootacamund, or Ooty as it was more popularly known, lived a charming couple by the names of Lord Reginald and Lady Maybn. Their mansion, named King's Cliff, commanded a panoramic view of the wooded hillsides ringing the hill town of Ooty, India. Here, the young couple lived happily, often entertaining the rich and famous of the British Raj. Then, one day a visitor in the form of the Earl of Gloucester came calling.
The Earl, it is said, was soon smitten with Lady Maybn. Being a thorough gentleman, he kept his feelings for a young, married lady to himself. So much so, it is believed that Lady Maybn went to her grave never suspecting the Earl's feelings for her.
The Earl, however, did leave behind evidence of his passion. My friend, Aruna Trada and myself discovered that evidence when we vacationed in Ooty a couple of years ago.
We were staying at Sterling Holidays' resort, Ooty-Fern Hill. The resort commands a stunning view of Lovedale valley. Take a look….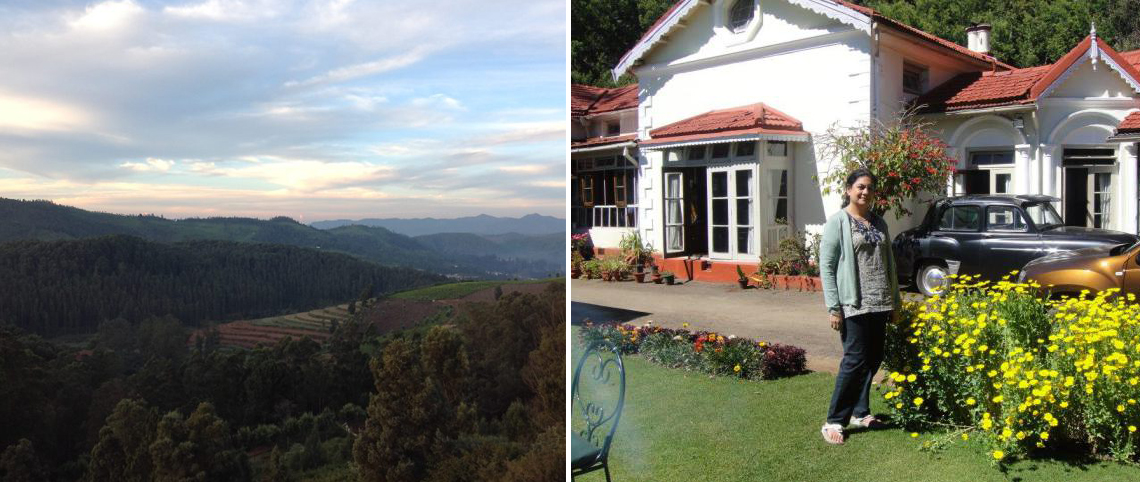 We were quite happy to spend our days looking out at the view from Fern Hill as we were completely at peace there. One day, however, we decided we must venture out and experience cuisine elsewhere.
Asking around, we were recommended the restaurant at King's Cliff, Ooty. That's when we discovered the Earl's Secret. And what a delight it was!
But wait, I absolutely must keep you in suspense for a wee bit more. I promise I will reveal the Earl's Secret just after you feast your eyes on King's Cliff – the mansion that once belonged to Lord Reginald and Lady Maybn. Now the most charming of hotels, King's Cliff has retained an old worldly, or should I say other worldly, charm.
You can read more about King's Cliff in the link provided at the end of this post. Do check out photographs on the King's Cliff website that are more than 100 years old. But before you do, allow me to reveal the Earl's Secret:)
Apparently, Lady Maybn was a delightful cook. And, surprise surprise! The then Earl of Gloucester was quite the cook himself.
They say, "the way to a man's heart is through his stomach." Well, it turned out that the Earl may have just decided that the way to Lady Maybn's heart might be through her stomach as well. Or, let's say the Earl kept his feelings to himself but showed his love for Lady Maybn through the recipes he concocted in her kitchen for her.
That then was the Earl's Secret – displayed through recipes and cooking.
Today, the King's Cliff mansion hotel proudly bears Earl's Secret as the name of its restaurant.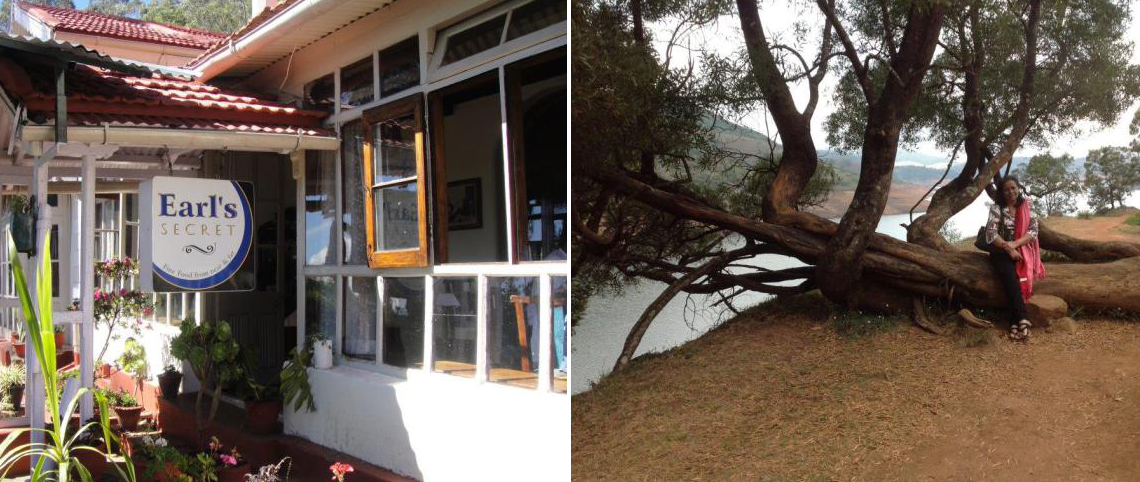 And yes, the food served is delicious. More so, once you read all about the legendary love tale of the Earl. Each bite of the dishes served, whether you choose from the Continental, Chinese or Mughlai selection, takes you on an imaginary journey back in time, wondering about the Earl and if Lady Maybn suspected the feelings he harboured. She must have.
A woman always knows!
On that note, I leave you with a picture of the solace and total happiness Ooty brings. That's me perched on a tree in Avalanche, a beautifully kept forest preserve in Ooty. You can read all about it here.
Thank you for reading this post. If you enjoyed the read and found value, may I request that you help spread the good word in this post? All you need to do is take a second and click on any one of the Social Media buttons here. Of course, I would also be delighted if you subscribed to my blog site. Or connected with me via LinkedIn or Twitter where I regularly publish my posts on my feed:)
Featured Image Credit: Aruna Trada studying the Earl's Secret menu at King's Cliff, Ooty.
Related Links:
Discover the Earl's Secret – http://www.littlearth.in/kingscliff/