A spread of sumptuous creations using the jackfruit – a fruit with multiple personalities.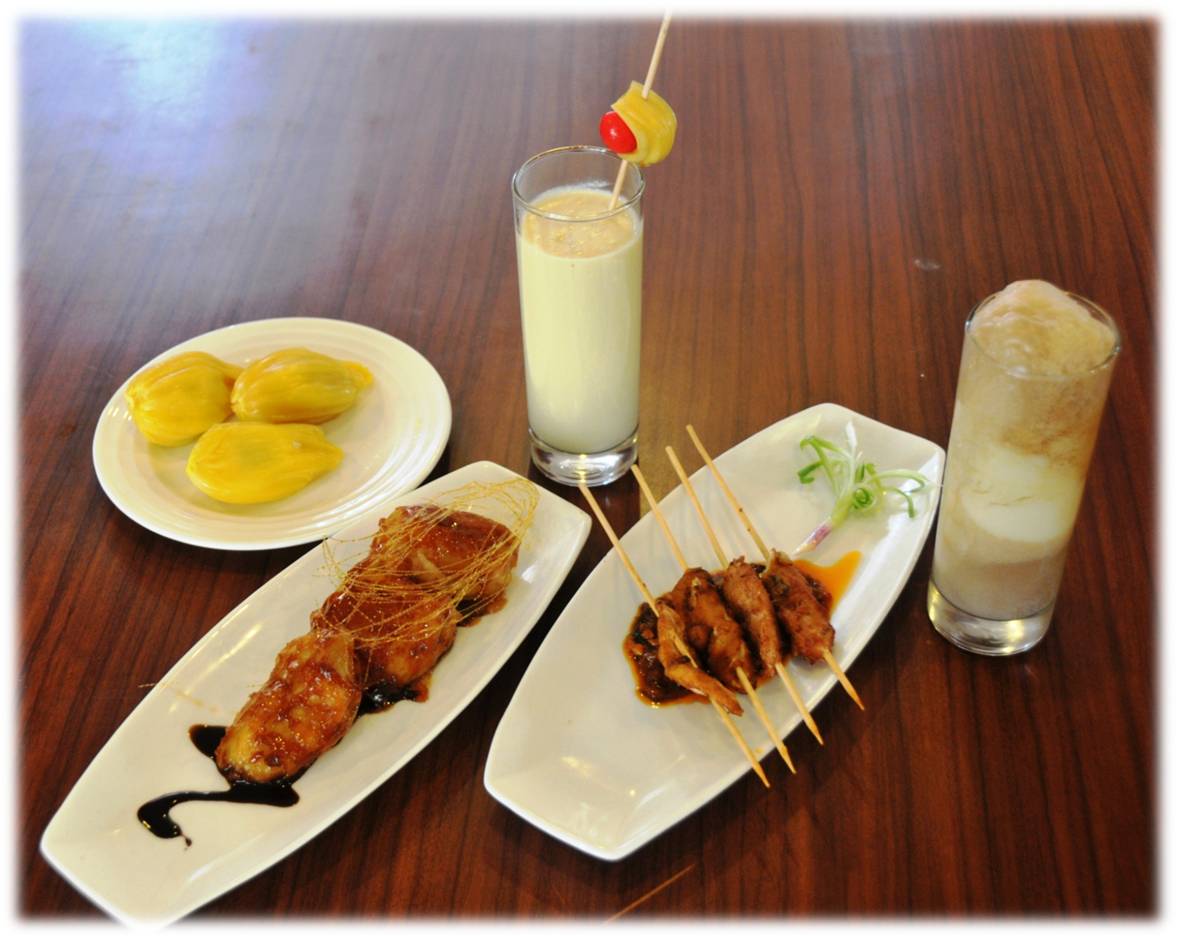 As with all families, this sumptuous creation consists of varying personalities. Introduce your tongue to the fascinating mix of new flavours. The Jack Supreme – tender chicken marinated in jack fruit paste and garlic. It is served hot and crispy. Follow this with a luscious dessert, Fitter Jack is stuffed with honey and batter fried with caramelised sugar. And as cherry on the top a nectarous Jack smoothie – a jack fruit milkshake served with honey and ice cream.
Recipe:
For Jack Supreme (Chicken appetizer)
Ingredients
Chicken
Jackfruit
Garlic
Corn Flour
Method
De-seed the jackfruit and grind it to a fine paste.
Put garlic in a blender, add just little water and blend it to a smooth paste
Marinate the chicken using the jackfruit and garlic paste and leave it aside for a few minutes.
Now coat the marinated chicken with corn flour and keep aside.
Deep fry the chicken until it is crisp from all the sides.
Toss it with hot garlic sauce and serve.
For Jack Fritter (Dessert)
Ingredients
Jackfruit
Honey
Caramelized Sugar
Method
De-seed the jackfruit and grind it to a fine paste. Leave aside.
Take Honey and Jackfruit paste in equal ratio 1:1 and batter it.
Now stuff the mixture (Honey and Jackfruit paste) inside the jackfruit.
Battered crispy fried and toss it with caramelized sugar.
For Jack Smoothie (Milk Shake)
Ingredients
Jackfruit paste
Honey
Milk
Vanilla Ice cream
Method
In a blender add jackfruit paste, honey, milk and vanilla ice cream and blend it until smooth.
Pour the milkshake in to a glass and serve it immediately.
Have a nice Jackfruit meal!