Navratri Delight – Fifteen Sterling Destinations. Abounding Divinity.
Ours is a land of rich diversity. Different parts of our country have different customs and traditions. If you had ever been on a long train journey, you would be testimony to this – every few hours into the journey, one can find a marked difference not just in the terrain but also in the clothing, language and appearance of people passing by. Not surprisingly, religion too reflects this widespread diversity of our nation.
For instance, the Mother Goddess, Shakti is worshipped by different names at different places. Every form of hers has an interesting legend behind it – a fascinating story that probably has been doing the rounds for generations in that area. In Ooty, one of our famous hill stations, she is worshipped as Mariamman. The legacy of this deity is so well known that she is worshipped throughout the state of Tamil Nadu, especially in its numerous villages and also in a few parts of Kerala and Sri Lanka.
The Mariamman temple in Ooty is located near the market. Mariamman is considered to be the Goddess of Rain. It is also believed that she yields the power to heal diseases such as measles, small pox and chicken pox.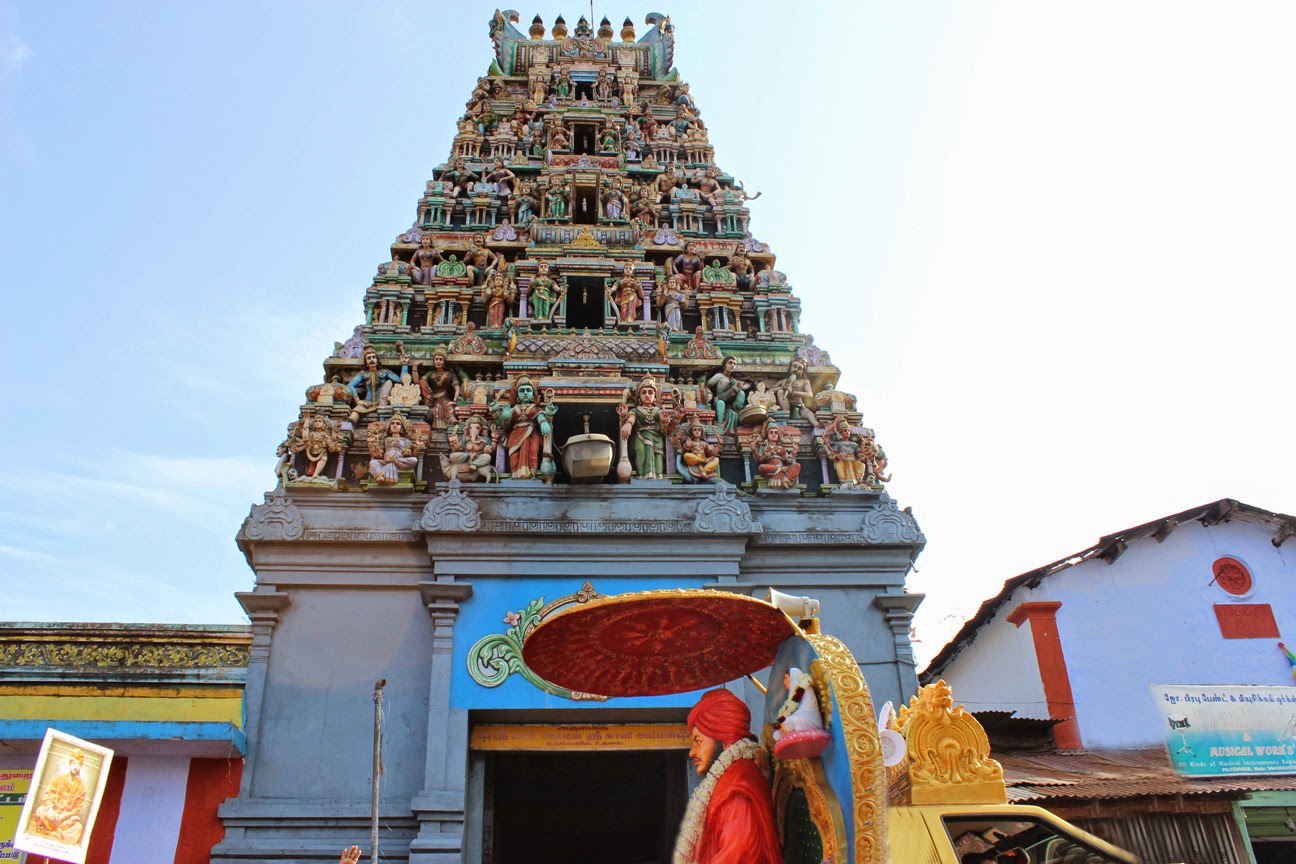 Mariamman is also a very popular village deity. A prominent feature of villages in India is the strong faith in the concept of 'gramadevatas'. Gramadevatas refer to the guardian deities of a village. Rural areas have a strong sense of community and togetherness. The village goddess is believed to protect the village and fiercely guard its boundaries. Outside the village, one cannot receive her protection. The village is a complete cosmos by itself with the central binding power being the divinity of the goddess.
Any problem that affects the village such as the onset of disease or disaster calls for a special worship or festival for the gramadevata. Villagers believe that the problems have been caused by the Goddess since she was neglected. In certain regions, Mariamman is invoked up to three times a year to nourish the village soil and guard the community against disease and death. Almost all places have an important Mariamman festival to appease the Goddess.
The Ooty Mariamman Temple Festival is celebrated in the month of April. Thousands of devotees throng the temple premises on the day of the festival. The entire hill station wears a festive look during this time. One can even find some devotees walking barefoot over burning coal as a mark of their devotion.
End of the day, the worship of Mariamman as the Goddess of Rain symbolizes the emphasis that man had meant to place on the divinity of nature; the oneness that he meant to convey with the forces of our environment.
Nearby Sterling Holidays resorts: Ooty – Elk Hill , Ooty – Fern Hill
Distance from Elk Hill: 1.6 km, 5 mins
Distance from Fern Hill: 4 km, 6 mins
Closest city: Coimbatore – 100 kms