India is an incredible country having rich and diverse fauna. 1.23% of India's total land is covered with forests, and the fact makes India a rich country in terms of wildlife. There are about 103 wildlife sanctuaries and national parks situated in India, and they provide shelter to around 1180 species of birds, 30000 species of insects, 350 species of mammals and approximately 15000 different kinds of plants. Depending on terrain, these wildlife hotspots provide several opportunities to the wildlife enthusiasts who want to have a close look at the animals. With so much of varied options, anyone can get confused in choosing the top wildlife park to visit. So to make the task easier, here is the compiled list of few top wildlife parks that one can visit in India.
Jim Corbett National Park, Uttarakhand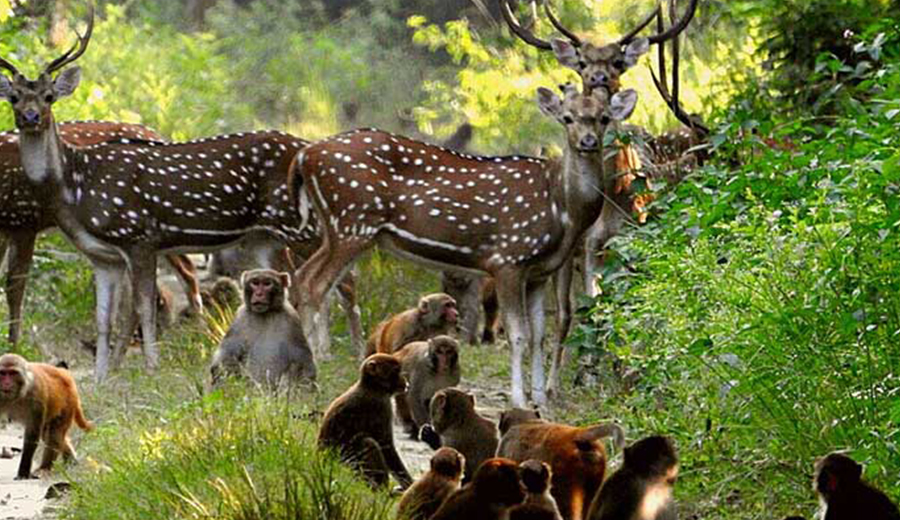 Formerly known as Hailey National Park, the Jim Corbett was India's first national park and is named after Jim Corbett. Sprawled across an area of more than 500 sq. km, the park is one of the most sought-after wildlife destinations in India and is mainly famous for tiger spotting. It is home to quite a good population of tigers. This park is the place where the Project Tiger was initiated, and the main aim behind it was to protect this endangered species. The national park is also called a paradise for bird watchers as it dwells around 650 species of migratory and resident birds including blossom-headed parakeet, eagle and red junglefowl. The best way to explore Jim Corbett Natinal Park is by jeep or elephant safari. The park is situated in the Nainital district of Uttarakhand, along the Ramganga River. The best time to explore this national park is from March to June.
Kaziranga National Park, Assam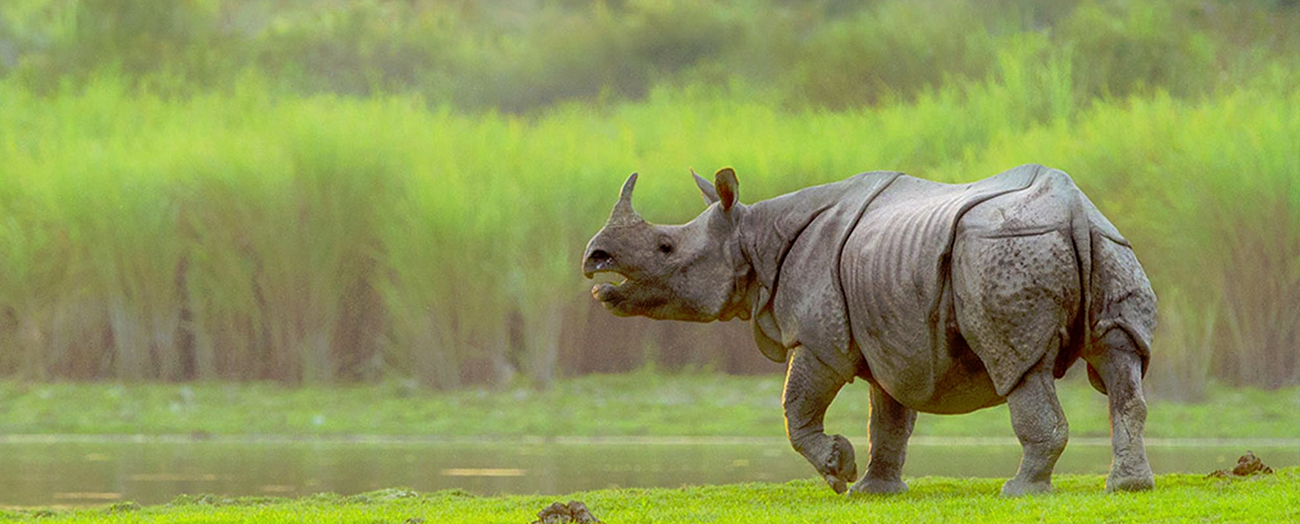 The Kaziranga National Park is a UNESCO World Heritage Site and most prominently known as the abode of the "Big Five". The park is an amazing place to see wild animals such as tiger, one-horned rhinoceros, elephant, swamp deer, and wild buffalo. The park is spread across 430 sq. km and provides shelter to animals such as leopards, bears and several species of birds, but the main feature of the place is One-horned Rhinoceros. It is home to 2/3rd of the world's rhino population. The place is quite different from other national parks due to its location in an Eastern Himalayan biodiversity hotspot. This makes it one of the most diversified national parks of India. The park is best explored through the elephant safari. November to April is considered the best time to explore this national park.
 Bandipur National Park, Karnataka
Considered as one of the most popular national parks in south India and is known for its Eco-conservation efforts. The national park is surrounded by the mountains of the Western Ghats. Spread across a vast area of 874 sq. km, the park provides shelter to wild animals such as tigers, sambhar, elephants, gaur, mouse deer, jackals and many more. The best suitable time to explore the park is from March to May.
Bandhavgarh National Park, Madhya Pradesh

Bandhavgarh National Park is a quite famous national park situated in the state of Madhya Pradesh and is recognised for white tigers of Rewa. Settled amidst the Vindhya hills, the park covers an area of 105 sq. km. Apart from tigers, one can spot animals such as Chinkara, Chital, Wild boar, Nilgai, and many more. The park also houses 100s of species of birds which makes it an ideal place for bird lovers. February to May is the best time to explore this national park.
Sunderbans National Park, West Bengal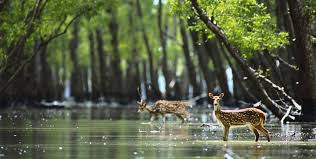 The famous Sunderban National Park is situated in the Sunderbans delta in the Indian state of West Bengal. The national park region is rich in flora and fauna and is home to mangrove jungles and one of the best forest areas in India. The park is spread across a large area covering a landmass of 54 islands and touches the border of the neighbouring country Bangladesh. The park is only accessible by boats. The national park is extensively famous for Royal Bengal Tigers apart from several species of mammals, reptiles and birds. Animals such as saltwater crocodile, foxes, turtles, dolphins, wild boars, leopards, etc. can easily be spotted there. December to February are the months best suited to visit the national park
Reading about these national parks will surely make you want to pack up and head to one of them immediately. Book your holiday with us at Sterling Holidays to savour the best nature and wildlife experiences.