A city which has been blessed by abundant natural beauty, a city which is the capital of the state sharing its borders with three countries of China, Bhutan and Nepal, a city from which majestic Kanchenjunga – one of the highest peaks of the world can be seen in all its splendour, a city where buildings are in peculiar breathtaking 'staircase' kind of arrangement – all these describe the gorgeous Gangtok.
Among north-east travel destinations, Gangtok has captured millions of hearts of people who are die-hard fans of this unspoilt natural beauty, ancient Buddhist cultural heritage and an urban, cosmopolitan environment. A visit to Gangtok should be on top of your holiday chart this season.
Enchanting Lakes
Tsomgo Lake, Menmecho Lake, Gurudongmar Lake, Khecherpalri Lake and Tso Lhamo Lake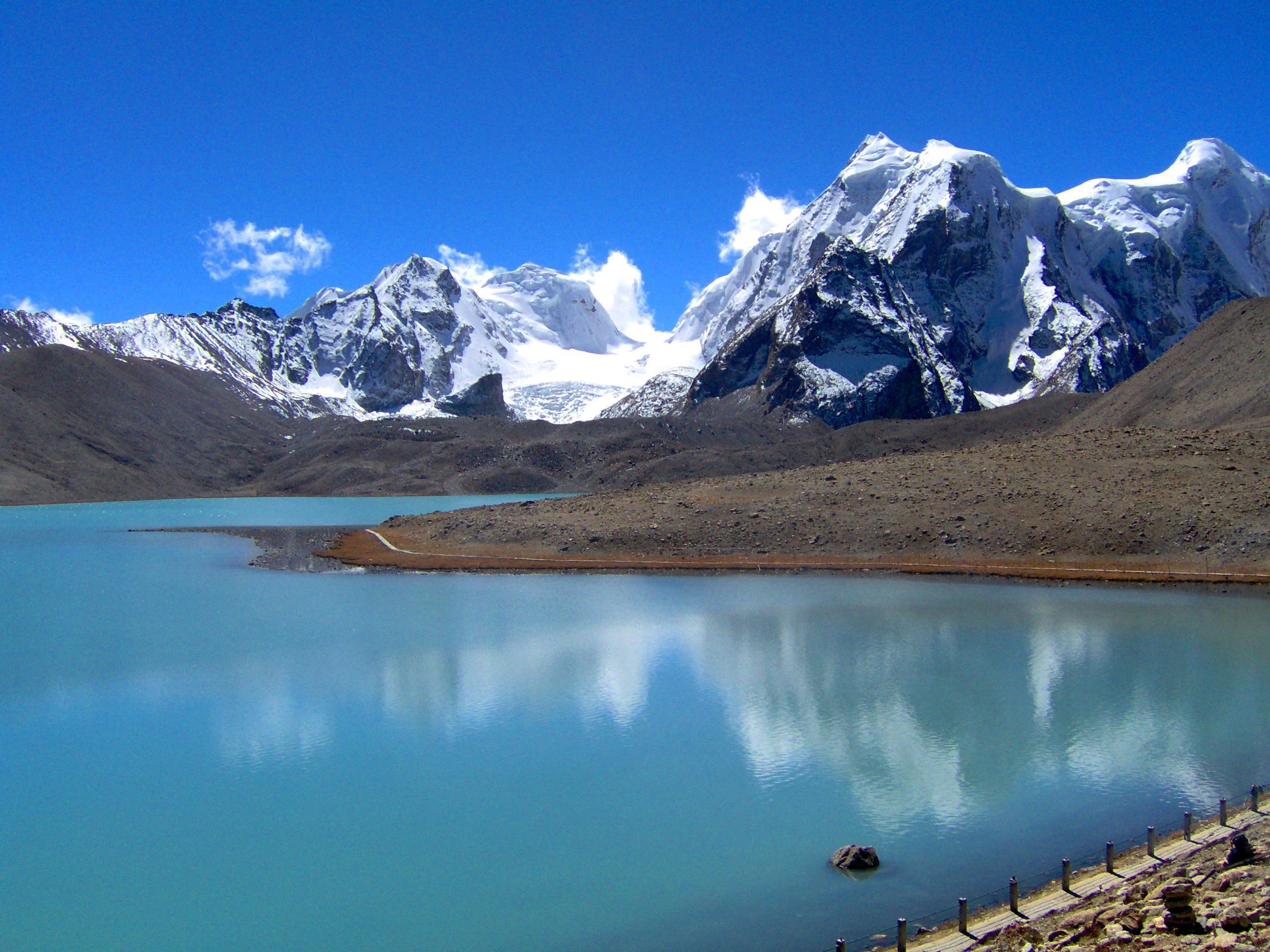 The state of Sikkim has been endowed with five beautiful lakes. The most famous among them is Tsomgo Lake, located at a distance of 35 km. Surrounded by flowers, alluring mountains and a natural cave it is one of the most popular tourist spot. A special permit is needed to visit this lake since it is in a restricted area. During winter, the lake gets frozen entirely presenting a bewitching sight to tourists.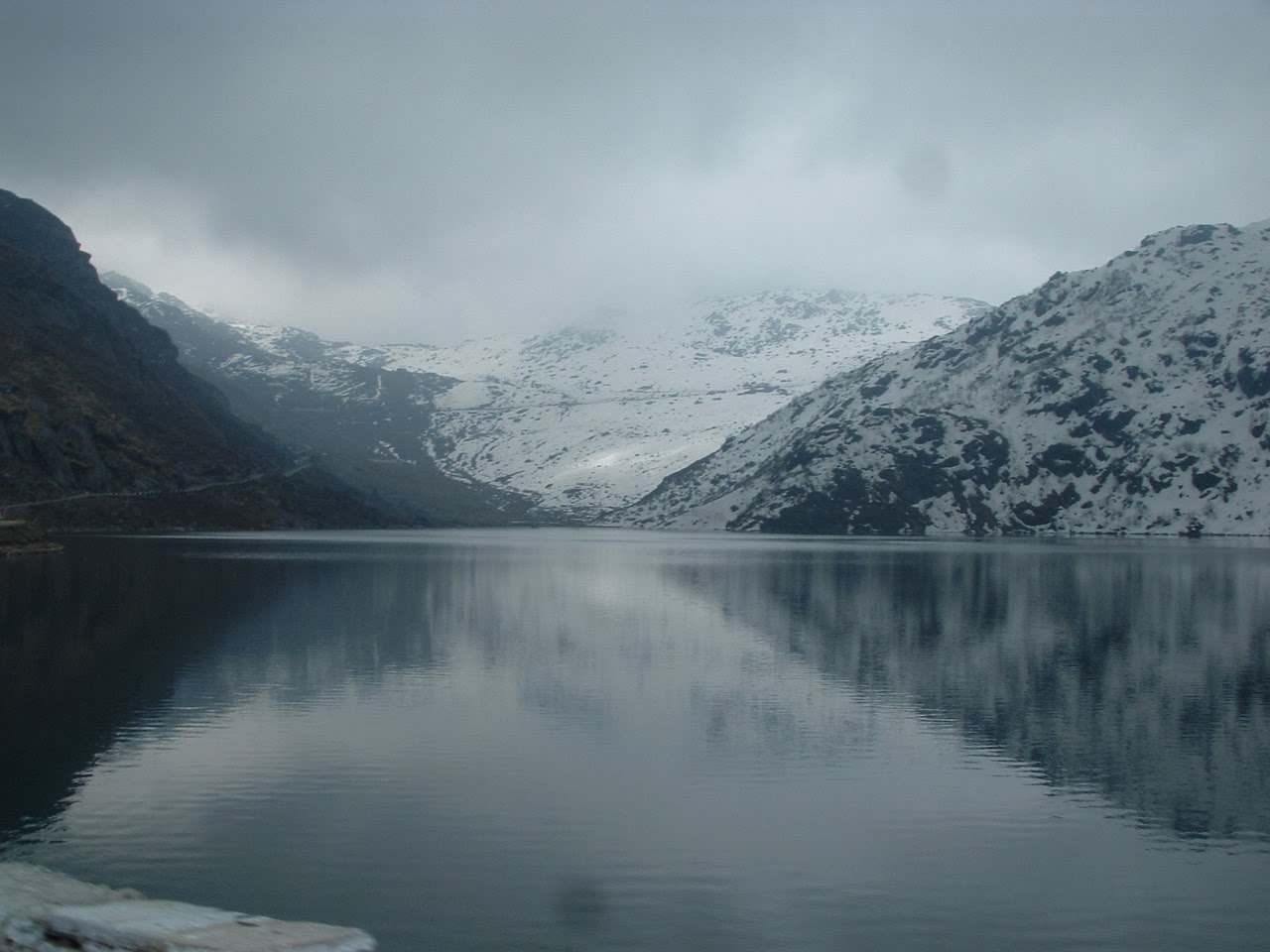 Apart from the above mentioned lake, there are Menmecho Lake, Gurudongmar Lake (fresh water), Khecherpalri Lake, Tso Lhamo Lake, four pristine water bodies which have unique charm of their own. Though special permit is necessary to visit some of them since they are close to the Chinese border, a trip to these Lakes shall be a memorable experience.   
Buddhist Monasteries and Institutes
Namgyal Institute of Tibetology, Rumtek Monastery and others
Buddhism has influenced the Sikkim state to a large extent. Hence the city of Gangtok has some ancient monasteries and astounding institutes.
Namgyal Institute of Tibetology, located atop a small hill with a museum having Buddhist icons, antique paintings, tapestries, masks and many works of the Tibetan Art; is a wonderful place to visit. Rumtek Monastery which is an extremely popular place and sacred to every Buddhist, Enchey Monastery (Silent temple) – a 200 old magnificent monastery, Ranka Monastery – a magnificent example of Tibetan architecture, Tashiding Monastery which is an oldest monastery, Tsuk La Khang Monastery which used to be the imperial gompa of the royal family of Sikkim and Pemayangste Monastery – an ancient significant monastery of Nyingma order are the popular Buddhism centers in and around Gangtok.
Breathtaking Gardens and Parks

Sarasma Park, Jawaharlal Nehru Botanical Garden, Deorali Orchid Sanctuary and Singba Rhodohedron Sanctuary
Gangtok has several amazing gardens and parks which are a feast to the eyes.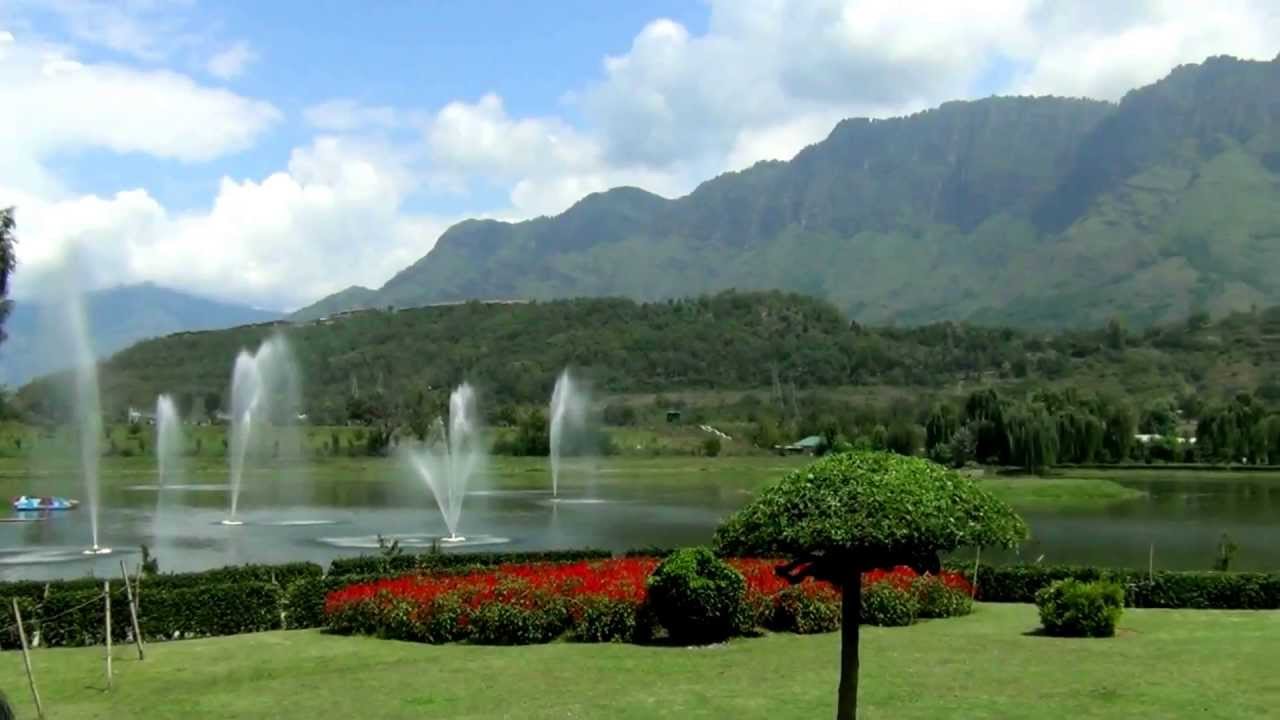 Sarasma park with its numerous varieties of orchids, roses, exotic Himalayan flowering plants bloom, Jawaharlal Nehru botanical garden with its fantastic oak trees, greenhouse and lots of flora, Deorali orchid sanctuary with over 200 types of orchids are some of the places which captivate tourists. Singba rhodohedron sanctuary is an eye-catching park near Gangtok, which has rhodohedron flowers of numerous hues and scenic blooms. It just bewitches the visitor with its unique beauty.
Best Wildlife Sanctuaries
Himalayan Zoological Park, Deer Park, Fambong La Wildlife Sanctuary and Kyongnosla Wildlife Sanctuary
As Gangtok's natural location encourages wildlife, it is not a surprise that this lovely city is home to many wild life sanctuaries. It is a paradise for wildlife enthusiasts.
Himalayan Zoological park where blue sheep, musk deer, red panda, Himalayan black bear, etc. are found in replicated surroundings, Deer park or Rustumji park where numerous types of deers are residing. This also has a beautiful Buddha statue. Fambong La Wildlife Sanctuary where varied flora like bamboo, ferns, oaks, orchids, etc., and fauna like bearcat, civet cat, red panda, etc., are found, are some of the important wildlife sanctuaries present in this city.
Kyongnosla wildlife sanctuary is another magnificent place where species like leopards, lesser cats, blood pheasant, etc., are found.
Marvellous Monuments, Temples and Tourist Spots
Ganesh Tok, Hanuman Tok, Do Drul Chorten and Nathula Pass
Gangtok has several attractive monuments and temples. Also there are picturesque tourist spots from where one can enjoy the view of the entire city.
Ganesh Tok, located on the hill, a small temple dedicated to Lord Ganesh, from which a panoramic view of Gangtok can be viewed is an important spot. Similarly Hanuman Tok, where a temple dedicated to Lord Hanuman is also popular.
Do Drul Chorten is the biggest Stupa (Pillar) in Sikkim. Built in the year 1945, this is a sacred monument and has about 108 prayer wheels (Mani-Lhakor) with engraved mantras.
Tashi viewpoint is a scenic place from which Gangtok can be seen with the  Kanchenjunga as backdrop is breathtaking. Yet another important spot is Nathula Pass also known as Silk Route which is Indo-China border. Rare alpine flora and fauna are found here and it is one of the highest roads of India.
No doubt, Gangtok is considered as heaven on earth by many people. With so many attractions Gangtok beckons everyone from near and far. So this summer, take a trip to the gorgeous Gangtok and spend some leisurely moments in this destination.