Unexpected Birthday Gift
– Venkata Sai Prasad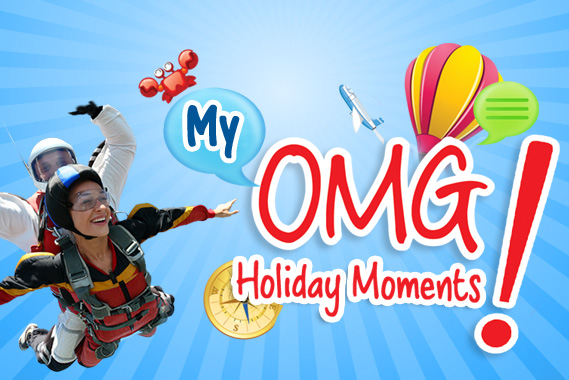 My OMG holiday moment was when my friends and I went for a trip to the beautiful Araku valley. It is a picturesque valley near Visakhapatnam in the state of Andhra Pradesh. Actually the trip was to celebrate my birth day. We reached the place and were having fun.
We noticed a large crowd at some distance. We enquired a passerby what was happening. He told us there was a film shooting happening at the valley. We were also curious and went near to the spot.
I am a very big fan of actor Pawan Kalyan of Telugu film industry. As we reached the shooting spot, I was stunned to know that the hero is none other than Pawan Kalyan. I was unable to believe my eyes and I just stood there like a statue. My friends intimated him about my birthday. He immediately smiled and wished me. He also took a photo with us.
To recuperate from the surprise it took me almost a week. It was really the best birthday gift to me and my OMG holiday moment.
Note: This moment was shared by  Mr. Venkata Sai Prasad  in Sterling Holidays OMG! Holiday Moments Contest on Facebook. Visit our Facebook fanpage: www.facebook.com/sterlingholidays